Note: Originally published in February 2015, this article has been revised and updated for accuracy and thoroughness. 
When I was first diagnosed I consulted with a variety of specialists, I felt that I still didn't get a good understanding of what's really going on in Hashimoto's.
Here are a few things that would have been helpful to know at the beginning of my journey…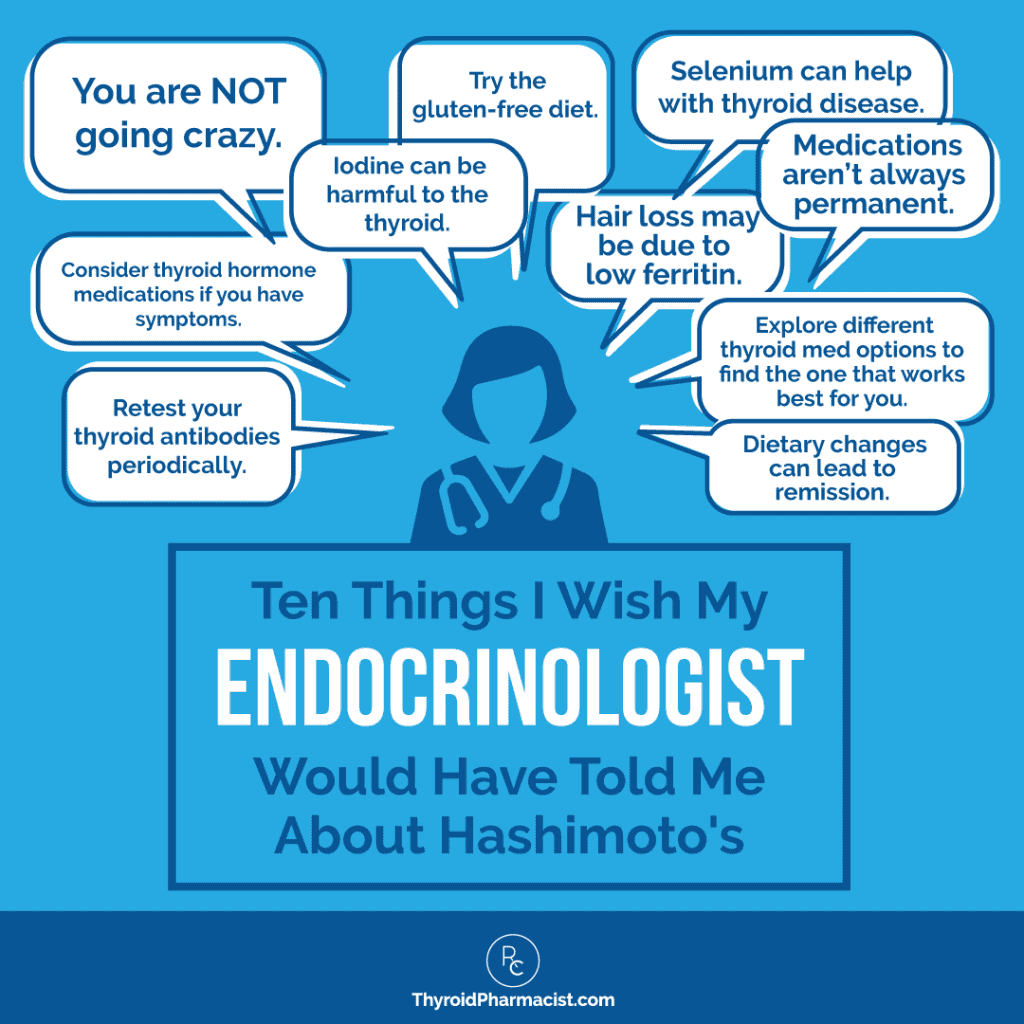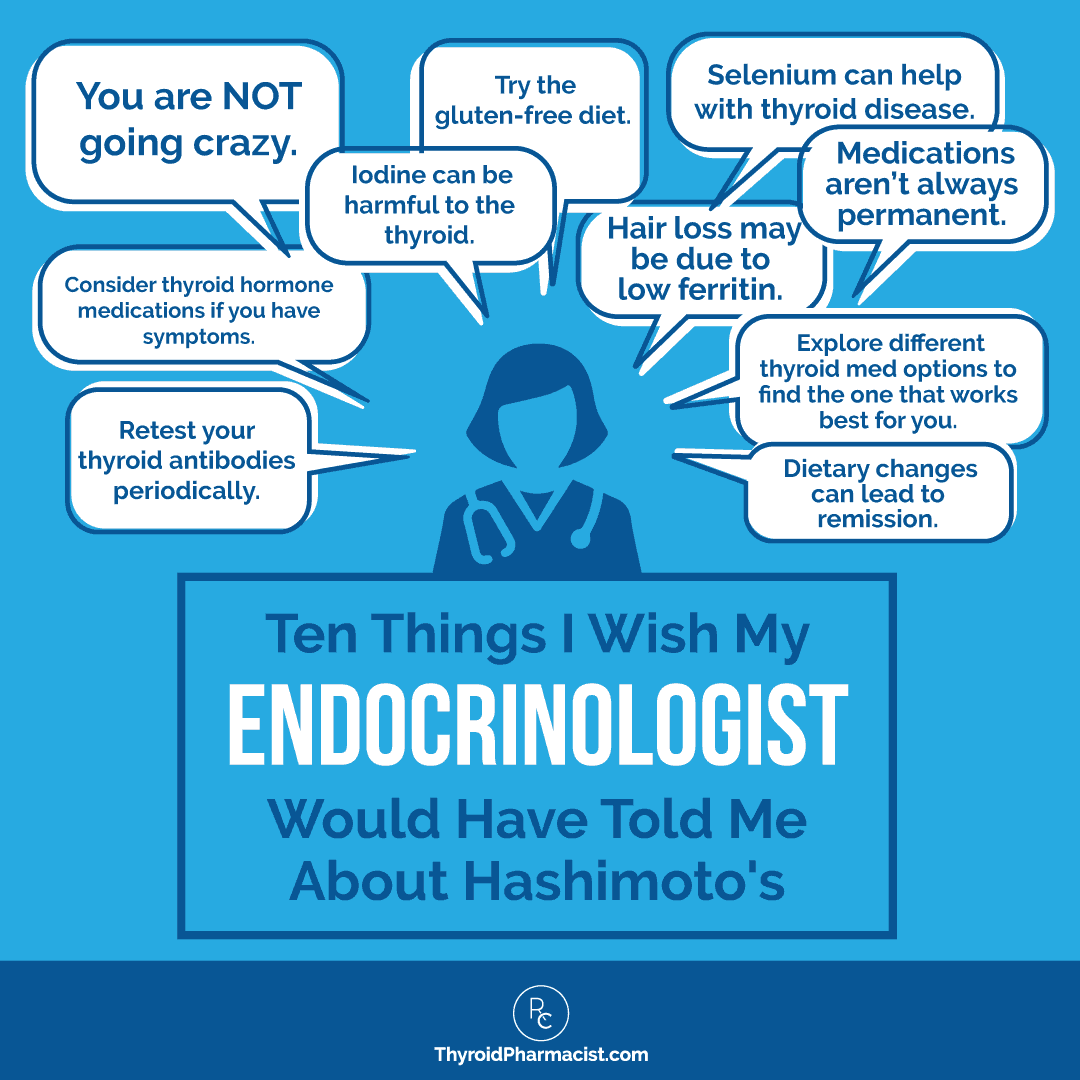 Ten Things I Wish My Doctor Would Have Told Me…
There are so many other things that can be helpful!!
The mission for my book, Hashimoto's the Root Cause, was to spread awareness about lifestyle interventions for Hashimoto's Thyroiditis. Personally, they have made a huge difference in my life!! (Read my story here). I want to empower patients with knowledge—and also hope—that every man, woman, and child who is diagnosed with Hashimoto's will be able to walk into his/her physician's office to learn about lifestyle interventions that will help them feel like themselves again. We may even get to the point of being able to reduce or eliminate autoimmunity!
I am overwhelmed by the wonderful support I have received! Thank you to everyone who has supported the blog, the Facebook page, and has sent me kind messages through my website! Together we can make a difference!
I wish you all the best in your healing journey!
P.S. You can also download a free Thyroid Diet Guide, 10 Thyroid friendly recipes, and the Nutrient Depletions and Digestion chapter for free by going to www.thyroidpharmacist.com/gift. You will also receive occasional updates about new research, resources, giveaways, and helpful information.