Get Started On Your 90-Day Plan for Reversing Autoimmune Thyroid Disease
Dear Reader-
Thank you for visiting this page- you're likely wondering, why Hashimoto's Protocol? What's in it for me?
The Hashimoto's Protocol is a compilation of action steps, and a roadmap that will help you navigate your healing journey.
While there are different root causes to Hashimoto's, I've found that there are steps one can take that can help 80% of people feel significantly better! These steps involve addressing and nourishing three organ systems that are impaired in Hashimoto's; the liver, the adrenals and the gut!
I've developed three Fundamental Protocols-one for each of the impaired organ systems- that I've used with my clients to reverse symptoms in as little as 1-2 weeks.
The Fundamental Protocols comprise the first part of the book. The second part of the book contains Advanced Protocols- these protocols are for the 20% or "complicated" cases and can be layered on top of the Fundamental Protocols or used to follow the Fundamental Protocols to further reduce symptoms, thyroid antibodies and your need for thyroid hormones.
I have assessments that take you through potential root causes and direct you towards the appropriate Advanced Protocol (the advanced protocols focus on hormone optimization, overcoming traumatic stress, eradicating chronic infections, optimizing nutrition and clearing toxins).
I hope that you find the help that you're seeking in Hashimoto's Protocol. I've put a lot of my heart and brain within the pages of this book to give you a roadmap you can use on your journey to recover your health!
Warmly,



Dr. Izabella Wentz
Discover why top health experts recommend Hashimoto's Protocol, and how this information can change your life starting today.
"Izabella has healed herself and thousands of others and compiled her evidence based approach in this must-have manual for reversing symptoms. Filled with success stories, personalized approaches, recipes and more, HASHIMOTO'S PROTOCOL is the book that all those suffering from thyroid symptoms have been waiting for."
Dana Trentini, founder of the thyroid advocacy blog hypothyroidmom.com
---
"Dr. Wentz brings not only a wealth of focused study of Hashimoto's to her latest book, but also importantly, a sensible, achievable plan that is born of her own real life experience as a Hashimoto's patient who has gone from struggling to thriving. With her unique vantage point and compassion, she is leading the way for others to do the same."
Aviva Romm, MD, author of The Adrenal Thyroid Revolution and Botanical Medicine for Women's Health
---
"Hashimoto's Protocol is an essential book for anyone with Hashimoto's who wants to feel better and understand their needs. Dr. Izabella Wentz has created a clear 90-day program woven together from her clinical training, personal experience, careful research, and feedback from thousands of fans. Dr. Wentz' advice can work for you also. I've seen countless people follow her advice and regain energy, improve autoimmunity, lose weight, and regrow hair."
Alan Christianson, NMD, NY Times bestselling author of The Adrenal Reset Diet and founder of the Integrative Health Clinic
---
"Ready to take charge of your health…in just 90 Days? Absolutely! Dr. Wentz's protocols and solutions are spot on. Hashimoto's Protocols is easy to read; delivers protocols you can quickly implement and will save you decades of unnecessary suffering. Her signature mark of sincerely caring about your wellbeing can be found on every page."
Donna Gates, M.Ed., ABAAHP, author of The Body Ecology Diet: Recovering Your Health and Rebuilding Your Immunity and The Body Ecology Guide to Growing Younger
---
Feel like the "healthiest" sick person you know?
When I tell people I used to have chronic fatigue, bald spots, panic attacks, depression, and acne, they're surprised and almost in disbelief. Others see me as happy-go-lucky and seldom stressed, and I get compliments on my hair, skin tone, and fitness level. But it hasn't always been that way.
I used to feel so alone, and it felt like I'd never get better. I hurt all over on every level. It felt like I was getting nowhere on my own. I'd wasted thousands of dollars on doctors, and I was still undeniably sick. I was overwhelmed and began to lose hope. Can you relate?
Do you feel depressed?
Do you feel like you'll never get better?
Is your weight creeping up, no matter what you do?
Is your energy at a zero, and it feels like it can't get any worse?
Have your antibodies skyrocketed, and you don't know what to do next?
Are you short-tempered with loved ones despite your best efforts?
Has brain fog stolen your ability to think?
Do family and friends misunderstand that you're trying to get better?
Is your hair thinning all over and you're worried you won't have much left?
Has your anxiety taken over your life?
Have you been to numerous doctors, allergists, endocrinologists, even natural doctors, who don't know what to do with you?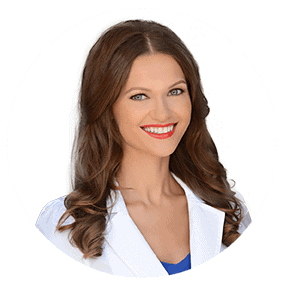 I've experienced all of this, and it stinks. I nearly lost my relationship with my husband over this complex disease. My friend circle grew smaller and smaller, and I was afraid to leave my house for fear of getting "glutened" beyond the safety of my home.
My skin was so dull, and cystic acne plagued me. My lion's mane dwindled to a tiny ponytail the size of two pencils.
I was EXHAUSTED! People thought I was anorexic because I was so gaunt.
My allergies got so intense that I was reacting to everything indoors and out. I was dependent on antihistamines, steroid nasal sprays, and eye drops.
I was a real live, sick person struggling with my health just like you. But I've recovered my health, and I want to help you because I know how debilitating it is to be sick. It might feel like you're too far gone to get help…or that none of these weird natural strategies will ever work…or you've tried everything and are still the "healthiest" sick person you know, but I've got great news. There's a way to recover your health.
I've narrowed down what works, and now it's available for you. Hashimoto's Protocol is a targeted approach that teaches you how to feel better in as little as two weeks and how to eliminate symptoms and recover your health in 90 days. I hope this guide empowers and strengthens your resolve.
What you'll discover along the way
I'll take you on a journey that lays out how to implement these protocols, and you'll learn:
Specific actionable ways to feel better
Results, data and statistics from surveying thousands of my readers
A targeted step-by-step approach to eliminate your symptoms
Reduce your thyroid antibodies
Regenerate your thyroid tissue
Discover the "Functional Cure"
Replenish nutrients and levels of thyroid hormone
Three-legged stool of autoimmunity (and how to get rid of two!)
Our genes are not our destiny
Dietary Guidance + Delicious Recipes
Supplement Protocols (+ brand recommendations)
Liver Support
Adrenal Recovery
Gut Balancing
Lifestyle modifications so you can thrive
You'll discover the exact protocols that work the BEST and what gets people better the QUICKEST so you can recover your health!
One Book, Two Life-Changing Sections
There are two parts in this book: The Fundamental Protocols and The Advanced Protocols.
The Fundamental Protocols:
This section is for people who want to know exactly what to do to feel better. What I share will help no matter what triggered your condition.
Root Cause Liver Support Protocol — how to support your liver by clearing detox pathways so that you're able to release toxins and get your energy back.
Adrenal Recovery Protocol — how to reset your response to stress so that you can regenerate your body.
The Gut Balancing Protocol — the right nutrients so that your gut starts working at its optimal level.
For the Advanced Health Seekers…
If you've been suffering for a long time and feel exasperated about what to do next, The Advanced Protocols is just for you. It includes a series of assessments that helps you determine your unique root causes and gives you an actionable roadmap to eliminate them.
The Advanced Protocols Includes:
Optimizing Thyroid Hormones — four unique strategies for addressing your thyroid hormone level and ensure you're on the right medication.
Mastering Nutrition + Nutrients — discover whether outstanding nutrient deficiencies and food reactions could be interfering with your recovery.
Overcoming Traumatic Stress — long-term strategies to help you overcome traumatic stress in your life.
Infections — healing from infections could be the missing piece to your healing wall.
Removing Toxins — eliminating toxins and learning how to "live clean."
Ready for the plan to take back your health? Order your copy of Hashimoto's Protocol today.
When you're dealing with an autoimmune disease like Hashimoto's, your body is exhausted. It's putting up quite a fight internally, and it's our job to set the body up for success by strengthening and nourishing our organs so it can repair itself.
I finally have a light at the end of the tunnel. I'm not alone. I'm not crazy. I have great support. I'm going to live. -Utah
Laying the Blueprint: The Personal Trigger Assessments
You'll have access to the Personal Trigger Assessments that will help pinpoint your potential Root Cause areas. The Assessments help lay the groundwork you need to get started. You can either do them at the beginning of The Fundamental Protocols section as we address the nutrient deficiencies, food sensitivities, gut imbalance, toxins and learn how to become more resilient to stress. Or you can do it afterward when we proceed with The Advanced Protocols. The Assessments continue throughout the second part of the book and are a key component to recovering your health.
Rachel D. shared:
I took the assessment which showed high risk for yeast and then I started putting it all together. The incessant itch in my ears and belly button, the fungus on my toenails, the white coating on my tongue, all the antibiotics I've taken…the fact that my health started to go downhill right after taking antibiotics. It all made sense. I have been struggling for the past 3 years because of Candida overgrowth! Now I know exactly what I need to do to get rid of it, feel better, and stop the attack on my thyroid. Thank you so much Izabella!"
The results speak for themselves
97%

improved their knowledge of Hashimoto's

81%

saw an improvement/resolution in depression

80%

saw a reduction in stomach pain

75%

saw a reduction in joint pain

74%

experienced improvement from fatigue

73%

experienced a TSH reduction

71%

improved their acid reflux

65%

saw an improvement in symptoms after the liver cleanse

62.5%

improved brain fog

61%

improved irritability
Biography of Dr. Izabella Wentz, PharmD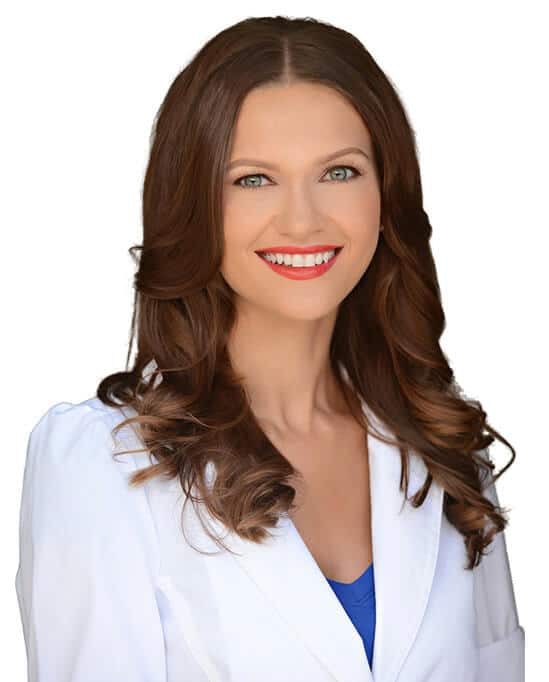 Izabella Wentz, PharmD, FASCP is an internationally acclaimed thyroid specialist and licensed pharmacist who has dedicated her career to addressing the root causes of autoimmune thyroid disease after being diagnosed with Hashimoto's Thyroiditis in 2009.
Dr. Wentz is the author of the New York Times best-selling patient guide Hashimoto's Thyroiditis: Lifestyle Interventions for Finding and Treating the Root Cause and the forthcoming protocol-based book Hashimoto's Protocol: A 90-Day Plan for Reversing Thyroid Symptoms and Getting Your Life Back.
As a patient advocate, researcher, clinician, and educator, Dr. Wentz is committed to raising awareness on how to overcome autoimmune thyroid disease through The Thyroid Secret Documentary Series, the Hashimoto's Institute Practitioner Training, and her international consulting and speaking services offered to both patients and healthcare professionals.
Discover how to implement these step-by-step protocols and recover your health. Order your copy of Hashimoto's Protocols, today.