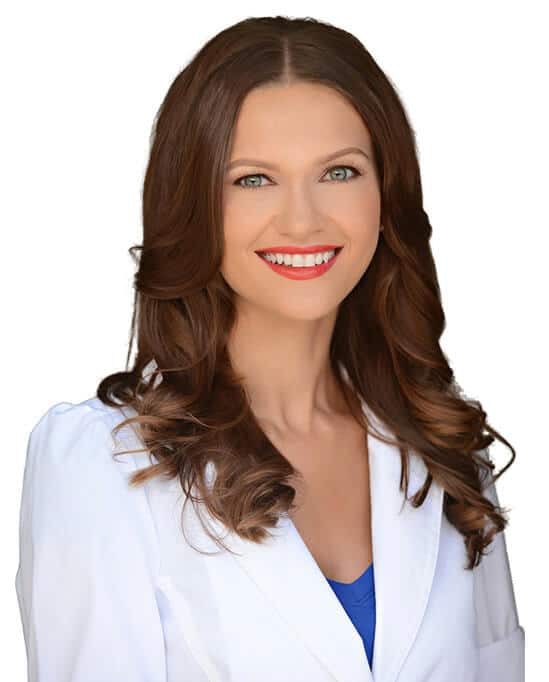 About Dr. Wentz
Dr. Izabella Wentz is a compassionate, innovative, solution-focused integrative pharmacist dedicated to finding the root causes of chronic health conditions. Her passion stems from her own diagnosis with Hashimoto's thyroiditis in 2009, following a decade of debilitating symptoms.
As an accomplished author, Dr. Wentz has written several best-selling books, including the New York Times best seller Hashimoto's Thyroiditis: Lifestyle Interventions for Finding and Treating the Root Cause, the protocol-based #1 New York Times best seller Hashimoto's Protocol: A 90-Day Plan for Reversing Thyroid Symptoms and Getting Your Life Back, and the Wall Street Journal best seller Hashimoto's Food Pharmacology: Nutrition Protocols and Healing Recipes to Take Charge of Your Thyroid Health.
Her latest book, Adrenal Transformation Protocol, was released on April 18th, 2023. The book focuses on resetting the body's stress response through targeted safety signals and features a 4-week program that has already helped over 3,500 individuals. The program has an impressive success rate, with over 80% of participants improving their brain fog, fatigue, anxiety, irritability, sleep issues, and libido.
Doctor of Pharmacy Degree, 2006
Trained in Functional Medicine
Fellow of the American Society of Consultant Pharmacists
Certification in Medication Therapy Management
Certification in Advanced Diabetes Care
Author of four books, including two New York Times best sellers, and one Wall Street Journal best seller
The Thyroid Secret documentary Director
Co-Founder of the Hashimoto's Institute Practitioner Training
2017 Recipient of the Entrepreneur of the Year Award: Mindshare Collaborative
2018 Recipient of the Book of the Year Award: Evolution of Medicine Awards
CONTACT US TO BOOK DR. WENTZ
Dr. Izabella Wentz is a seasoned and popular speaker who loves to educate audiences about reversing Hashimoto's disease, patient empowerment, and innovative therapies.
She has been a featured and Keynote speaker in three documentaries, numerous health-related television shows, regional and national medical conferences, patient conferences and has spoken on hundreds of podcasts, online summits and radio shows.
DR. WENTZ'S LIFE CHANGING BOOKS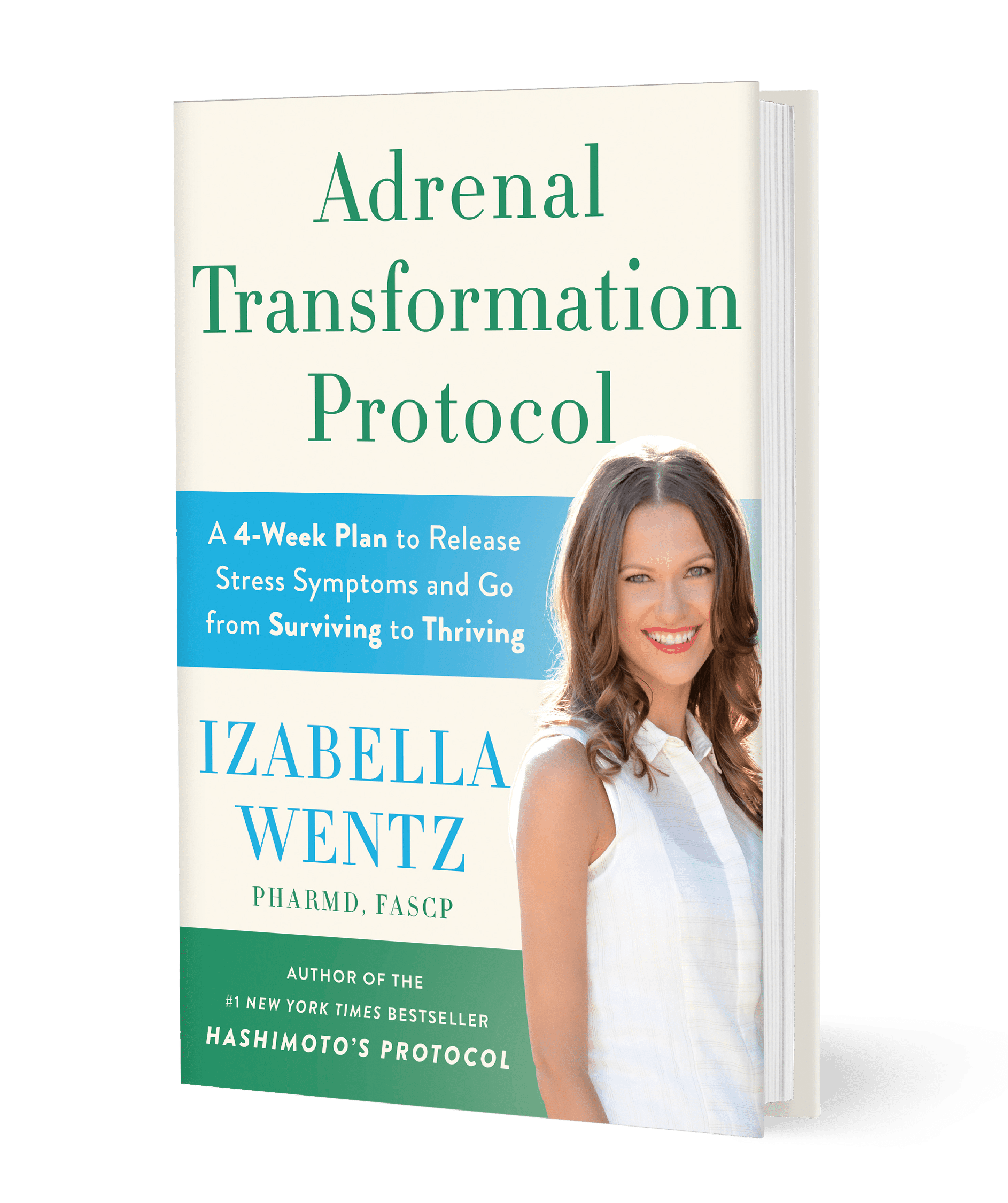 Adrenal Transformation Protocol
Published April 2023
A simple 4-week program to help identify adrenal triggers, balance the stress response, and gradually build up resilience to prevent excess stress from overwhelming the adrenals in the future. The
Adrenal Transformation Protocol
sets a strong foundation to return to and stay in homeostasis through turbulence.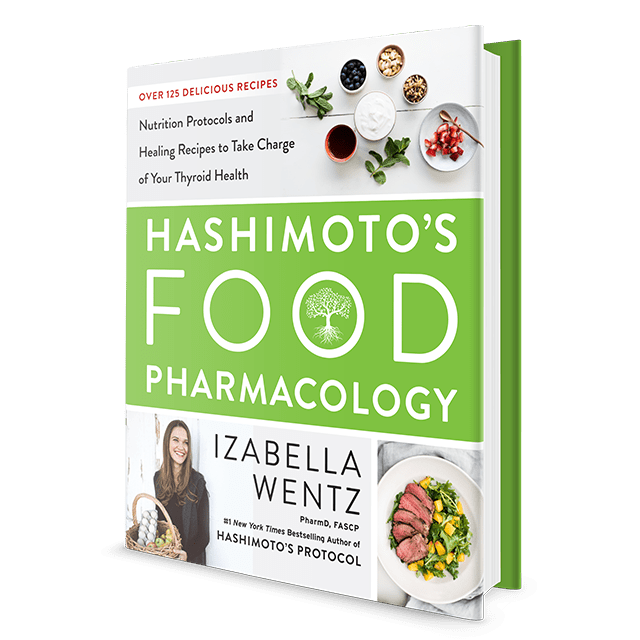 Hashimoto's Food Pharmacology
Published March 2019
Over 2,800 5 star reviews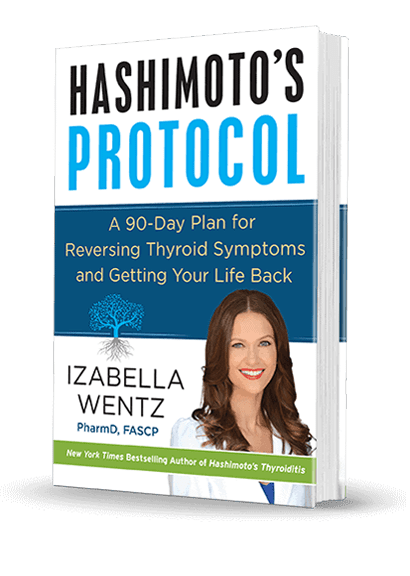 Hashimoto's Protocol
Published March 2017
Hashimoto's Protocol Book Trailer
Hashimoto's Thyroiditis: Lifestyle Interventions for Finding and Treating the Root Cause
Published May 2013
Over 100,000 thousand copies sold
Over 2,900 5 star reviews
The Root Cause Book Trailer
The Thyroid Secret Documentary Series

Over 500,000 people have viewed this important series
Over 150 interviews with experts and patients
What The Experts Are Saying About Dr. Izabella Wentz
"Izabella has healed herself and thousands of others and compiled her evidence based approach in this must-have manual for reversing symptoms. Filled with success stories, personalized approaches, recipes and more, HASHIMOTO'S PROTOCOL is the book that all those suffering from thyroid symptoms have been waiting for."
Dana Trentini, founder of the thyroid advocacy blog HypothyroidMom.com
---
"Dr. Izabella Wentz is my go to resource for thyroid disease. Her new book, HASHIMOTO'S PROTOCOL, is a user-friendly guide that will help you take charge of your health and heal from Hashimoto's."
JJ Virgin, CNS, CHFS Celebrity Nutrition & Fitness Expert and author of the New York Times best sellers The Virgin Diet and Sugar Impact Diet

---
"Discover effective protocols, success stories, and recipes that you can use to get your health back. HASHIMOTO'S PROTOCOL lets you take charge of your health!"
Sara Gottfried M.D., New York Times best-selling author of The Hormone Cure and The Hormone Reset Diet

---
"Dr. Izabella Wentz guides you through the HASHIMOTO'S PROTOCOL to reduce symptoms and improve your health – reducing or removing the need for medication and, in some cases, eliminating the autoimmune attack completely! This book offers real solutions, and hope, to those suffering from thyroid disease."
Katie Wells, Founder of WellnessMama.com and award-winning blogger, author, podcaster and real food crusader
---
"I wish Dr. Izabella Wentz's HASHIMOTO'S PROTOCOL was in my hands when I was hacking my own Hashimoto's. Dr. Wentz spent years researching and perfecting her treatment on herself and thousands of patients. There is simply no better guide to Hashimoto's than this book."
Dave Asprey, founder and CEO of Bulletproof, author of The Bulletproof Diet
---
"HASHIMOTO'S PROTOCOL is an essential book for anyone with Hashimoto's. Dr. Wentz has created a 90-day program from her clinical training, personal experience, careful research, and feedback from thousands of fans. I've seen countless people follow her advice and regain energy, improve autoimmunity, lose weight, and regrow hair."
Alan Christianson, NMD, New York Times best-selling author of The Adrenal Reset Diet and founder of the Integrative Health Clinic
---
"In HASHIMOTO'S PROTOCOL, Dr. Wentz presents an evidence-based, practical approach to treating Hashimoto's 'from the inside out'. Instead of just suppressing symptoms with drugs, Dr. Wentz will show you how to address the underlying causes so you can truly heal."
Chris Kresser, MS, LAc, founder of Kresser Institute for Functional & Evolutionary Medicine, creator of ChrisKresser.com and Revolution Health Radio, New York Times best-selling author of The Paleo Cure
---
"Dr. Wentz brings a focused study of Hashimoto's to her latest book, and a sensible, achievable plan born of her own experience as a Hashimoto's patient who has gone from struggling to thriving. With her unique vantage point, she is leading the way for others to do the same."
Aviva Romm, MD, author of The Adrenal Thyroid Revolution and Botanical Medicine for Women's Health
---
"Ready to take charge of your health…in just 90 Days? Absolutely! Dr. Wentz's protocols and solutions are spot on. HASHIMOTO'S PROTOCOL is easy to read; delivers protocols you can quickly implement and will save you decades of unnecessary suffering. Her signature mark of sincerely caring about your wellbeing can be found on every page."
Donna Gates, M.Ed., ABAAHP, author of The Body Ecology Diet: Recovering Your Health and Rebuilding Your Immunity and The Body Ecology Guide to Growing Younger
---
"Izabella Wentz is leading the pack of a new breed of nutritional superstars. Her meticulous work in everything thyroid has empowered thousands of individuals to overcome and navigate thyroid illness with newly-found health and hope."
Ann Louise Gittleman, multi-award winning New York Times best-selling author of over 35 books
---
What Readers And Viewers Are Saying About Dr. Izabella Wentz
"Dr Wentz has gone above and beyond in her desire to educate people on the actions to take in the case of Thyroid disease. This book is an outstanding follow up to Root Cause. Hashimoto's Protocol gives a thorough breakdown of exactly what needs to be done to start feeling better. Each protocol comes packed with not only instruction but also loads of great insights and proven research as well. This is an excellent read for anyone battling thyroid disorders."
---
"The Thyroid Secret Docuseries greatly hits home and shines a spotlight onto the life-changing and devastating side effects caused by Hashimoto's. I've suffered from this illness for over 40 years, and it is the first time I felt truly understood and validated by the honest and uninhibited testimonies. I applaud Dr. Wentz's limitless efforts, advocacy, and mission to bring awareness and hope to the lonely and isolating world of Hashi's. The Thyroid Secret Docuseries is empowering, and it will bring about the positive changes that are so desperately needed to turn around the current autoimmune thyroiditis epidemic."
---
"YOU! have turned my life around. (I am a GI nurse with access to many doctors 😗) it was your approach that helped me after suffering with Hashimoto's for the last 20 years. Keep writing! I share your amazing healing powers to everyone I meet who needs it."
---
"You have broken this condition down to make sense, understanding exactly what it is, what it does, what happens to your body, how to read your lab work what medication to seek, what contributing infections to treat etc. etc. thank you a million 🧡"
---
"I am a Internal Medicine Physician and I don't hesitate in saying that I learnt more about Thyroid disease from Thyroid Pharmacist, Dr. Izabella Wentz books from Harrison textbook (the gold standard for internal medicine physician). These books should be made a mandate for every medical student, resident, fellow or doctor. Beautifully written concepts."
---
"I worked through the basic protocol from your book and am symptom free for nearly a year and my antibodies are within range. Many thanks for providing guidance and closing the gap in healthcare 💙"
---
"Thank you so much 👏 what you do is highly contributing to my life. Without your books I would be a disaster. Seriously. I can't thank you enough."
---
"I'm so excited to read a new book! Your work has saved so many lives. Thank you for being you 🙌"
---
"I learned that I had Hashimotos 5 years ago when I was sent to an endocrinologist by my primary care physician assistant. He was the first person who tested for thyroid antibodies fatigue, alternating diarrhea and constipation, dry skin, difficulty losing weight, flatulence, and could not fall asleep. Take levothyroxine and get used to it. I got a lecture on how our bodies age. I was 60 years old and told them to find me 2 30 year olds that could keep up with my work and travel schedule. My PA left and then my next doctor left the area and I went to a new doctor who has spent extensive time researching Hashimotos because 5 women in his life have it. He prescribed the book Root Cause and told me to read it. He said there is a difference between being ignorant and stupid and right now I was ignorant. The new DR put me on bioidentical thyroid NP – I felt better in a couple days. He told me that if I followed the 90 day protocol I would feel better than I have in years. I read all three books and then ordered all the recommended supplements. I followed the 90 protocol to the letter and used the menus and recipes. The website was a great source of information. I feel better than I have for years. I can fall asleep at night. I now know what it is like to be regular . I have more energy than I have had before. In the 90 protocol I shed 23 pounds. Purchase the books Hashimoto Protocol and Hashimoto Food Pharmacology – read them and follow them. Your health is worth the work. I also sent them to my doctor. This was a well worthwhile journey. I feel better than I have in a very long time. I look forward to the future and shedding the rest of the weight I need to lose."
---
"I worked through the basic protocol from your book and am symptom free for nearly a year and my antibodies are within range. Many thanks for providing guidance and closing the gap in healthcare "
---