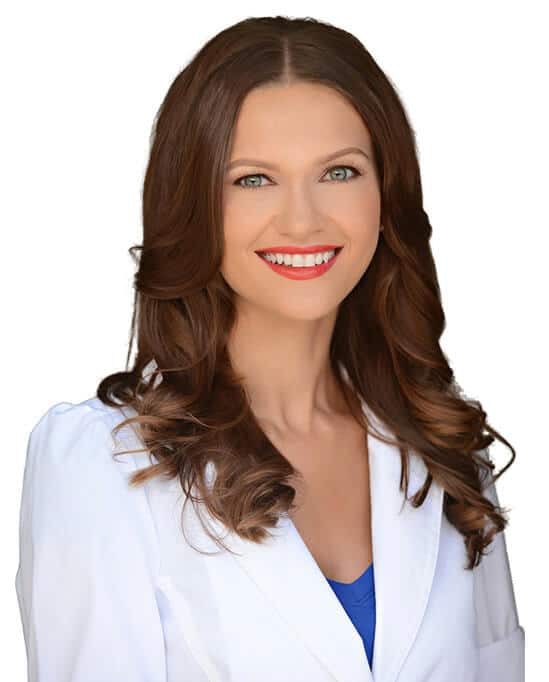 About Dr. Wentz
Izabella Wentz, PharmD, FASCP is an internationally acclaimed thyroid specialist and licensed pharmacist who has dedicated her career to addressing the root causes of autoimmune thyroid disease after being diagnosed with Hashimoto's Thyroiditis in 2009.
Dr. Wentz is the author of the New York Times best-selling patient guide Hashimoto's Thyroiditis: Lifestyle Interventions for Finding and Treating the Root Cause and the new protocol-based #1 New York Times bestseller Hashimoto's Protocol: A 90-Day Plan for Reversing Thyroid Symptoms and Getting Your Life Back.
As a patient advocate, researcher, clinician and educator, Dr. Wentz is committed to raising awareness on how to overcome autoimmune thyroid disease through The Thyroid Secret Documentary Series, the Hashimoto's Institute Practitioner Training, and her international consulting and speaking services offered to both patients and healthcare professionals.
Doctor of Pharmacy
Trained in Functional Medicine
Fellow of the American Society of Consultant Pharmacists
Certification in Medication Therapy Management
Certification in Advanced Diabetes Care
Author of two New York Times Bestselling Books
Documentary Director
CONTACT US TO BOOK DR. WENTZ
Dr. Izabella Wentz is a seasoned and popular speaker who loves to educate audiences about reversing Hashimoto's disease, patient empowerment, and innovative therapies.
She has been a featured and Keynote speaker in three documentaries, numerous health-related television shows, regional and national medical conferences, patient conferences and has spoken on hundreds of podcasts, online summits and radio shows.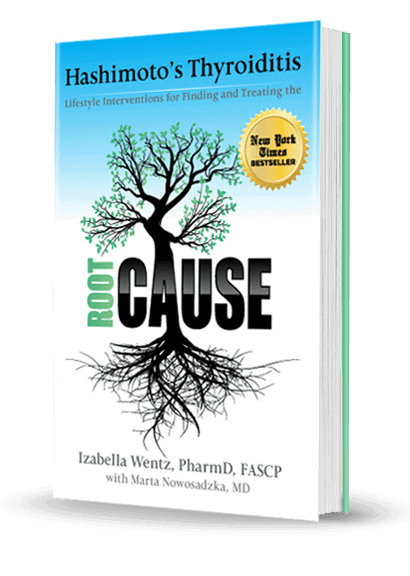 Over 100,000 thousand copies sold

Over 500,000 people have viewed this important series
Over 150 interviews with experts and patients
What The Experts Are Saying About
Dr. Izabella Wentz
"Izabella has healed herself and thousands of others and compiled her evidence based approach in this must-have manual for reversing symptoms. Filled with success stories, personalized approaches, recipes and more, HASHIMOTO'S PROTOCOL is the book that all those suffering from thyroid symptoms have been waiting for."
Dana Trentini, founder of the thyroid advocacy blog HypothyroidMom.com
---
"Dr. Izabella Wentz is my go to resource for thyroid disease. Her new book, HASHIMOTO'S PROTOCOL, is a user-friendly guide that will help you take charge of your health and heal from Hashimoto's."
JJ Virgin, CNS, CHFS Celebrity Nutrition & Fitness Expert and author of the New York Times bestsellers The Virgin Diet and Sugar Impact Diet

---
"Discover effective protocols, success stories, and recipes that you can use to get your health back. HASHIMOTO'S PROTOCOL lets you take charge of your health!"
Sara Gottfried M.D., New York Times bestselling author of The Hormone Cure and The Hormone Reset Diet

---
"Dr. Izabella Wentz guides you through the HASHIMOTO'S PROTOCOL to reduce symptoms and improve your health – reducing or removing the need for medication and, in some cases, eliminating the autoimmune attack completely! This book offers real solutions, and hope, to those suffering from thyroid disease."
Katie Wells, Founder of WellnessMama.com and award-winning blogger, author, podcaster and real food crusader
---
"I wish Dr. Izabella Wentz's HASHIMOTO'S PROTOCOL was in my hands when I was hacking my own Hashimoto's. Dr. Wentz spent years researching and perfecting her treatment on herself and thousands of patients. There is simply no better guide to Hashimoto's than this book."
Dave Asprey, founder and CEO of Bulletproof, author of The Bulletproof Diet
---
"HASHIMOTO'S PROTOCOL is an essential book for anyone with Hashimoto's. Dr. Wentz has created a 90-day program from her clinical training, personal experience, careful research, and feedback from thousands of fans. I've seen countless people follow her advice and regain energy, improve autoimmunity, lose weight, and regrow hair."
Alan Christianson, NMD, New York Times bestselling author of The Adrenal Reset Diet and founder of the Integrative Health Clinic
---
"In HASHIMOTO'S PROTOCOL, Dr. Wentz presents an evidence-based, practical approach to treating Hashimoto's 'from the inside out'. Instead of just suppressing symptoms with drugs, Dr. Wentz will show you how to address the underlying causes so you can truly heal."
Chris Kresser, MS, LAc, founder of Kresser Institute for Functional & Evolutionary Medicine, creator of ChrisKresser.com and Revolution Health Radio, New York Times bestselling author of The Paleo Cure
---
"Dr. Wentz brings a focused study of Hashimoto's to her latest book, and a sensible, achievable plan born of her own experience as a Hashimoto's patient who has gone from struggling to thriving. With her unique vantage point, she is leading the way for others to do the same."
Aviva Romm, MD, author of The Adrenal Thyroid Revolution and Botanical Medicine for Women's Health
---
"Ready to take charge of your health…in just 90 Days? Absolutely! Dr. Wentz's protocols and solutions are spot on. HASHIMOTO'S PROTOCOL is easy to read; delivers protocols you can quickly implement and will save you decades of unnecessary suffering. Her signature mark of sincerely caring about your wellbeing can be found on every page."
Donna Gates, M.Ed., ABAAHP, author of The Body Ecology Diet: Recovering Your Health and Rebuilding Your Immunity and The Body Ecology Guide to Growing Younger
---
"Izabella Wentz is leading the pack of a new breed of nutritional superstars. Her meticulous work in everything thyroid has empowered thousands of individuals to overcome and navigate thyroid illness with newly-found health and hope."
Ann Louise Gittleman, multi-award winning New York Times bestselling author of over 35 books
---
What Readers And Viewers Are Saying About Dr. Izabella Wentz
"Dr Wentz has gone above and beyond in her desire to educate people on the actions to take in the case of Thyroid disease. This book is an outstanding follow up to Root Cause. Hashimoto's Protocol gives a thorough breakdown of exactly what needs to be done to start feeling better. Each protocol comes packed with not only instruction but also loads of great insights and proven research as well. This is an excellent read for anyone battling thyroid disorders."
Anonymous
---
"The Thyroid Secret Docuseries greatly hits home and shines a spotlight onto the life-changing and devastating side effects caused by Hashimoto's. I've suffered from this illness for over 40 years, and it is the first time I felt truly understood and validated by the honest and uninhibited testimonies. I applaud Dr. Wentz's limitless efforts, advocacy, and mission to bring awareness and hope to the lonely and isolating world of Hashi's. The Thyroid Secret Docuseries is empowering, and it will bring about the positive changes that are so desperately needed to turn around the current autoimmune thyroiditis epidemic."
Claudia H.
---
"It was like you were running the story of my life. My thanks go to the brave emotional lady who explained how her unresolved symptoms over the years cost her her relationships that she went through while you were with her. My goodness, I have been there too with the same thing happening. Yes, only now am I clawing back energy and periods of good health mentally and physically. An ongoing process that has at last gained recognition. Thanks to Izabella Wentz and company. Well done. Roll on episode No 2."
Veronica H.
---
"Wishing you abundant health and joy. This work you are doing…it is changing and saving lives. Thank you. Thank you. Thank you."
Heather B.
---