In late 2015, I hosted my first Thyroid Mastermind.  More than 30 of my favorite like-minded thyroid, nutrition, and health experts joined me in Boulder, CO where we shared our commitment, personal stories, and passion for the way thyroid conditions are viewed and treated over a weekend of sharing ideas, learning, collaboration, tasty Paleo food and nature hikes.
If you haven't heard of the term mastermind, it's the collective power of a group of brilliant minds that come together to help one another grow and sharpen their skills, through a combination of brainstorming, education, peer accountability, and support. The power of the mastermind comes through the synergy that the group creates (scroll down for a teaser photo of some of our group).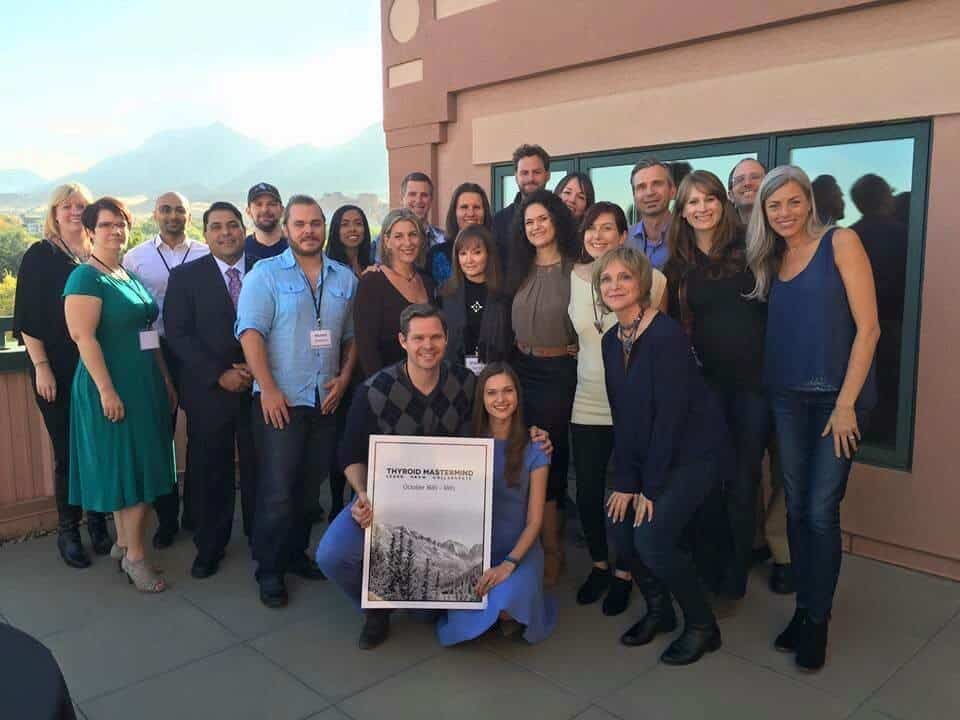 I wanted to bring everyone together, because while I know that all of us are deeply committed to making a change in the way thyroid conditions are treated, many of us are going at it alone, working in our silos. In my past career in public health, I was trained in spreading health and innovation, and the top way to do so is through collaborating with other like-minded individuals.
I chose the best people in the world to join me. All of them have brilliant minds, as well as heart, passion, and often a personal story that explains why they are so passionate!
One of my Mastermind guests was Magdalena Wszelaki, a certified health and nutrition coach, and educator specializing in hormone imbalances.  She, like so many other women, has a long history with hormonal challenges – from Graves Disease and Hashimoto's to adrenal fatigue, years of digestive issues, and estrogen dominance.  Today, however, Magdalena is happy to report she is in full remission and living a symptom-free life.
Magdalena and I met in 2013 after I reached out and told her how much I loved her work.  I was so inspired by her empowering, can-do practical methods for helping women get their health back, and thought to myself, "Wow, this woman is not just brilliant, but I'd love to have her as a friend!"  I'm happy to report she now lives in Boulder, CO and is part of my Woman's Wednesday night get-togethers 🙂  In the years since, I've learned so much from Magda (as I like to call her) as we often share ideas and best practices back and forth, which brings me to her area of expertise… estrogen dominance.
Estrogen Dominance
If you've read my book, Hashimoto's: The Root Cause, you will likely know by now that hormone imbalances can contribute to Hashimoto's…. this can partially explain why pregnancy can trigger Hashimoto's, and why Hashimoto's is more common in women.
We are not only exposed to estrogen from our internal hormone production but also through non-organic foods and through personal care products.
In 2015, I found a study that was performed in women with polycystic ovarian syndrome (PCOS), some of whom also had Hashimoto's. Scientists wanted to figure out why some women with PCOS got Hashimoto's and why some didn't and ran hormonal tests on all of the women involved.
Lo and behold, they determined that excess estrogen – also known as estrogen dominance- can trigger Hashimoto's.
So, how do you know if you have estrogen dominance?
Estrogen Dominance Symptoms Include:
PMS
Fibroids
Endometriosis
Ovarian cysts
Breast lumps
Breast cancer
Thyroid Nodules
Thyroid cancer
Elevated anti-thyroglobulin antibodies
Ovarian cancer
Infertility
Miscarriages
Water retention
Cellulite
Brown spots or discoloration on upper lip or side of the face
Mood swings
Tender breasts
Irregular periods
Hair loss and thyroid
Thyroid dysfunction mimicking hypothyroidism
Headaches
Do any of these sound familiar?
As I mentioned, Magdalena struggled with estrogen dominance herself  – a part of her Hashimoto's "perfect storm."  But, she has figured out a way to reverse it through nutrition and she'd like to share her findings with you, including how estrogen dominance can be caused by many lifestyle factors including stress, poor diet, some meds, inadequate liver function, and exposure to an estrogenic cocktail of chemicals from skin care products, cleaners, packaging, and food.
Magda has found that you too can rebalance your hormones naturally, and she shows you which herbs and spices are best to meet your individual needs.
In her free workshop, "How to Use Herbs to Rebalance Hormones", you'll learn which specific (safe) herbs you can use in your daily life to support adrenals, thyroid, menopause, estrogen dominance, PCOS, digestion and liver health. You'll learn which herbs and plant foods, like Chaste Tree (Monk's Flower) and Passionflower, encourage balance between estrogen and progesterone. She'll show you why Milk Thistle and Artichokes can help support liver function, and how seed cycling can be used to reduce symptoms of estrogen dominance.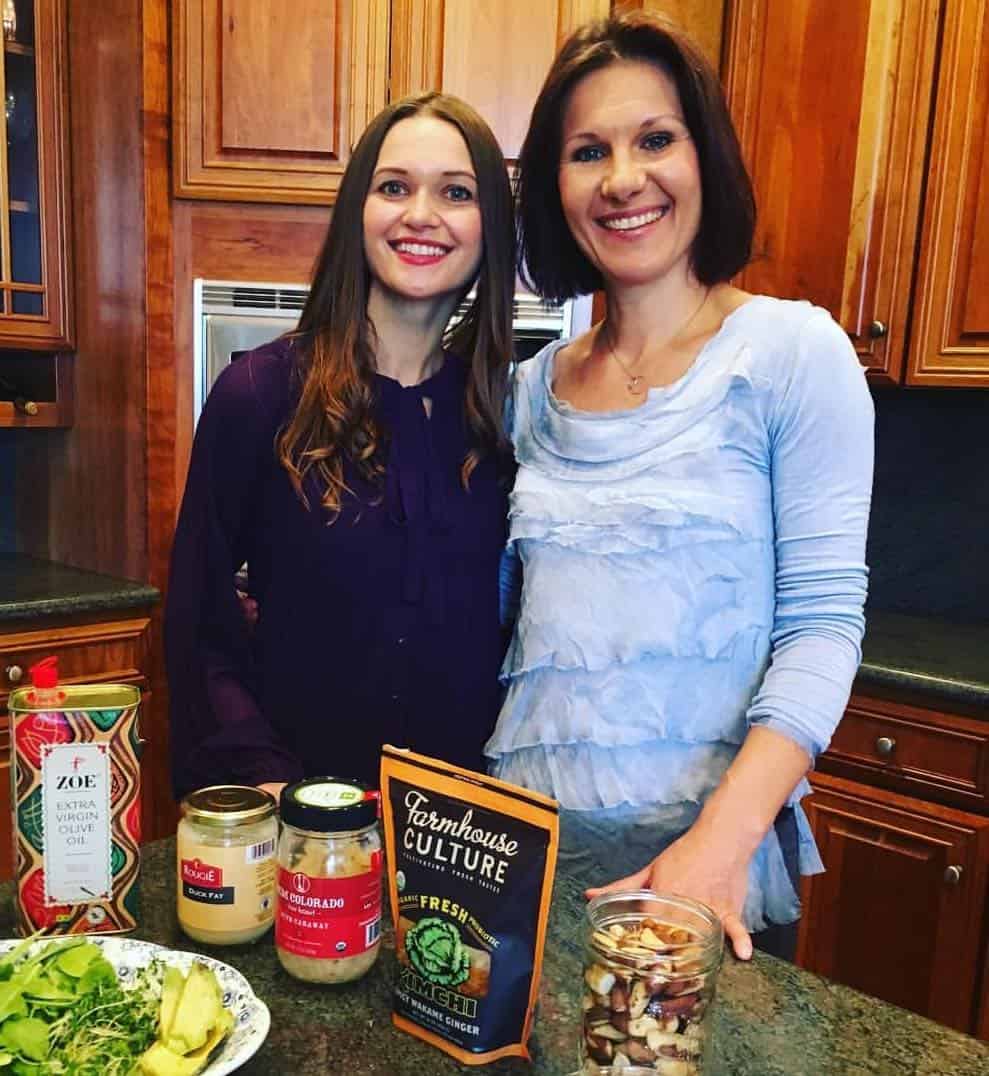 You'll also learn ways of using these hormone-balancing herbs and spices in teas, infusions, lattes, pestos, and soups, gain access to 140+ easy and tested recipes (developed by professional herbalists), and so much more!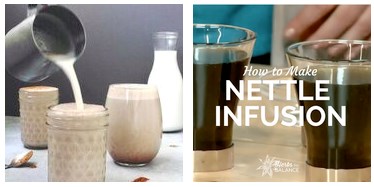 You'll lose your heart to Magda's Ashwaganda Latte and Nettle Infusion recipes. These are wonderful and delicious drinks to enjoy as part of your nighttime winding down rituals. Believe me, you're in for a treat!
I hope you will take advantage of the knowledge of one of my favorite Mastermind friends  🙂  and sign up today for Magda's free workshops and be prepared to be empowered and to get some great strategies you'll be able to implement right away!
P.S. Magdalena and I recorded a short video about estrogen dominance when we were together at a conference in California in August 2015. It's definitely worth watching.  Click HERE to watch.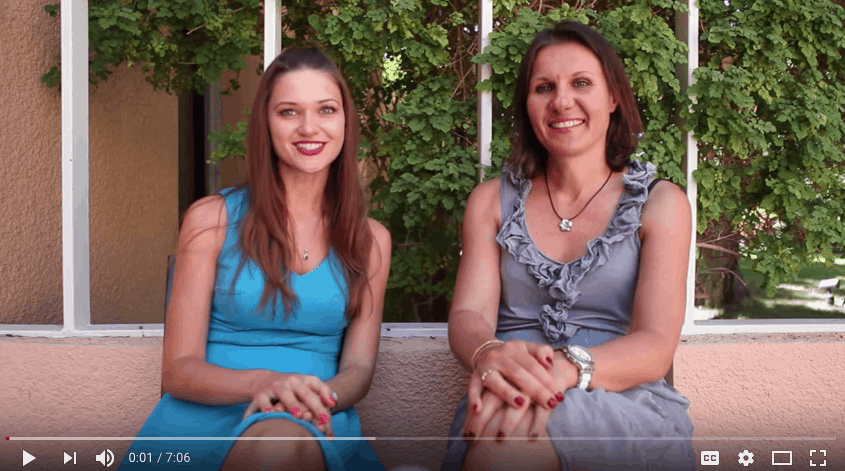 Be sure to sign up for my email list and weekly newsletter to get a free book chapter, recipes, Thyroid Diet Starter Guide, information about Rootcology supplements, and notifications about upcoming events and my latest research.
References
Arduc A, Aycicek Dogan B, Bilmez S et al. High prevalence of Hashimoto's thyroiditis in patients with polycystic ovary syndrome: does the imbalance between estradiol and progesterone play a role?. Endocrine Research. 2015;40(4):204-210. doi:10.3109/07435800.2015.1015730.
Manole D, Schildknecht B, Gosnell B, Adams E, Derwahl M. Estrogen Promotes Growth of Human Thyroid Tumor Cells by Different Molecular Mechanisms 1. The Journal of Clinical Endocrinology & Metabolism. 2001;86(3):1072-1077. doi:10.1210/jcem.86.3.7283.
Note: Originally published in October 2015, this article has been revised and updated for accuracy and thoroughness.