Are You Ready to Take Back Your Health?
Check Out These Free Gifts!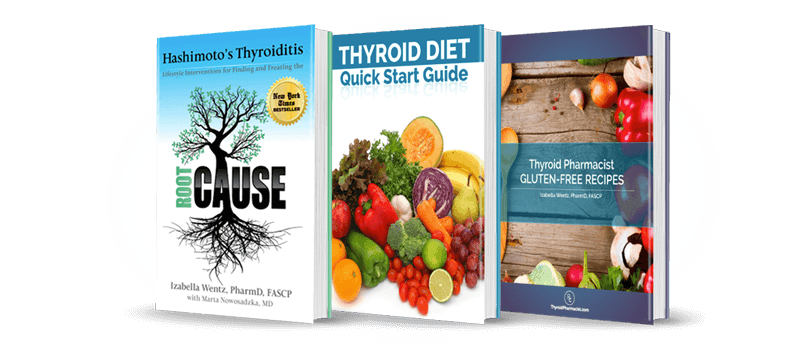 (Recipes and helpful guides included)
Tired of being the healthiest sick person you know?
Maybe you're new to navigating your own Hashimoto's journey… you're exhausted, frustrated, anxious, constipated, can't sleep, freezing cold (you know the endless symptoms list)!
You don't feel well, and you know there's got to be more to healing this condition, but you don't know where to start.
Or maybe you've been at this for awhile… tried all the supplements, diets, therapies, and you're STILL SICK.
If any of this sounds familiar, you're in good company because I've been in both places, and walked a similar path. But I wasn't willing to let my thyroid burn out and feel awful the rest of my life, and you don't have to either.
That's why I used my pharmacist brain to research how to heal the thyroid, and turned myself into a human guinea pig to crack the code and get into remission.
It took me years to heal, and what I uncovered and have spent the last decade perfecting, I now share with you so that you can heal much faster and reduce symptoms quickly!
My books and guides are the compilation of my brain working on overdrive to find the best and most effective solutions on the market to heal autoimmune thyroid disease.
I give my readers the exact blueprint they need to get better. Thousands of people have gotten rid of symptoms, and many have put their conditions into remission.
This can be your story too.
Grab your free resources below and start healing today!
Gift #1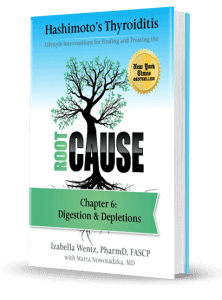 How to get your energy back!
(Free Chapter Download from Hashimoto's: The Root Cause)
Find out the exact tests to request from your doctor so that you can stop spinning your wheels and start healing. Plus, discover the key nutrients I recommend (and anti-nutrients that can actually inhibit healing), and the stomach acid protocol I used that changed my life! I'm talking about going from sleeping 16 hours a night to waking up at 6 am bright-eyed and bushy-tailed!
Gift #2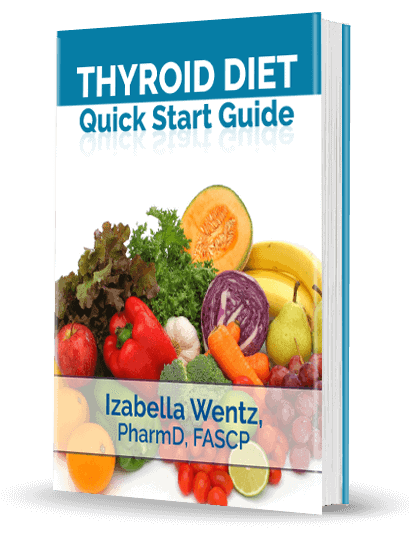 A diet that will help you heal!
(The thyroid diet guide you need to get started!)
Two of the most common questions I receive are, "What do I eat!?" or "What if I'm sensitive to EVERYTHING!?" I share all the mistakes I made so you don't make them too (hello, gluten-free aisle at the grocery store). Plus, I'll share information about the gluten-free diet that most people aren't talking about, and what you need to do to ensure it's a success for you!
Gift #3

10 Delicious and EASY recipes!
(Stress free, gluten free and nutrient-packed meals)
I know what it's like to feel awful and have to think about what to cook on a new diet – so rest assured, these meals will nourish your body without overwhelming you. Even your family will enjoy these recipes that are healing to the thyroid and easy on the waistline! Your body will thank you for reducing inflammatory foods, and giving it the nutrients it needs to not just survive, but thrive!
I'm ready to start healing now!
Send me VIP access to the digestion protocols so I can feel like a superhero in the mornings too!
(I also want the thyroid diet quick-start info and recipes, so I can start healing with food!)
I will never spam your inbox and will only send my cutting edge research that will empower you to take control of your health journey, and heal your thyroid condition!