​Hello,
I hope this message finds you well!
I am enjoying some time relaxing with my family in Boulder, Colorado!
My parents drove down from Chicago with their Pomeranian Winkee, and I can't wait to dress up their dog and our dog Boomer in Christmas clothes (one of my guilty pleasures!). I may post some pictures on Instagram 🙂
For now, I wanted to wish you a Happy Holiday season and a Merry Christmas, as well as send a few updates!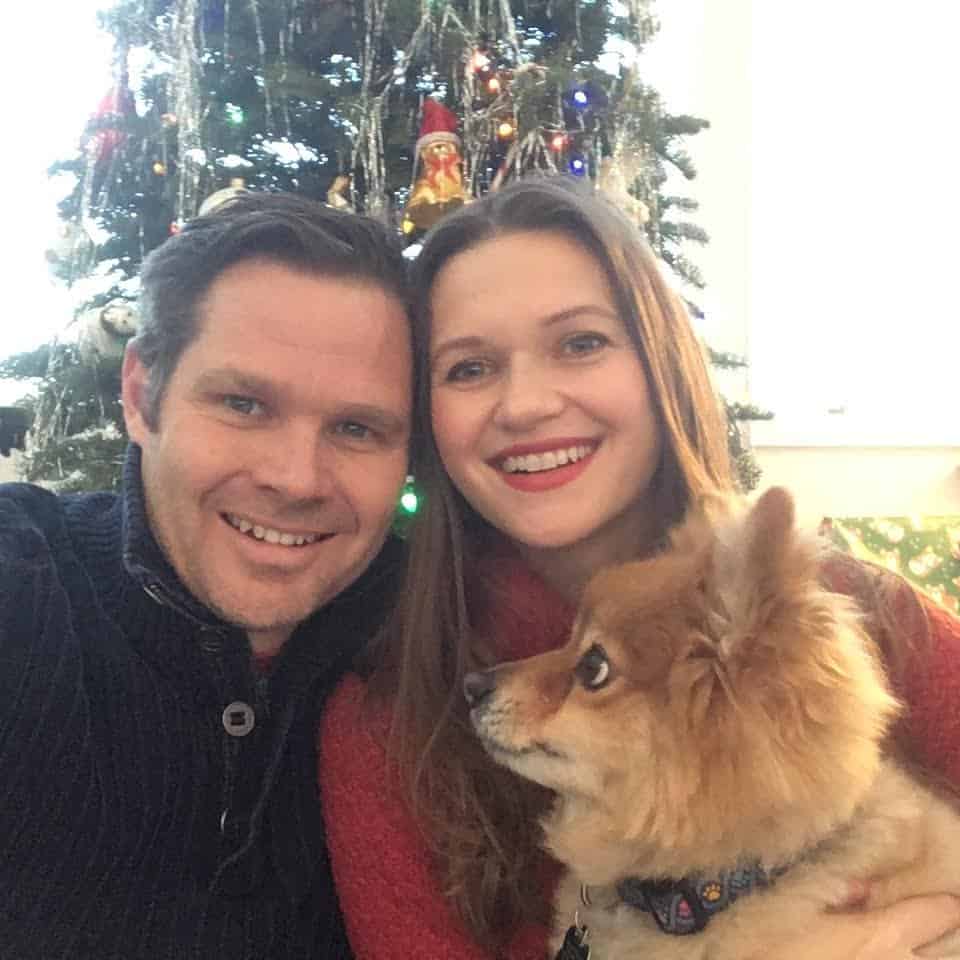 I love this time of year… the holidays are an amazing opportunity to slow down and relax with family, as well as reflect on the past and future. Plus, the New Year is always a great time to start fresh!!
Over the past few years, my readers, clients, colleagues, and team members have helped me evolve in so many ways as a human being, a healer, a friend, a leader, and a bosslady!
This year, I wrapped up quite a few new solutions I had been working on in past years and was focused on creating a huge awareness campaign around Hashimoto's!
In January, my team and I released a brand new documentary, The Thyroid Secret (with over 3 million views!). A lot of blood, sweat, and tears went into the documentary! Thank goodness for my wonderful team and tons of adrenal support!!
In March, my new patient guide Hashimoto's Protocol (which premiered as #1 on the NY Times bestseller list, and #4 on the national bestseller list in Poland) was released! My editors did a phenomenal job of making the book super approachable, as did my book launch team!
I went on multiple podcasts, radio shows, and even had some television appearances to talk about Hashimoto's (it's amazing to see how much preparation goes into a 10-minute television segment!)
I loved meeting readers and hearing success stories at book signings in Boulder, Denver, and Chicago! (I still get tears in my eyes when I see you take charge of your own health!)
I created a new supplement line called Rootcology to help support people with Hashimoto's (and to be honest, it's for personal use too!)
I spoke at various medical conferences, including the Institute of Functional Medicine in Dallas and Denver, trained, and gave away my book to over 500 doctors and healthcare professionals! (More help is coming your way!)
I had the honor of receiving the Entrepreneur of the Year Award from my Health and Wellness colleagues at the Mindshare Summit in San Diego (Hashimoto's is now on the radar of over 700 health experts. Just four years ago, when I was just getting started, everyone thought it was a rare condition!)
I'm so grateful for the opportunity to turn my life's passion for helping people recover their health into a movement that has created positive change all around the world!
On a personal level, I was excited to take some much needed time off to spend a month in Italy with my handsome hubby Michael! I also took the month of July off to do my own adrenal protocol to reset my body from all of the deadlines, travel, and launches that came with all of the hard work of creating an awareness campaign. Hubby and I also took some beach time to celebrate our 10 year anniversary…
Now December is when I begin to think about resolutions & goals for the New Year!
I hope that you're taking a pause this season and thinking about all of the ways you'd like to grow into your best and truest version of you in the new year.
Here are a few of my goals and resolutions!
My Goals and Resolutions for 2018
Keep growing and learning and becoming the truest and best version of myself!
Revamp my cooking routine through creating delicious new recipes, meal plans, and batch-cooking…. And finish the Hashimoto's Protocol Cookbook! My goal is to create the most helpful, most practical, and tastiest cookbook to support you as you heal, grow, and become your best you! The cookbook will be available in 2019- it takes SOOO long to publish cookbooks, but I likely won't be able to help myself and may be releasing some sneak peaks in the coming months! My Instagram page will be the place where you'll find them!
Finish a new book on the root causes of irritable bowel syndrome! This is something that's been in my head for way too long but keeps getting pushed back because of other priorities! Anyone interested? Let me know, that will help keep me accountable!
Nourish my body for a healthy pregnancy and healthy baby (More about that in 2018, I promise!)
Help 10,000 people overcome Hashimoto's….
I wanted to share the resources I've created to support you in overcoming Hashimoto's.
Here are some of the most popular articles of 2017:
In addition to writing the above mentioned blog posts, I also created and offered the following eBooks to our community:
I usually give these away on Facebook, so if you're haven't visited my Facebook page, I encourage you to do so! It's a wonderful place for community and sharing tips (now over 360,000 people strong!)
Last but not least, this year, I've also released three important resources, the Hashimoto's Protocol book, the Hashimoto's Self-Management Program and the Thyroid Secret documentary series!
It's been an honor to serve you, and I hope that these resources have been helpful on your journey!! If you have had a AHA moment or success story from any of them, I'd love to hear about it!
To continue supporting you, here are some things I'll be covering in 2018:
Solutions for symptoms like anxiety, weight gain, fatigue, hair loss, etc.
30+ Ways on How to Reduce Thyroid Antibodies
Shrinking nodules- is it possible?
Thyroid Cancer Prevention
Viruses that can trigger Hashimoto's [+Antiviral Protocols]
Do you have any insights on the above topics? If so, let me know! And let me know if there's anything else you want me to cover… such as specific symptoms, specific root causes, or specific solutions you may have heard about or experienced yourself!
And to ensure that we stay in touch in the New Year, be sure to subscribe to my newsletter. By signing up for it here, you will also receive recipes, a diet guide, and the Nutrient Depletions chapter of my New York Times bestselling patient guide, Hashimoto's- The Root Cause.
If you don't see an email from us in your inbox within the next ten minutes, check your spam folder. Want to know how to add my email address to contacts/whitelist/safe senders, to ensure you'll always receive my weekly newsletters? Find out below!
For Gmail accounts:
Click on the Gear icon(found in the right-hand corner of your mail), then select "Settings".
Click on "Filters and Blocked Addresses".
Click on "Create a new filter".
In that new window that pops up, type info@thyroidpharmacist.com in the From field.
For Yahoo! accounts:
Click on the Settings icon (a gear) at the top right corner of the navigation bar, then select "Settings".
Click on "Filters" from the list on the left-hand side, then click on the "Add" button.
Type info@thyroidpharmacist.com in the "From" field.
Choose the destination folder- your inbox!
Click "Save".
For Hotmail/Outlook accounts:
Click on the Settings icon (a gear) at the top right corner of the navigation bar, then select "Options" from the drop down menu that appears.
Click on "Safe senders", found in the list on the left-hand side.
Add info@thyroidpharmacist.com and then click on the save icon.
For all other email clients, simply add info@thyroidpharmacist.com to your contacts list!