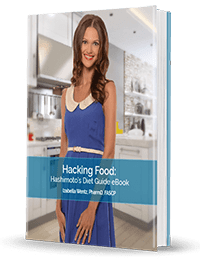 Get my FREE eBook below!
Dietary interventions can be very helpful for improving Hashimoto's symptoms, and can even reverse the condition in some cases. However, many different diets have been reported to help autoimmune conditions, and navigating the varying recommendations can seem overwhelming at times.
I want you to have the information you need to take action and begin healing right away, so I put together a whole eBook on the diets I've found to be the most helpful for Hashimoto's, with a Root Cause twist!
I hope this guide helps you to implement the best healing diet for YOU!
Sign up below to join my mailing list and download the eBook: