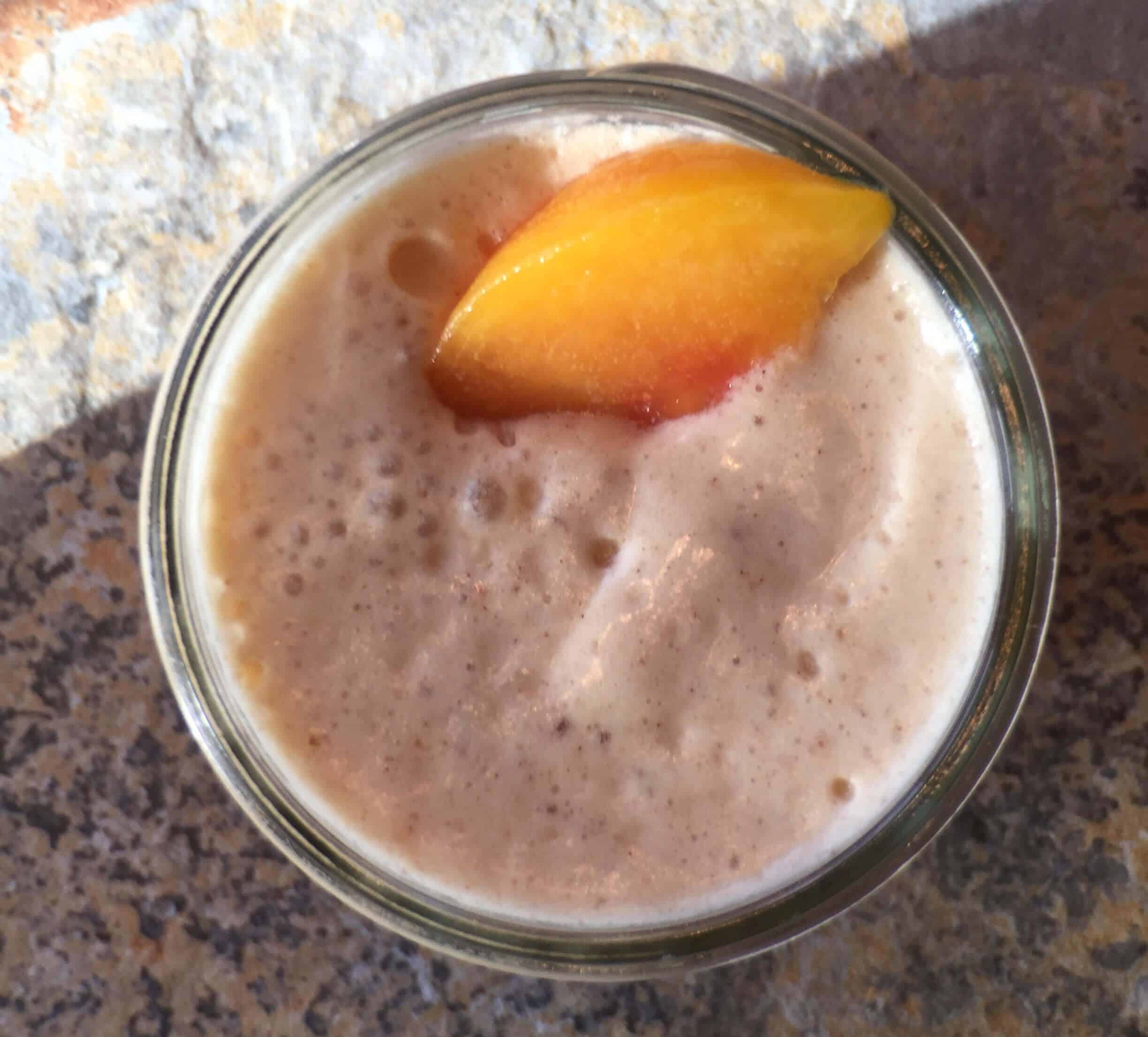 This smoothie tastes like a slice of tropical paradise! I just love the combination of peaches and coconut – and as a bonus, peaches contain vitamins A through E. So, not only are your tastebuds receiving some deliciousness, your body is too, in the form of nutrients!
Prep Time: 5 minutes
Serves: 1
Ingredients
1 cup frozen peaches
3 dates, pitted
1 cup coconut milk
1/2 tsp. vanilla extract
1/2 tsp. cinnamon
1 scoop hydrolyzed beef protein, like Rootcology AI Paleo Protein
Directions
1. Combine all ingredients into a high-speed blender.
2. Blend for 30 seconds to 1 minute, until desired consistency is achieved.
Nutritional Analysis per Serving: Protein (g) 33.47; Fat (g) 58.2; Carbs (g) 45.16; B12 (mcg) 0; Iron (mg) 4.64; Iodine (mcg) 0; Magnesium (mg) 112.76; Potassium (mg) 1071.6; Selenium (mcg) 15.71; Sodium (mg) 211.73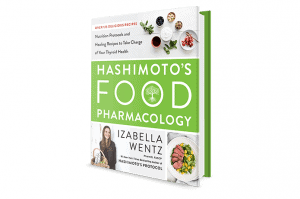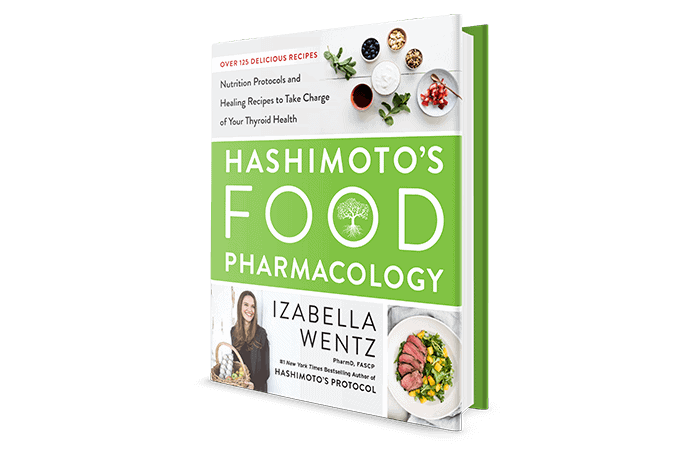 My nutrition book, Hashimoto's Food Pharmacology: Nutrition Protocols and Healing Recipes to Take Charge of Your Thyroid Health, is filled with the most informative and practical solutions to help your healing. This includes the most helpful diet for Hashimoto's, healing foods, nutrients required for thyroid function, supplementation, digestive enzymes, and strategies for success! This is not your ordinary cookbook. Click here and order your copy today.
P.S. Looking for a protein that's Autoimmune Paleo safe? I developed Rootcology AI Paleo Protein to contain hydrolyzed beef protein that is free of any fillers and compliant with even the strictest autoimmune protocol. It's very tasty too!