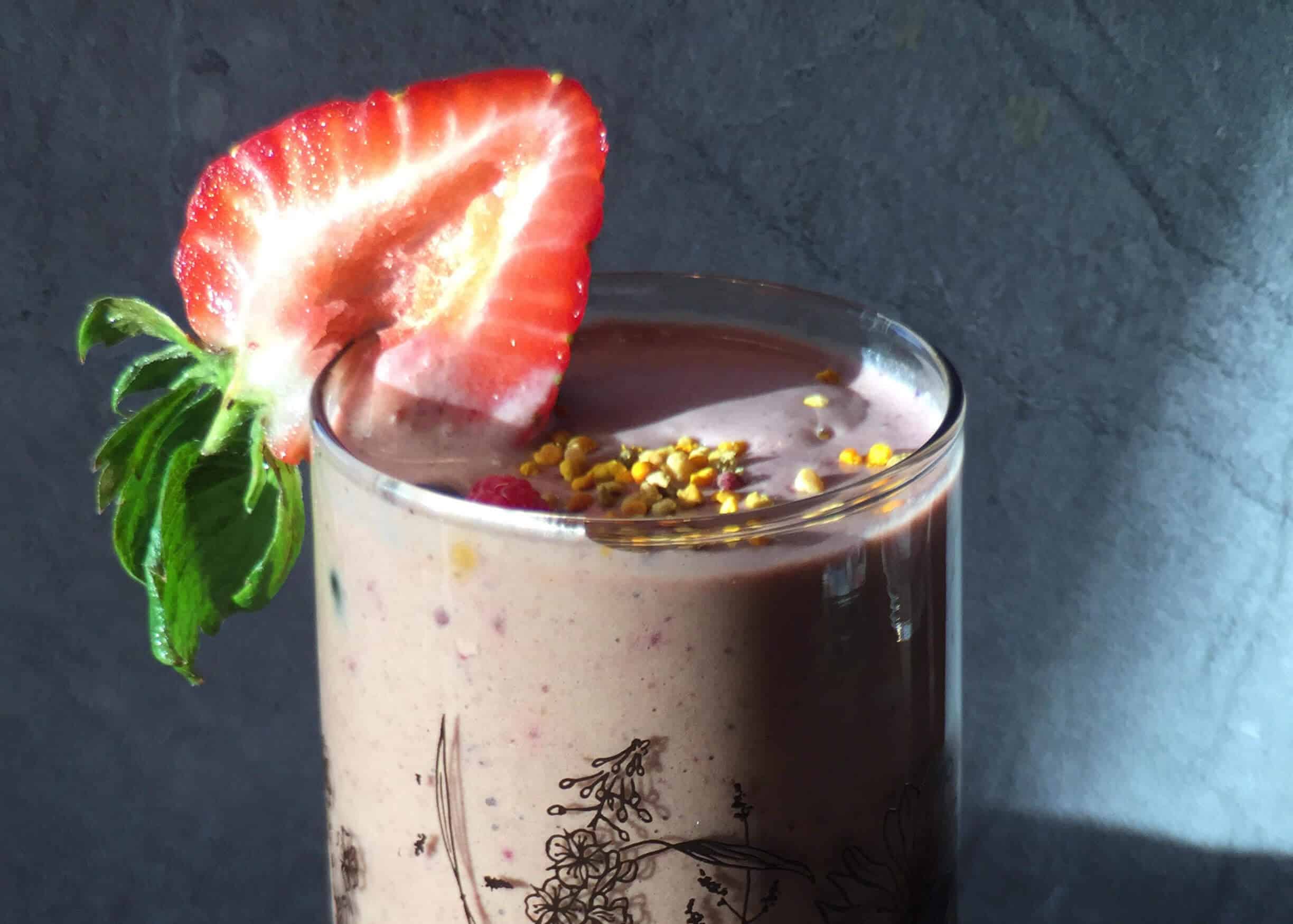 Berries are a great source of soluble fiber and vitamin C, and they can help balance blood sugar. They also contain antioxidants and flavonoids, which help boost their nutrient values!
Prep Time: 5 minutes
Serves: 1
Ingredients
1 cup frozen mixed berries
1/2 cup coconut milk
1/2 banana
1/4 cup fresh squeezed orange juice
1 scoop hydrolyzed beef protein, like Rootcology AI Paleo Protein
1 pinch of bee pollen (optional)
Directions
1. Combine the first five ingredients into a high-speed blender.
2. Blend for 30 seconds to 1 minute, until desired consistency is achieved.
3.  Garnish with bee pollen, if desired.
Nutritional Analysis per Serving: Protein (g) 30.25; Fat (g) 129.76; Carbs (g) 23.26; B12 (mcg) 0; Iron (mg) 2.68; Iodine (mcg) 0; Magnesium (mg) 65.96; Potassium (mg) 493.83; Selenium (mcg) 7.78; Sodium (mg) 194.55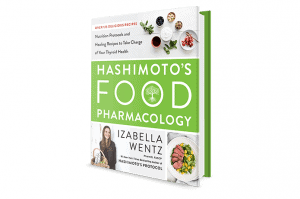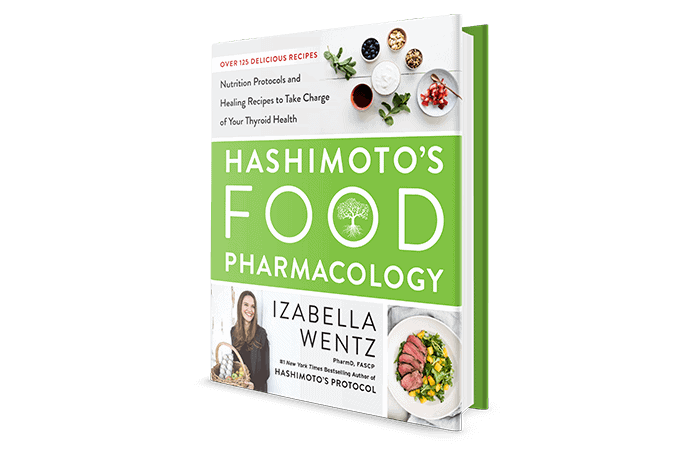 In my new cookbook, Hashimoto's Food Pharmacology: Nutrition Protocols and Healing Recipes to Take Charge of Your Thyroid Health, I share strategies for making diet changes an easy part of your life. My goal is for eating to be be fun and approachable, and I want to help take the stress out of cooking so that you can rest and truly heal. Order your copy here.
P.S. Many people with autoimmune conditions struggle to find a protein that's a fit for them. That's why I created Rootcology AI Paleo Protein – It's made with hydrolyzed beef protein which allows for easier absorption and translates to less gas and less bloating for you and me! 🙂 You can get yours here.