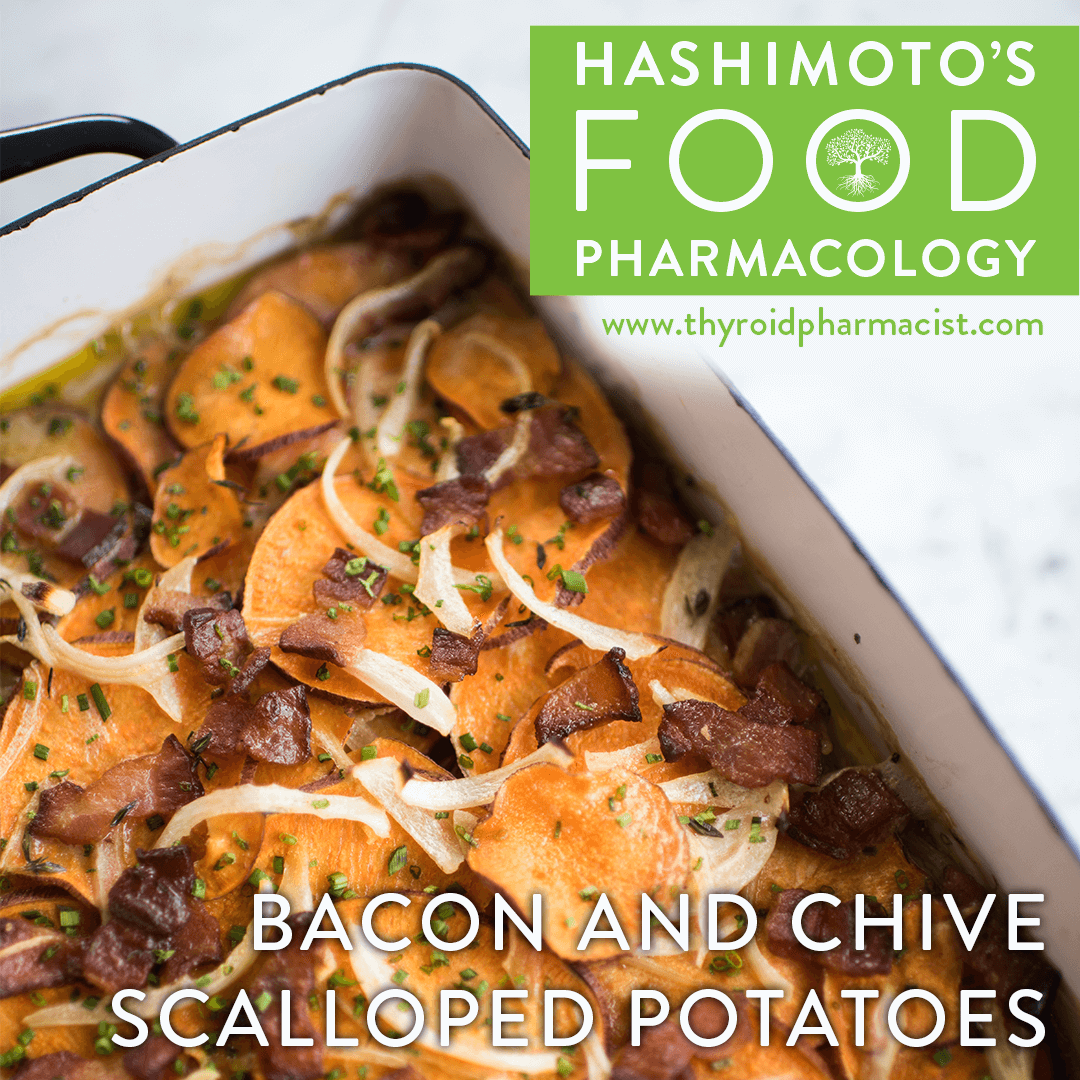 Nothing quite compares to the luscious aroma and tasty crunch of crispy bacon. Despite its reputation as an unhealthy food, bacon is actually packed with heart-benefiting omega-3 fatty acids and can be eaten in reasonable quantities. Choose a bacon that is free of nitrates and additives. Adding onions, chives, and coconut oil to the sweet potatoes and bacon produces a savory dish that is hard to resist.
Prep Time: 10 minutes
Cook Time: 35 minutes
Serves: 6
Ingredients
8 ounces bacon, chopped
2 large sweet potatoes, thinly sliced
½ small onion, halved and thinly sliced
2 tablespoons coconut oil, melted
Sea salt or pink Himalayan sea salt to taste
Black pepper to taste (if tolerated)
1 teaspoon minced fresh thyme
1 cup canned full-fat coconut milk
2 tablespoons chopped chives, for garnish
Directions
1. Preheat the oven to 375°F.
2. In a large skillet over medium heat, cook the bacon for 10 minutes until crispy.
3. Using a slotted spoon, transfer the bacon to a paper towel–lined plate. Cool slightly and chop.
4.  In a large bowl, mix the bacon with sweet potatoes, onion, coconut oil, salt, pepper, and thyme.
5. Pour the contents of the bowl into a 12 x 12-inch baking dish.
6. Pour coconut milk over the potato mixture.
7. Cover and bake for 25 minutes, or until the potatoes are tender.
8. Serve warm and garnish with chopped chives.
Nutritional Analysis per Serving: Protein (g) 6.57; Fat (g) 29.12; Carbs (g) 12.85; B12 (mcg) 0.19; Iron (mg) 1.16; Iodine (mcg) 0; Magnesium (mg) 32.44; Potassium (mg) 351.64; Selenium (mcg) 10.42; Sodium (mg) 345.68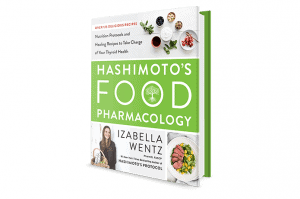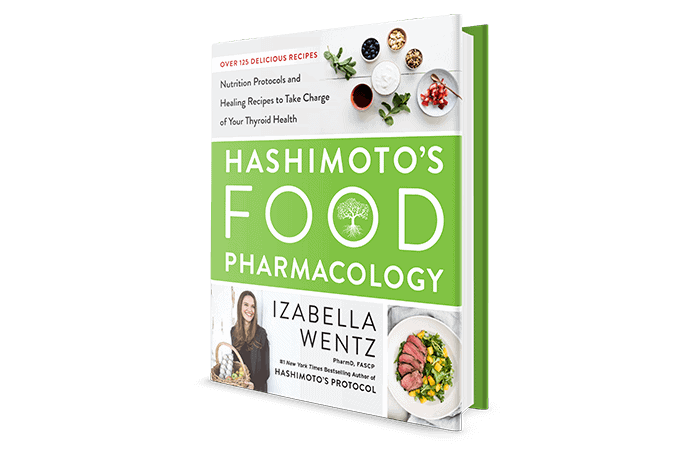 I created this cookbook, Hashimoto's Food Pharmacology: Nutrition Protocols and Healing Recipes to Take Charge of Your Thyroid Health, so that you will know exactly what foods to eat to help your body get well. This is more than just a cookbook—this is a nutrition guide that will show you how to get the most out of your diet though utilizing enzymes and targeted nutrients. Click here to order your copy today!