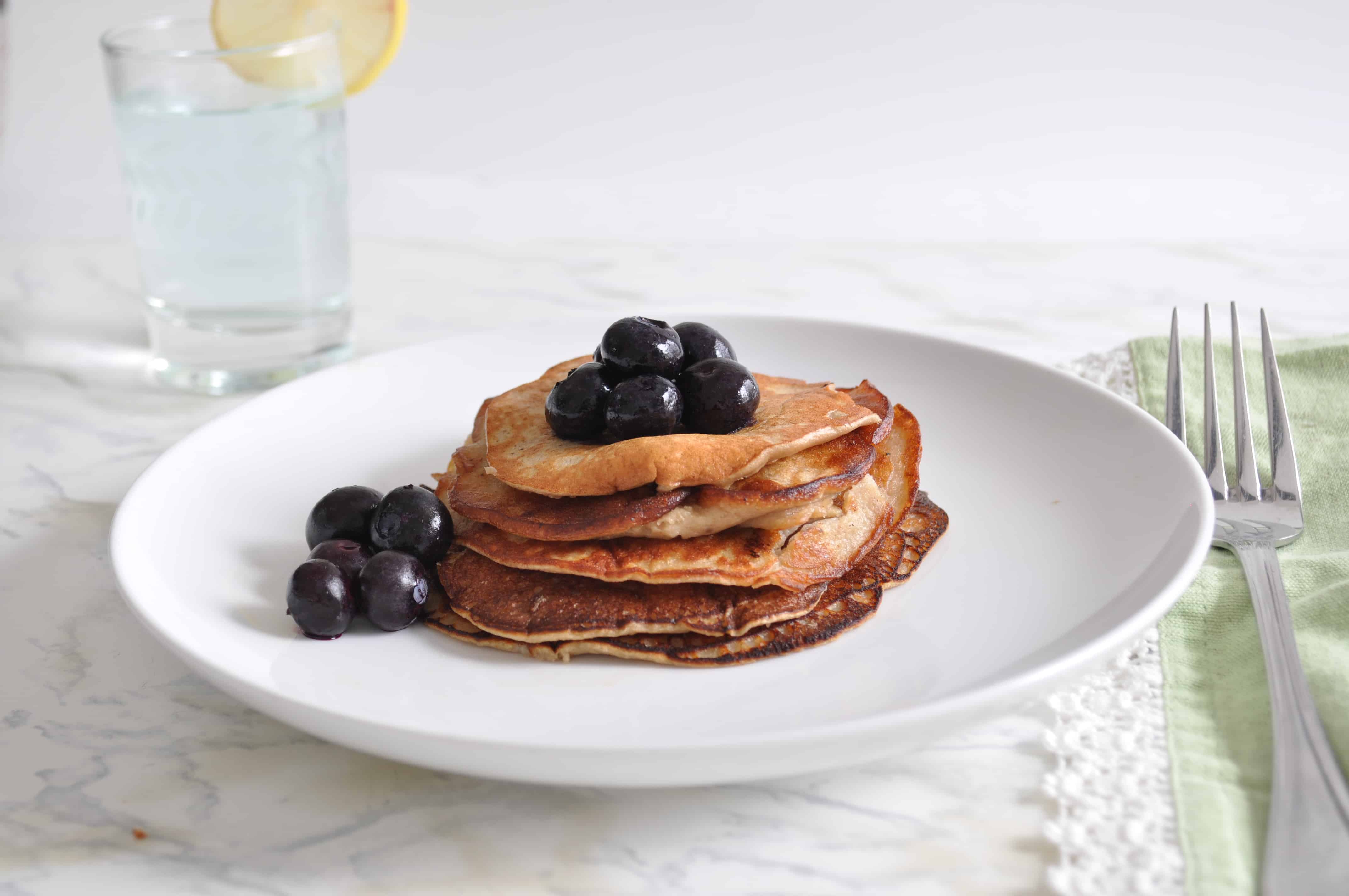 Gluten & Dairy free, gut loving banana pancakes – how does that sound as a fabulous start to your day? I've taken the basic banana and egg combo for these tasty pancakes and added some extra gut healing ingredients – like collagen! Bananas are also a great source of prebiotics to help feed your healthy gut bacteria. These pancakes don't even need added sugar or maple syrup – they're sweet enough with the banana!
Prep Time: 5 minutes
Cook Time: 5 minutes
Serves: 1
Ingredients
1 medium banana
1 large egg
2 tablespoons collagen powder (non-gelatinized)
½ teaspoon vanilla extract
⅛ teaspoon ground cinnamon
Sea salt, to taste
1 tablespoon extra virgin coconut oil (for frying)
½ cup berries, to garnish and to have on the side
Directions
1. In a high speed blender, add the bananas and eggs and blend until a batter consistency forms, about 30 seconds – 1 minute.
2. Add the collagen powder and sea salt, and blend for another 10 seconds to combine.
3. In a cast iron pan, or other non-toxic pan, turn the heat to medium high and add the coconut oil.
4. When oil is melted,  add the desired amount of pancake batter in batches (about 3 inches in diameter) and cook for about 2-3 minutes, or until you see bubbles around the edges of the pancake*.
5. Carefully flip to the other side and cook an additional 1-2 minutes.
6. Place stacked on a plate, and garnish with berries.
*Note: For more even cooking and less mess, cover the pan with a lid during the cooking process (checking often), and flip once bubbles form around the edges.
Nutritional Analysis per Serving: Protein (g) 19.49; Fat (g) 19.15; Carbs (g) 42.39; B12 (mcg) 0; Iron (mg) 1.62; Iodine (mcg) 27; Magnesium (mg) 53.82; Potassium (mg) 656.50; Selenium (mcg) 16.88; Sodium (mg) 678.33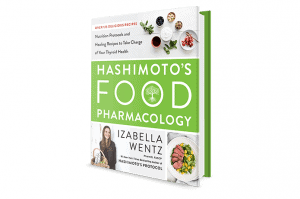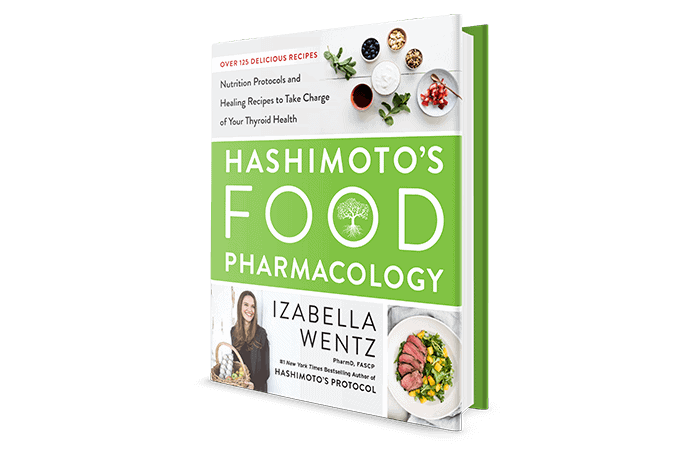 Enjoy this recipe? You will love my new cookbook, Hashimoto's Food Pharmacology: Nutrition Protocols and Healing Recipes to Take Charge of Your Thyroid Health, that's filled with nutritious protocols and over 125 healing recipes to help you reclaim your health. Order your copy today.