Barszcz is a traditional Polish soup made from beets. Beets are a rich source of betaine, a compound that supports detoxification, methylation, and digestion. This recipe has been adapted from my mom's world-famous Barszcz recipe. She prepares the traditional soup by peeling and chopping all of the root vegetables, but I lightly chop the onion, throw the root veggies in whole, and purée the soup in a high-powered blender. The puréed version is less time consuming and easier to digest, while the chopped version offers a variety of tastes and textures with each bite! In Poland, this soup is often served with a peeled boiled egg or a dollop of sour cream (you can use coconut cream for a similar effect).

Prep Time: 1 hour
Cook Time: 40 minutes
Serves: 8
Ingredients
6 cups bone broth
2 cups chopped red beets, or 3 medium whole beets
1 cup chopped sweet potatoes, or 1 medium whole sweet potato
1 cup chopped carrots, or 5 medium whole carrots
1 cup chopped parsnips, or 5 medium whole parsnips
1 medium onion, chopped
3 allspice berries (if tolerated)
2 bay leaves
½ teaspoon garlic powder
1 tablespoon lemon juice or apple cider vinegar
Sea salt or pink Himalayan sea salt to taste
Black pepper to taste (if tolerated)
1 tablespoon lemon juice or apple cider vinegar, or to taste
Directions
1. Place the bone broth, beets, sweet potatoes, carrots, parsnips, onion, bay leaves, and garlic powder in a large stockpot and bring to a boil.
2. Reduce the heat to a simmer and add 1 tablespoon of lemon juice or apple cider vinegar. The lemon juice will bring out the beautiful red color of the beets.
3. Simmer for 40 minutes until all of the vegetables are cooked through.
4. If you did not chop your veggies, you can now mash them with a potato masher or put them in a high-powered blender to create a puréed soup. (When blending hot liquids, make sure the top of the blender is vented to let the steam escape.)
5. Season with salt, pepper, and lemon juice or apple cider vinegar to taste.
Nutritional Analysis per Serving: Protein (g) 3.64; Fat (g) 0.19; Carbs (g) 15.76; B12 (mcg) 0; Iron (mg) 0.82; Iodine (mcg) 0; Magnesium (mg) 25.66; Potassium (mg) 378.57; Selenium (mcg) 0.87; Sodium (mg) 151.53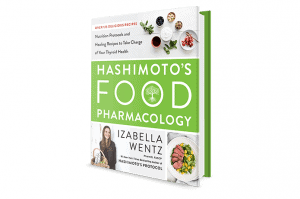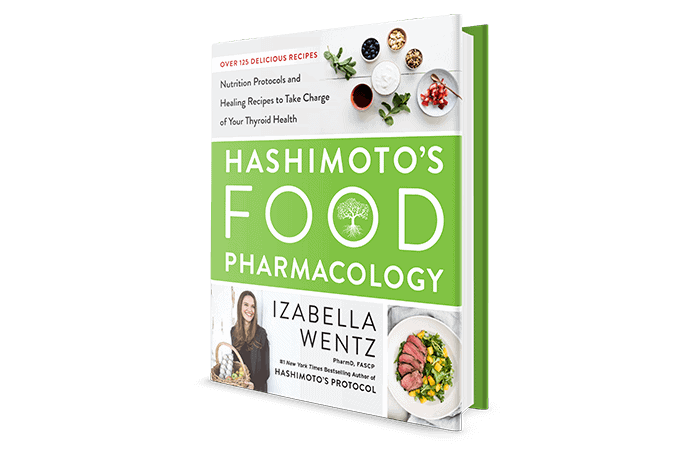 Want more recipes like this one? You will love my new cookbook, Hashimoto's Food Pharmacology: Nutrition Protocols and Healing Recipes to Take Charge of Your Thyroid Health, that's filled with nutritious protocols and over 125 healing recipes to help you reclaim your health. Order your copy today.