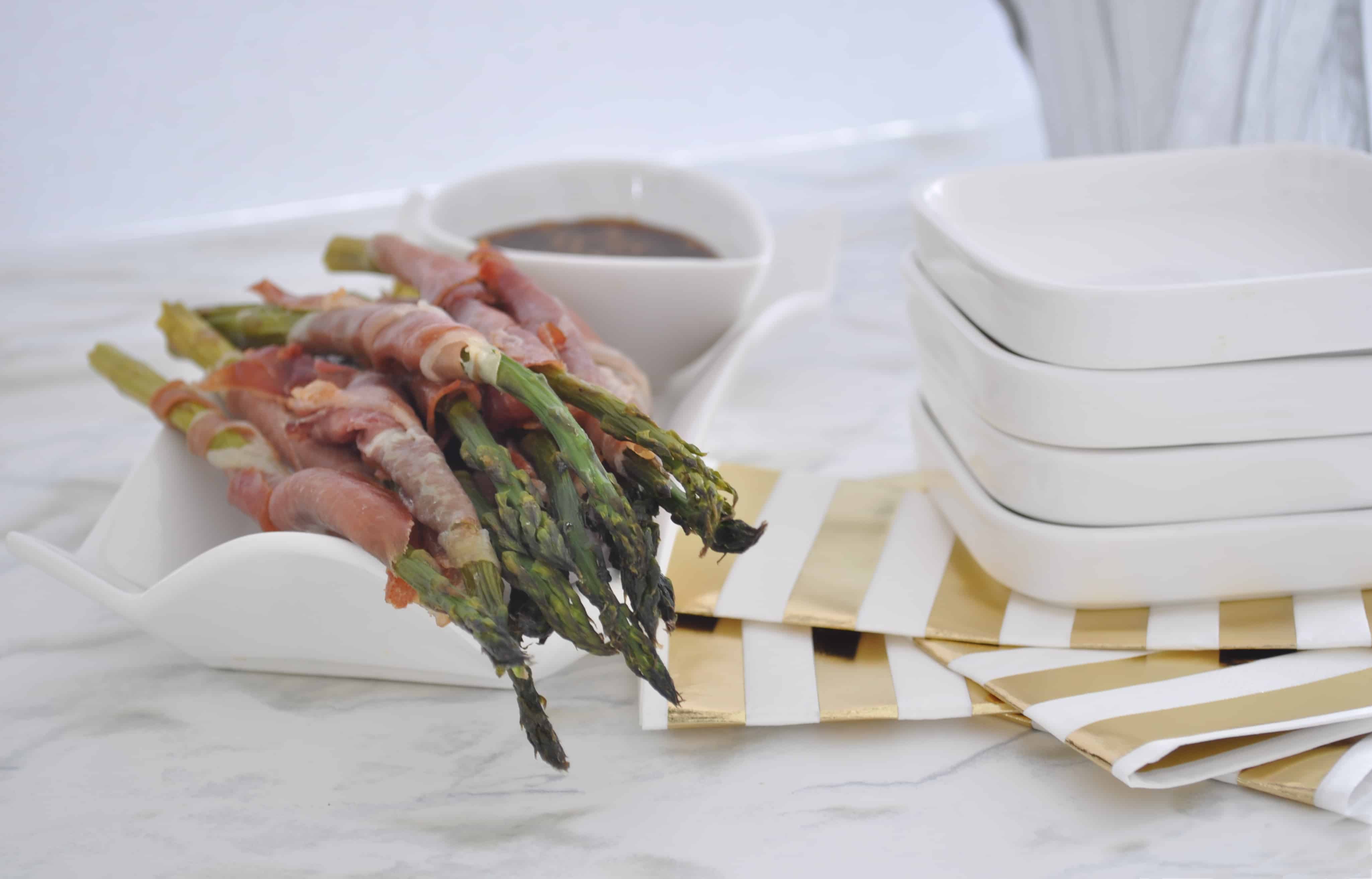 The flavors of salty prosciutto, mild asparagus and a sweet-salty asian dipping sauce go so well together! This appetizer is great for fancy parties, and bonus – it comes together quite quickly! The prosciutto wrapped asparagus can be made ahead of time, as well as the sauce, and then when ready, they can be baked and served.
Prep Time: 15 minutes
Cook Time: 10 minutes
Serves: 8
Ingredients
1 bunch asparagus, ends trimmed and lightly steamed
1/2 pound thinly sliced prosciutto
Sea salt/pink Himalayan to taste
Black pepper to taste (if tolerated)
1 tablespoon lemon juice
1/4 cup coconut aminos
1 clove garlic, minced
2 teaspoons honey
1 tablespoon grated ginger
Directions
1. Preheat oven to 375 degrees F.
2. Wrap each stalk of asparagus with prosciutto and place on a large baking sheet.  
3. Place in the oven and bake for 5 minutes on each side, until edges of asparagus are brown.
4. Meanwhile, in a medium bowl, whisk together the remaining sauce ingredients to serve with the asparagus.
Nutritional Analysis per Serving: Protein (g) 5.36; Fat (g) 1.32; Carbs (g) 4.25; B12 (mcg) 0.125; Iron (mg) 0.7; Iodine (mcg) 0; Magnesium (mg) 12.16; Potassium (mg) 207.66; Selenium (mcg) 7.19; Sodium (mg) 525.21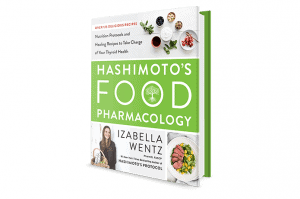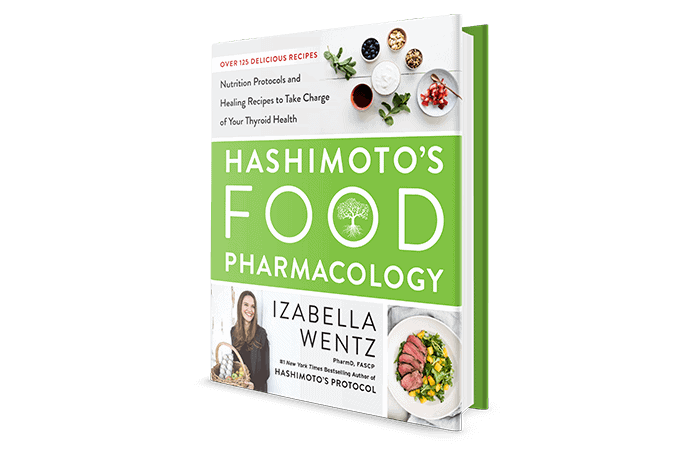 Are food sensitivities holding you back? In my new cookbook, Hashimoto's Food Pharmacology: Nutrition Protocols and Healing Recipes to Take Charge of Your Thyroid Health, I share my nerdy knowledge and delicious thyroid friendly recipes that will help you heal with nutrition. Join me and let's start cooking! Click to order your copy now.