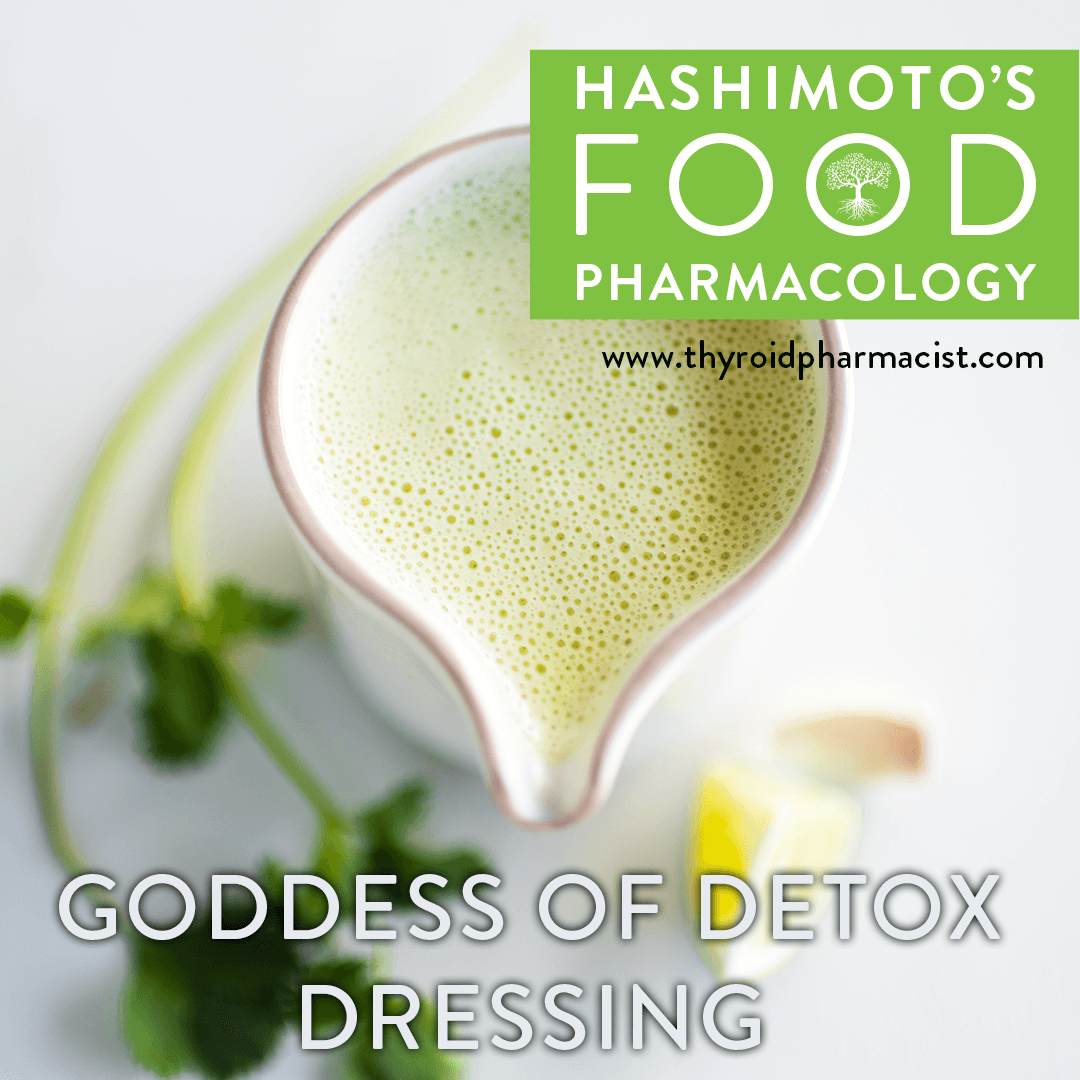 Goddess of Detox Dressing contains plenty of health-promoting ingredients, including probiotic-rich coconut yogurt, digestion-supporting apple cider vinegar, and detoxifying cilantro! You can use it on salads in place of creamy dressings.
Prep Time: 10 minutes
Serves: 4
Ingredients
1 cup loosely packed cilantro, stems removed
½ cup plain coconut yogurt
¼ cup olive oil
2 tablespoons apple cider vinegar
1 medium clove garlic
Juice of 1 lime
Pinch of sea salt or pink Himalayan sea salt
Directions
1. Place all ingredients in a high-powered blender and mix until a creamy consistency is formed.
2. Refrigerate until ready to serve.
Nutritional Analysis per Serving: Protein (g) 0.6; Fat (g) 14.41; Carbs (g) 3.19; B12 (mcg) 0.26; Iron (mg) 0.3; Iodine (mcg) 0; Magnesium (mg) 16.99; Potassium (mg) 35.08; Selenium (mcg) 0.15; Sodium (mg) 101.17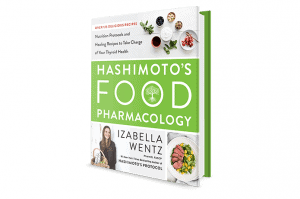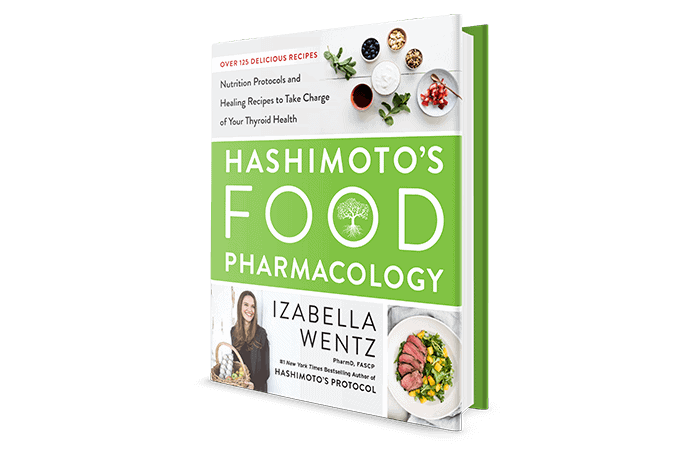 My new cookbook, Hashimoto's Food Pharmacology: Nutrition Protocols and Healing Recipes to Take Charge of Your Thyroid Health, is very special to me. I poured my heart into creating a nutrient guide that will help others find freedom, and I am so excited for you to have it in your own kitchen. These easy to prepare, hassle-free recipes will soothe and nourish your body so that it can rest and begin to truly heal. This cookbook is very different from others because the first few chapters teach you how to support yourself through optimal diet, digestive enzymes, and proper nutrients. Order your copy now.