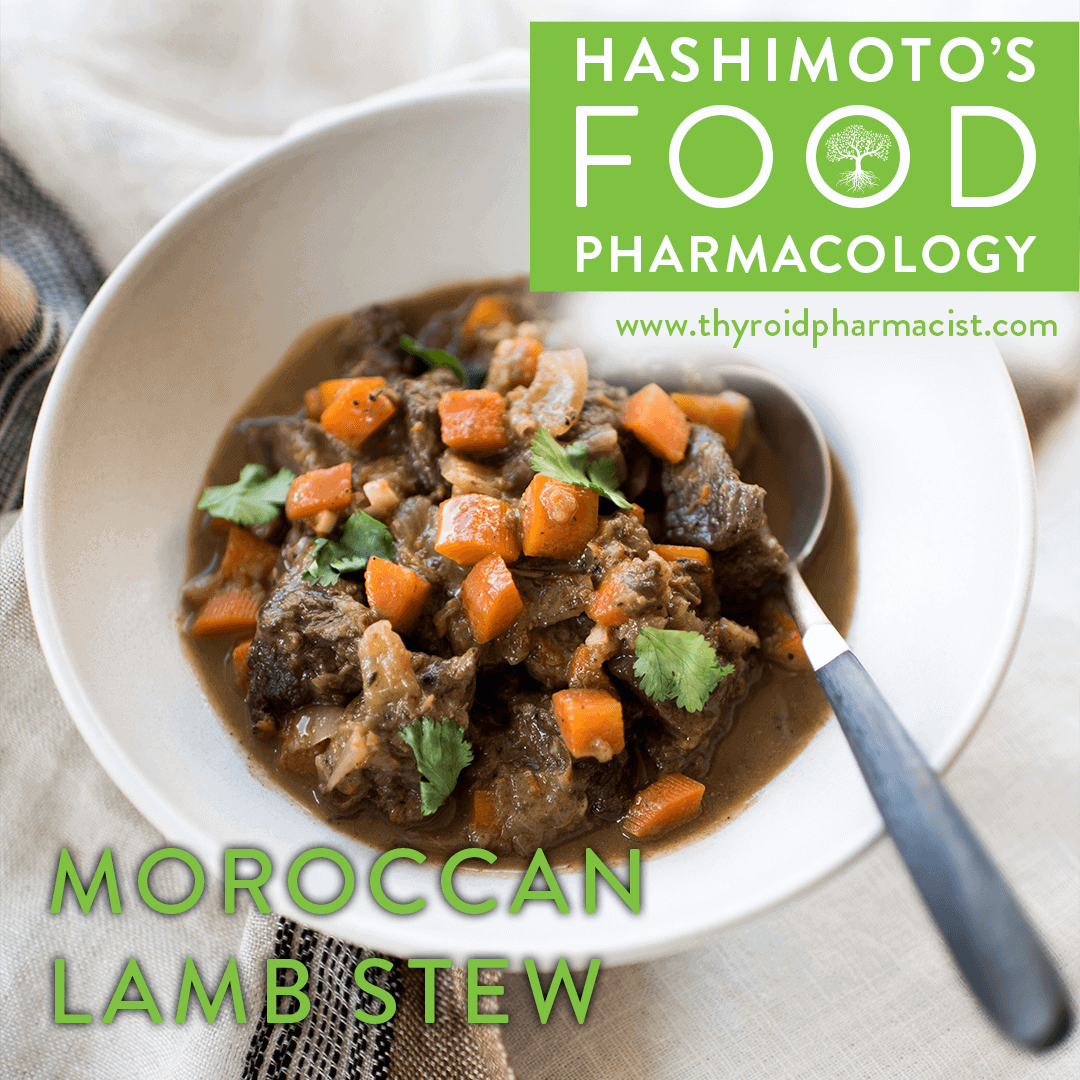 This fragrant Moroccan Lamb Stew is perfect on a cold day—or on any day when you're in need of a boost of flavor. As an added bonus, the cinnamon aids in balancing blood sugar. Garnish with cilantro to add a little detox to your day!
Prep Time: 20 minutes
Cook Time: 1¾ hours
Serves: 4
Ingredients
2 pounds lamb stew meat, cut into 1-inch cubes
Sea salt or pink Himalayan sea salt to taste
Black pepper to taste (if tolerated)
½ teaspoon ground cinnamon
2 tablespoons coconut oil
1 small onion, chopped
4 cloves garlic, minced
1 (2-inch) piece fresh ginger, peeled and minced
2 tablespoons chopped fresh rosemary
1 tablespoon apple cider vinegar
½ cup bone broth
½ cup water
2 small oranges, zested and juiced
4 cups chopped carrots
2 tablespoons minced dates
½ cup chopped fresh cilantro, for garnish (optional)
Directions
1. In a medium sized bowl, season the meat evenly with the salt, pepper, and cinnamon.
2. In a large cooking pot on medium, heat the coconut oil and brown the meat, 2 to 3 minutes per side.
3. Add the onion and cook for 3 minutes, or until it begins to brown slightly.
4.  Add the garlic, ginger, and rosemary and cook until fragrant, another couple of minutes.
5.  Add the apple cider vinegar, bone broth, water, orange zest and juice, carrots, and dates and bring to a boil.
6.  Reduce the heat to medium-low, cover, and cook for about 1½ hours, or until the lamb reaches the desired tenderness.
7.  Serve warm, garnished with cilantro.
Nutritional Analysis per Serving: Protein (g) 47.48; Fat (g) 33; Carbs (g) 23.31; B12 (mcg) 4.54; Iron (mg) 3.69; Iodine (mcg) 18; Magnesium (mg) 74.48; Potassium (mg) 1295.33; Selenium (mcg) 5.56; Sodium (mg) 694.43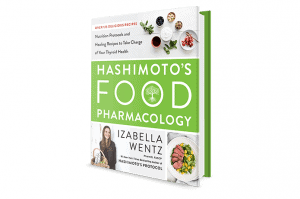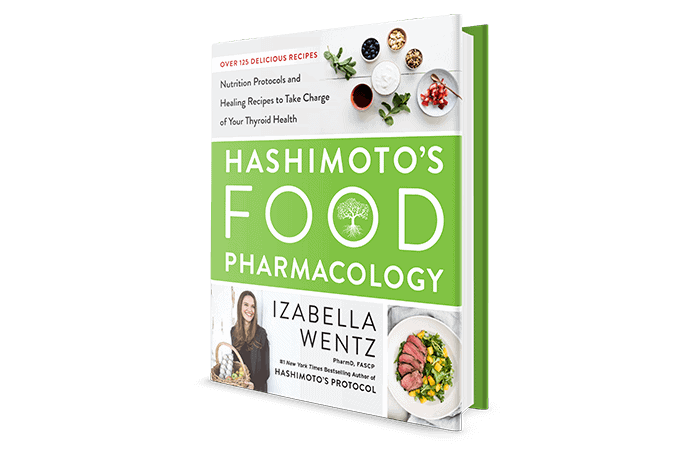 I am so excited to share my new cookbook, Hashimoto's Food Pharmacology: Nutrition Protocols and Healing Recipes to Take Charge of Your Thyroid Health, with you. I wrote this book to equip people with Hashimoto's and autoimmune conditions with real food solutions to get better. This is for the non-chefs and non-nutritionists who want to take back control of their health. Order your copy here.