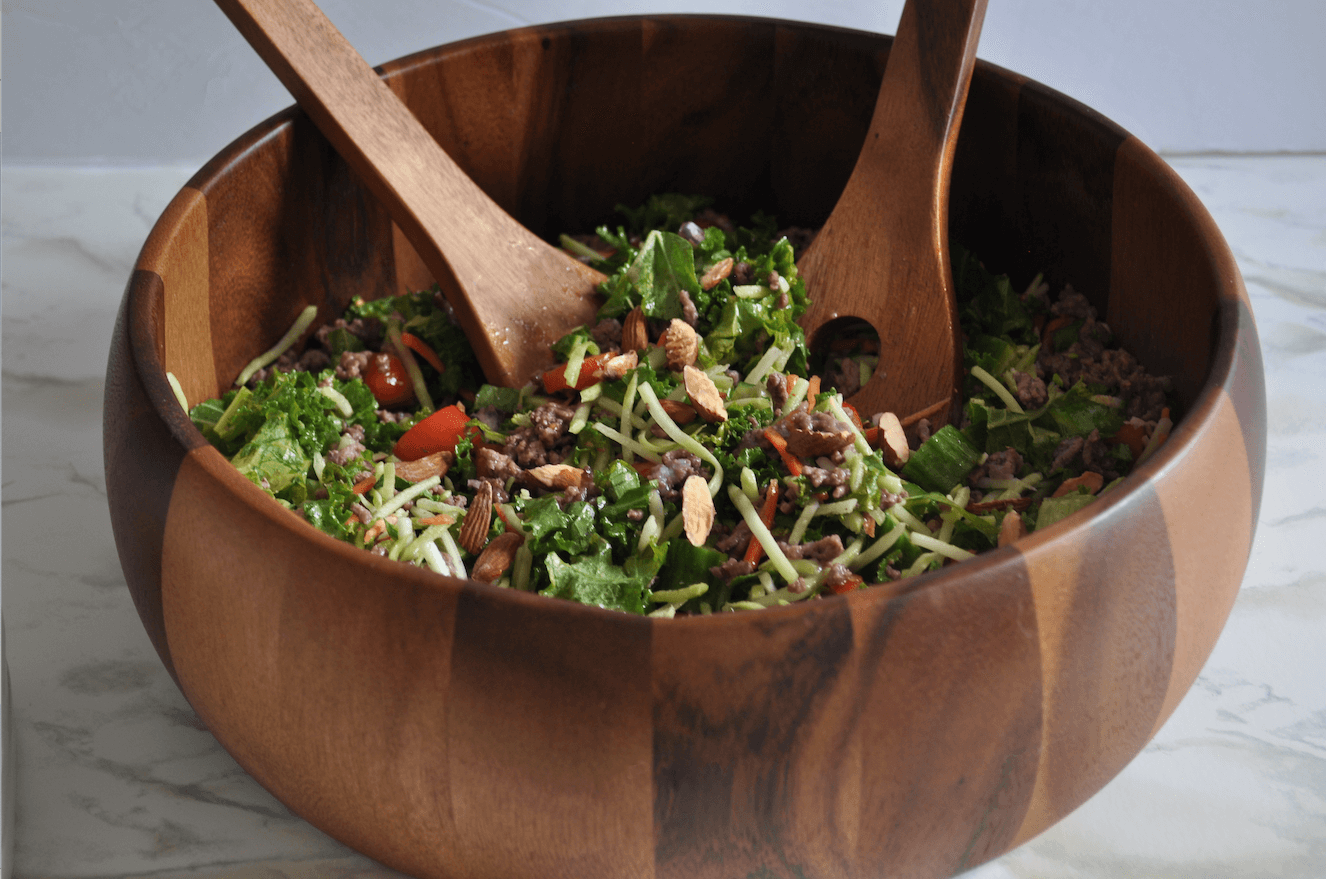 Sometimes a fresh salad is just what we need for a light and healthy dinner. In this recipe, I blend broccoli slaw, as well as some extra kale, cucumbers and tomatoes for a good dose of vitamins, minerals and fiber! The lemon juice is also a great addition to make this dish bright, as well as support liver health.
Prep time: 5 minutes
Serves: 4
Ingredients
½ pound cooked ground beef
Sea salt/pink Himalayan salt to taste
Pepper to taste (if tolerated)
2 cups broccoli slaw
2 cups chopped kale
½ cup diced cucumber
½ cup cherry tomatoes, sliced
½ cup chopped almonds
¼ cup extra virgin olive oil
4 tablespoons fresh lemon juice
1 tablespoons apple cider vinegar
1 clove garlic, minced
Directions
1. In a large bowl, mix the first 8 ingredients (beef through almonds).
2. In a small bowl, whisk the remaining ingredients and pour over the salad.
3. Toss and serve.
Nutritional Analysis per Serving: Protein (g) 18.67; Fat (g) 27.91; Carbs (g) 11.25; B12 (mcg) 1.55; Iron (mg) 2.96; Iodine (mcg) 0; Magnesium (mg) 66.93; Potassium (mg) 642.35; Selenium (mcg) 12.88; Sodium (mg) 217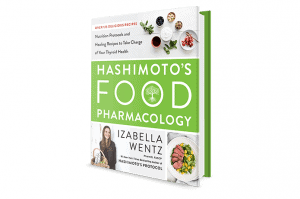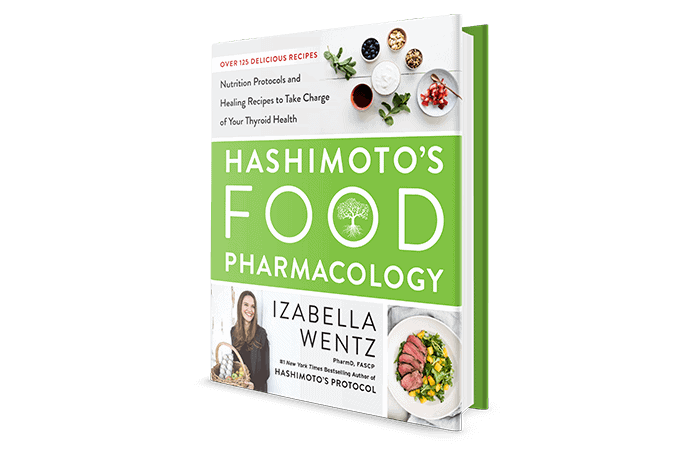 Food can be a powerful ally. In the same way that we use pharmaceuticals, we can use food as our medicine. Nourishing your body through food pharmacology is one of the fastest ways to tell your body it is safe and can start healing. Click here to order your copy of my new cookbook, Hashimoto's Food Pharmacology: Nutrition Protocols and Healing Recipes to Take Charge of Your Thyroid Health, today and please share with all the ones you love!