Whether You Are Overweight or Underweight
Many people with Hashimoto's struggle with their weight. Most people with Hashimoto's have a hard time keeping it off and continue to put on weight, despite the same diet/exercise routines they had for years.
This is because our thyroid gland controls our metabolism and even a slight deficiency in thyroid hormones can slow down our metabolism.
Most doctors will tell thyroid patients that they just need to eat less and exercise more. However, this advice can be quite detrimental, and put the person's body into a deeper fat storing mode! So, please, be sure to educate yourself with knowledge on how to optimize your weight before restricting your calories and slaving away on the treadmill!!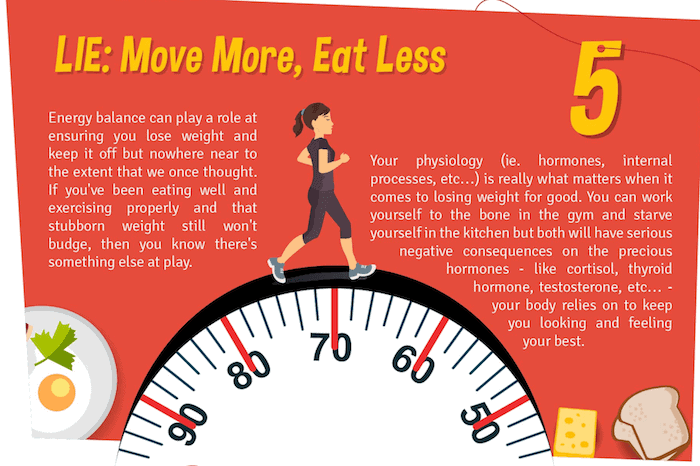 But some people with Hashimoto's have the opposite problem; they experience weight loss, or they can't seem to keep their weight on.
While most people with Hashimoto's will experience weight gain, every time I write a post on how to lose weight, I get numerous questions from readers that ask: "How do I gain weight with Hashimoto's?? All of the autoimmune dietings has me losing too much weight!"
How Do I Gain Weight with Hashimoto's??
And so I don't want to leave you guys hanging. I don't think anyone is coming out with a "How to Gain Weight Summit" anytime soon, and I want to make sure that all of my readers with Hashimoto's know- you're not alone, no matter what symptoms you're experiencing, there are solutions for you!
I struggled with both, being overweight (before getting diagnosed), and being underweight (after starting some autoimmune diets, before uncovering additional triggers).
At one point in my life, I was almost 20 lbs overweight (it doesn't sound like a lot, but it was noticeable on a 5'3 petite woman. Even my sweatpants became too tight, and I didn't feel like myself!)
Then I swung to the other extreme, weighing around 90 lbs and looking gaunt, with all of my clothes hanging off of me. I stopped wearing high heels because I thought I looked like one long stick figure. People began to whisper about my "anorexia."
While anorexia is a very real and serious condition, it's hardly the cause of being underweight in most cases of chronic illness. You see, when a person goes on a real food diet, this unmasks something we don't often see in modern days with our modern diet (due to the bulking effects of grains and hormones in dairy) – malabsorption and poor nutrient assimilation. These conditions will lead to a person becoming underweight.
Let's Explore Some of the Root Causes and Solutions:
Food sensitivities cause inflammation in the gut, leading to a reduced absorption of food and nutrients, leading to a reduced extraction of nutrients and calories
Eating a nutrient dense diet that restricts some of the common reactive foods can be more filling, compared to a diet of simple carbohydrates, and may result in the person not getting adequate calories
Gut infections, often the underlying root causes of autoimmunity, may lead to poor assimilation and absorption of foods, as well as leave us with a poor appetite.
An impaired cortisol production (advanced adrenal fatigue), can also lead to an inability to hold onto weight.
9 Solutions to Try
Get a calorie counting app like Myfitnesspal on your phone, to help you keep track of your daily calories. Eating real food can be more filling than eating simple carbohydrates, and you may not be getting enough calories. Use the app to figure out your target weight and the number of calories per day you need to get there.
Supplement after dinner with The Root Cause Building Smoothie: 1 avocado (300 calories), 1 cup coconut milk (150 calories), 1 banana (100 calories), 2 egg yolks (100 calories, if tolerated), 1 scoop of protein of beef/pea protein (60 calories) – You can also add cooked sweet potatoes if you need more carbs. [For more recipes and real food meal plans, check out my Root Cause Recipes]
Get tested for gut infections. Gut infections can prevent the digestion and assimilation of foods, leaving you underweight and malnourished. Even if you've come out negative on a previous test, it's always best to do two tests to reduce the rate of false negatives. My favorite gut infection tests are GI-MAP, GI Effects (Genova), and Comprehensive Stool Analysis by Great Plains Laboratory. You can order these tests through your doctor or through the links above. For more information on gut health, download my free Gut Problems Guide below!
Get your adrenals tested with an Adrenal Saliva test, like the Adrenal Stress Profile test by ZRT. In some, stressed adrenals may lead to poor absorption of foods. You can order this test through your doctor, or you can order it yourself.
Be sure that you are not over medicated. Hyperthyroidism, whether due to Graves disease or excess thyroid hormone can lead to unwanted weight loss.
Ok, one more, work on reducing your antibodies with a selenium supplement. A high titer of thyroid antibodies can lead to excess thyroid hormone levels in the blood. Here's a post on selenium and Hashimoto's for your reference.
Stress reduction, when we're stressed, we don't digest. Here are some of my favorite tips for stress reduction, from a post I wrote about the adrenals and thyroid.
Add coconut oil in your beverages, and this good fat can add extra calories into your day. Make sure the beverage isn't too hot, though, you can burn your tongue that way #thingsilearnedthehardway
Avoid caffeine; it can make you less hungry and stress out your adrenals. When adrenals are very depleted, this can lead to an inability to hold on to weight.
I hope that you found these tips helpful for gaining weight. If you are looking for more information on losing weight, be sure to check out my article How to Lose Weight with Hashimoto's.
P.S. Be sure to sign up to my email list to get a free book chapter, recipes, Thyroid Diet start guide and notifications about upcoming events and my weekly newsletter.