Opti­­mi­­zing your health starts with food.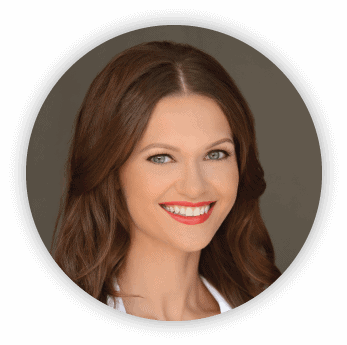 Hi,
I'm Dr. Izabella Wentz, PharmD.
I'm a Hashimoto's patient, pharmacist and author of the NY Times Bestselling Patient Guide, Hashimoto's Thyroiditis, the #1 NY Times Bestseller, Hashimoto's Protocol, and the Hashimoto's Food Pharmacology cookbook. After my initial diagnosis in 2009, I was surprised by the lack of knowledge about lifestyle interventions for autoimmune conditions. Over the last several years, I've been researching the most innovative treatments and put my own autoimmune condition into remission.
Optimizing my diet radically changed my life. Within three days of removing reactive foods, my acid reflux, chronic cough, bloating and irritable bowel syndrome disappeared. Pain and fatigue subsided within a few weeks, and further tweaking helped clear my skin, grow back my hair and reduce the autoimmune attack on my thyroid gland.
Like many people with autoimmune disease, I suffered from debilitating fatigue, hair loss, stomach pain, coldness, brain fog, acid reflux, and a countless list of other symptoms until I took charge of my own health. Optimizing our health starts with the food we eat. I hope The Root Cause Recipes not only inspire you, but empower you to take charge of your health and feel better.
Have you tried every diet and nothing works?
Our fast-paced, 21st-century lifestyles often make us feel like it's a no-brainer to grab a sub or microwave dinner on the go. We think it affords us more time, but does it really? Unfortunately, our diets are stealing our health and instead of having more of that time we always dream about, we feel terrible, are too tired to engage, and many of us suffer from autoimmune conditions.
Or maybe you're trying to eat healthy and instead of feeling better, you keep losing foods and gaining weight. What gives? You know there has to be a solution here, but what is it? If this is you, I know how you feel, and it's utterly frustrating.
Through my own health journey and six and a half years of research, I've found that optimizing nutrition makes a huge difference in how we feel and interact. Sure, everyone has different root causes, but one root cause that I see in every autoimmune patient is DIET.
It's pretty wild, but whether you have Hashimoto's (hypothyroidism), Graves' disease (hyperthyroidism), irritable bowel syndrome (IBS), celiac disease, fibromyalgia, or one of the countless other autoimmune conditions, optimizing your health starts with food.
Whether this sounds too good to be true or feels entirely daunting, I want to share with you helpful and proven meal plans that help you take charge of your health and take back your life.
I invite you to discover which foods nourish you and which foods cause harm. It's the single most important thing you can do for your health. But I get it; life is busy. When you're already feeling the fatigue, finding time to plan, prep and cook for yourself and your family, feels like a full-time job! Add in work and other activities, and it's downright overwhelming. Believe me; I've walked in your shoes, and I know how you feel, which is why I've created The Root Cause Recipes.
I want to make it easy for you, so I've created weekly meal plans that come with specific directions for easy to make and healthy recipes, plus shopping lists for each week. The Root Cause recipes arrive to you in downloadable and printable eBooks, and eliminate the hassle of finding what's best to eat. It's time to start optimizing your health and remove the stress from clean eating.
What's the difference between the Paleo diet and the Autoimmune Paleo diet?
That's a great question. They sound alike and have similar characteristics, and while The Paleo diet has helped people feel better and even eliminate thyroid antibodies, it's sometimes it's not the best option for everyone. The traditional diet eliminates grains and processed foods and really hones in on nutrient dense foods like meats, veggies, nuts, seeds, eggs, and sometimes dairy.
However, not everyone sees the best results with The Paleo diet because people often have food sensitivities that add to immune system dysfunction. Hashimoto's patients are particularly sensitive to foods like gluten, dairy, soy and eggs so this diet does more harm than good.
The Autoimmune Paleo diet (AIP) digs past the traditional Paleo diet and people with Hashimoto's often see great results. I'll be honest, it's hard to implement, but it's worth it. My hope is that my Root Cause Recipes will provide an easy-to-navigate roadmap so that you can thrive in this lifestyle of eating clean and getting better.
Here's a quick breakdown of the foods included in each meal plan. If you already know the foods you're sensitive towards, choose the plan that fits your lifestyle. If you're not sure, or you're interested in both, order the bundle (and save $17 + enjoy fantastic bonuses) and see which one works for you.

ROOT CAUSE PALEO
FOODS INCLUDED
All meats
All vegetables
All fruit
Eggs
Nuts
Seeds
Nightshades (except cayenne pepper)
Root Cause Paleo Protein smoothies (beef protein)
Root Cause Pea Protein smoothies (pea protein)
FOODS AVOIDED
Dairy
Grains
Legumes (except green beans and pea protein)
Sugar
Seaweed

ROOT CAUSE
AUTOIMMUNE
FOODS INClUDED
Most organic vegetables
Fermented foods
Most organic meats
Low-glycemic organic fruits
Coconut and Brown shirataki yam noodles
Nightshade-free herbs and spices
Root Cause AI Protein smoothies (beef protein)
FOODS AVOIDED
Dairy
Eggs
Grains
Legumes
Nightshades
Nuts
Seeds
Sugar
Seaweed
"You've come to right place. Through my Root Cause Recipes, you'll discover which foods help and which foods harm you."
Here's How Root Cause Recipes Works
You'll receive downloadable eBooks with the plan or plans you choose. The weekly meal plans arrive complete with shopping lists, so you don't waste time or money circling the grocery store.
You'll receive 10 Paleo plans or 10 AIP plans (or both if you choose to bundle, save money and want the amazing bonuses!) These plans allow you to ease into a new eating lifestyle so that food doesn't own you and you're able to have both time and energy to enjoy life.
And don't forget, The Root Cause Paleo plan includes 200+ unique recipes! When you get started on this meal plan, you'll receive:
6 weeks of Paleo meal plans that nourish you inside and out
2 weeks of low FODMAP Paleo meal plans that are easy to fix and super tasty
2 Weeks of Anti-Candida Paleo meal plans that help support and heal the gut
200+ unique and delicious recipes
Easy prep recipes with yummy results
Breakfast, lunch, dinner and snack recipes for each day
Meal plans and shopping lists to simplify your life (take the stress out of meal planning once and for all!)
A total value of over $100!
---
The Root Cause Autoimmune Paleo plan includes incredible recipes and ideas to make your life easier. Here's what the AIP plan includes:
6 weeks of Autoimmune Paleo meal plans that heal the hurting gut
2 weeks of low FODMAP Autoimmune Paleo meal plans that'll strengthen you from within
2 Weeks of Anti-Candida Autoimmune Paleo meal plans to support and fortify your body
200+ unique and delicious recipes
Breakfast, lunch, dinner and snack recipes for each day that are quick and easy
Meal plans and shopping lists to remove stress surrounding food so you can relax and enjoy life!
A total value of over $100!
---
If you're interested in both plans, we're talking a value of over $200 for just $37! You'll receive scrumptious meal plans + amazing bonuses (Best Deal):
500+ recipes from the Root Cause Paleo and AIP diets to alleviate stress surrounding meal planning.
Thyroid Bundle Cookbook- It's full of ways to save time and energy.
Hacking Diet Guide- You'll love these tips and tricks that are helpful, useful and fun!
Blood Sugar Assessment- Find out where your sugar levels stand (and get those adrenals working properly!)
Dietary Trigger Assessment- Discover potential triggers that could be life changing.
Video #1: Paleo Nut Free/Grain Free Pizza Cooking Video that'll have you craving this special treat.
Video #2: Top Hashimoto's Food Myths Explained- I debunk the myths behind the madness and try to ease some of the mystery surrounding autoimmune conditions.
Video #3: Healing Hashimoto's Beyond Diet- There's healing beyond the diet, so I'll share useful tools for your healing process
Video #4: Hacking the Kitchen and Cooking- This is a video you can't afford to miss. It's time to start enjoying food.
A total value of over $200!
---
What Others Have to Say About Root Cause Recipes
I was diagnosed with Hashimoto's almost 2 years ago. I was totally disappointed with how doctors completely disregarded that my diet could be a major problem. So… I started researching my disease myself. I was VERY lucky to find you and the AIP diet!! After I followed it completely for about 8 weeks, I slowly introduced a few things and began to recognize my food sensitivities." -Jennifer B.
When I was first diagnosed with Hashimoto's, my antibodies were 1300. Eliminating gluten and dairy, and changing other elements of my diet, dropped my antibodies by nearly 1000 within months." -Irene K.
I was diagnosed with Hashimoto's about a month ago, and have been following the AIP diet for 2 weeks today. I am happy to report that for the first time in 30 years, I have had "normal" bowels for the past 11 days!!!!" -Jeanette F.
I immediately cut out gluten, which helped clear my tendonitis quickly. The joint pain cleared once I realized I needed to cut out dairy too. Fairly soon, I started to see the excess weight come off. The Root Cause Recipes and Liver Reset have meant a loss of 70 lbs excess weight." -Heather S.
When I was 38 years old, my significant other and I started a paleo diet. I was pregnant within a month and a half of this dietary change, after being told I was unable to conceive 16 years prior, at age 22… After a successful, uneventful pregnancy, I gave birth to a full term healthy bright beautiful baby. I am convinced my diet makes a huge difference in my fertility, among many other things." -Ryan Elaine W.
14-Day Guarantee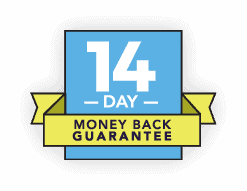 I really believe you'll love and benefit from The Root Cause Recipes, but I know they're not a fit for everyone. I have a 14-Day, no questions asked, money back guarantee if you're not completely satisfied. But I encourage you to give the meal plans a shot.
It could change your life like it did mine.
"Each meal is a new beginning, an opportunity to heal your body and change your life."
Frequently Asked Questions