Self-care is an important process of the Hashimoto's healing journey, and taking a little time for yourself to do little things you like is crucial. I encourage you to indulge in things that make you feel good and give you more energy and be mindful of things that make you feel worse and take away your energy.
Now and then I like to have little "spa" days to take care of my adrenals.  This past Friday I went to yoga, got a non-toxic facial, and spent a good hour soaking in Epsom Salts. I also spent some time browsing my favorite organic beauty products at Whole Foods! Little rituals like this make me feel rejuvenated and ready to take on the world.
Most of my clients and readers find that being in the sunshine, naps, relaxing and being around loved ones are things that make them feel better. On the other hand, being cold, stressed out, being around negative people and eating inflammatory foods makes people feel worse.
In some cases, it's easy to pinpoint the things that are making us feel worse, in other cases, it may be more difficult to figure out what's sabotaging our health.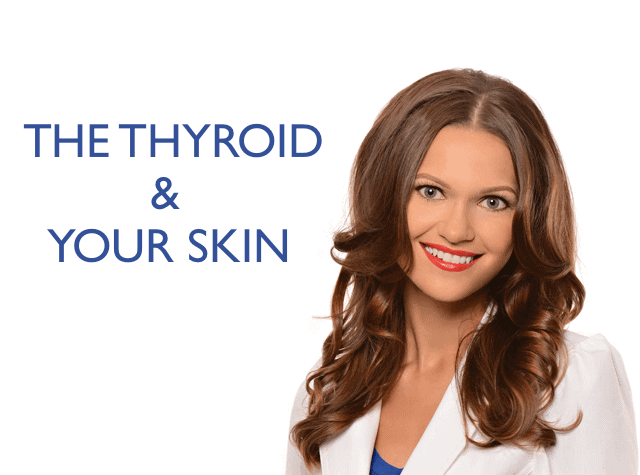 Skin problems in Hashimoto's
Our skin is a window to our internal health. It is the body's largest elimination organ, and also a canvas where toxicities, nutrient deficiencies, food sensitivities, and hormonal imbalances can show up. Often, changes in the texture of skin and hair will be a first sign that something is off about our health. For me, I remember my hair being difficult to brush and my skin becoming drier before I was diagnosed with Hashimoto's.
Women with Hashimoto's and autoimmune conditions are more likely to have dry, dull skin, rashes, hives, pre-menstrual acne and facial swelling, especially if their thyroid levels are not optimized, and they are not absorbing vitamins and nutrients correctly.
Many women with Hashimoto's feel like their skin is aging prematurely; this is often as a result of the dryness due to hypothyroidism/nutrient deficiencies while at the same time, some may see breakouts that they haven't had since teenage years, due to hormonal imbalances/toxicities/food sensitivities.
Unfortunately, men and women will often turn to using more potentially toxic personal care products, worsening their thyroid and hormonal health.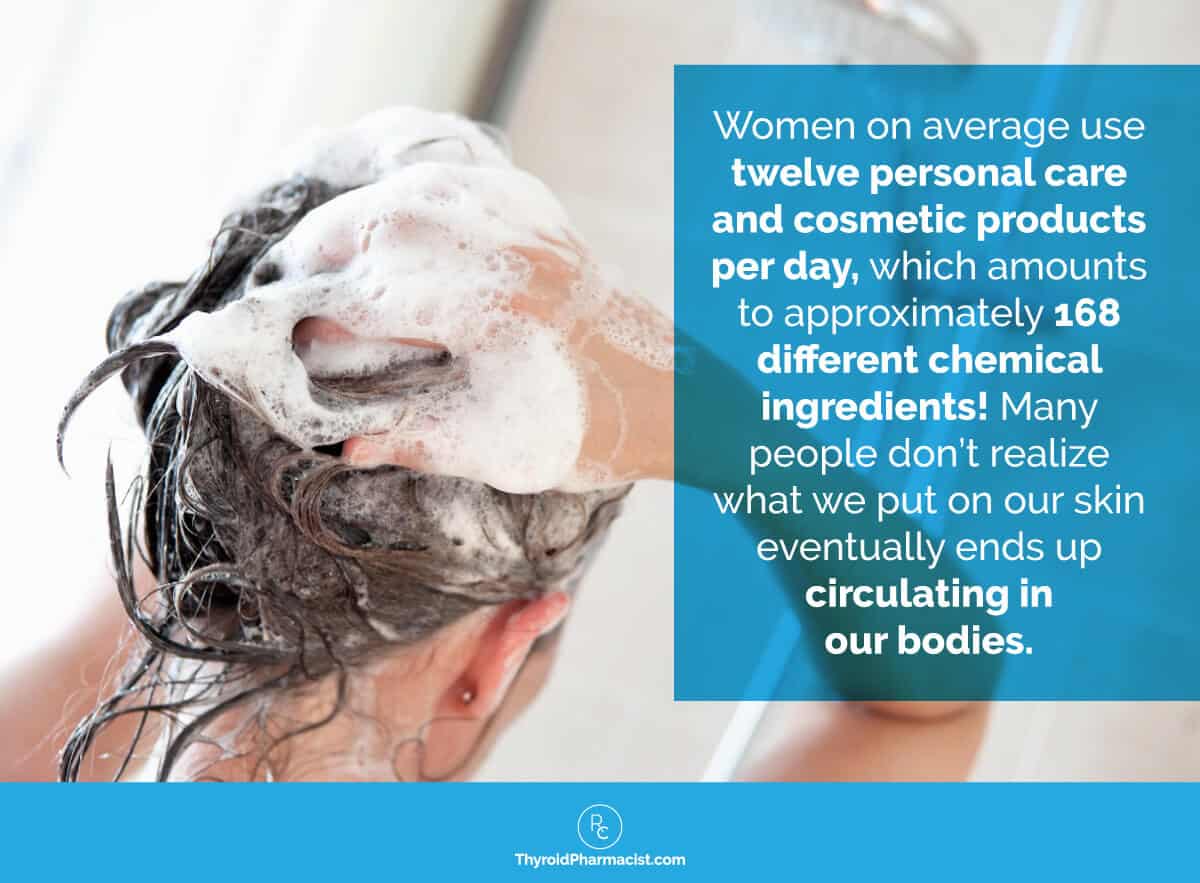 If you've read my book, Hashimoto's The Root Cause, you'll know that chemicals found in our personal care products can act as endocrine disruptors. This means that they can offset the gentle balance of hormones, mimicking hormone activity and or blocking hormone activity in our bodies. Hormones work together in symphony, and when we have one hormonal imbalance, it's likely that we have others. Thus an under-active thyroid can affect estrogen and vice versa.
The consequences of these endocrine disruptors can result in skin breakouts, as well as some other scary things, including triggering autoimmune thyroid disease (especially by the chemical triclosan, which is found in our anti-bacterial soaps), causing weight gain, birth defects, and now, a recent study found that exposure to endocrine disruptors found in common personal care products and plastics (PCB's, phthalates) can lead to early menopause. Women with greater exposure to these chemicals (as measured in 30,000+ women), went through menopause 2-4 years earlier compared to women with less exposure.
Recommendations + Resources
If your skin is dull and dry, be sure to check your thyroid hormone levels, TSH, Free T3/Free T4. If your thyroid is under-active, you may benefit from medications, a dose increase, or switching medications.
Don't use plastic to store or heat your food. You can use Ball mason jars (I prefer the wide-mouth ones) and/or glass storage containers instead. These do not contain toxins that can disrupt hormones.
Do not use triclosan-containing antibacterial soaps, and check your toothpaste for triclosan as well. If you're looking for triclosan (and fluoride) free toothpaste, I recommend

Wellnesse

Whitening Toothpaste

which includes all-natural ingredients to support dental health and teeth remineralization, as well as

 

Hyperbiotics 

Activated Charcoal Probiotic Toothpaste

, which is

uniquely designed with a targeted probiotic strain to help support healthy teeth and gums, by supporting the oral microbiome

.

Check out Environmental Working Group's Skin Deep Database; that ranks personal care products based on safety and toxicity profiles.
If you're breaking out, consider food sensitivity testing or an Elimination diet to figure out which foods may be causing your breakouts (I was surprised that nuts were causing mine!).
Hope that this information helps you on your journey!
P.S. Be sure to subscribe to my email list to get a free book chapter, recipes, Thyroid Diet start guide and notifications about upcoming events.