Living in a world where processed food is often the option, choosing to eat clean can feel overwhelming. The recommendations in my November Book Club will empower you to eat healthy and live well both physically and emotionally.  Learn more below!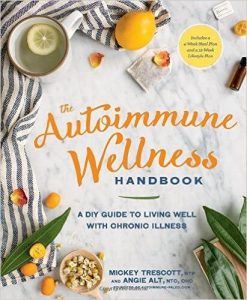 The Autoimmune Wellness Handbook – Mickey Trescott and Angie Alt
Living well with thyroid disease requires you to become a new kind of patient, one who uses a whole-body and whole-life approach. Until now, there hasn't been a resource available that addresses autoimmune diseases — including thyroid disease — in this holistic way, combining conventional, natural, and DIY approaches. The Autoimmune Wellness Handbook by Mickey Trescott and Angie Alt is that guide! Self-assessments, checklists, and infographics help you define where you are and decide where to apply your energy. Everyone's journey is different! They've even included recipes that follow AIP, which I recommend for those with Hashimoto's. They know that making small, incremental changes in your life will make this doable!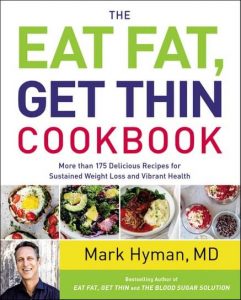 Eat Fat, Get Thin Cookbook – Dr. Mark Hyman
If you subscribe to my newsletter, you know how important diet is when it comes to managing symptoms of thyroid imbalance. Eating healthy fats + protein is essential for balancing blood sugar and sustaining energy throughout the day, but sometimes this way of eating can feel a bit daunting if you don't have enough of the right kinds of recipes.
I recently got a sneak peek of my friend Dr. Mark Hyman's new book, Eat Fat, Get Thin Cookbook, and I am so inspired to get into the kitchen and cook beautiful wholesome meals. The recipes in this book are simple yet mouthwatering, and they include healthy fats and protein at every meal. This book will become a new staple in your kitchen- you will love it!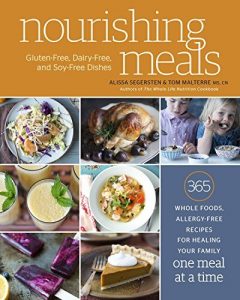 Nourishing Meals – Alissa Segersten and Tom Malterre
I had the pleasure of visiting with Alissa Segersten and her partner Tom Malterre this summer, and Ali made us the most delicious tacos made with plantain tortillas! Being gluten and grain free can feel limiting when you don't have the right recipes and Ali is out to change that with her tasty and easy recipes. The recipes in the book are free of the most common allergens: gluten, soy, and dairy, as well as refined sugar. And these dishes are designed to appeal to everyone, including vegan, vegetarian, seafood, and meat-eaters. In addition to wonderful food, Ali and Tom offer easy, doable steps to help you change your family's health, tips for making the transition easier, and ways to get the kids excited about wholesome foods!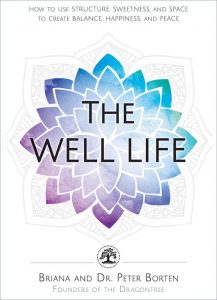 The Well Life – Briana Borten and Dr. Peter Borten
The Well Life focuses on a path to health that is often forgotten- mental and emotional health. The book is a roadmap that will help you find balance, harmony, and happiness in your life.
Some helpful aspects of the book are understanding the agreements that you make not only with others around you but also with yourself.  You learn that by valuing and taking care of what is most important and enjoyable to you, you'll be able to create new energy for those around you. I love how the authors help us understand that being who you want to be in the world is not about exerting more, it's about using your energy wisely from a heart-centered place.
I hope these books help you on your journey to a healthy and happy life!