Levothroid discontinued by Forest Pharmaceuticals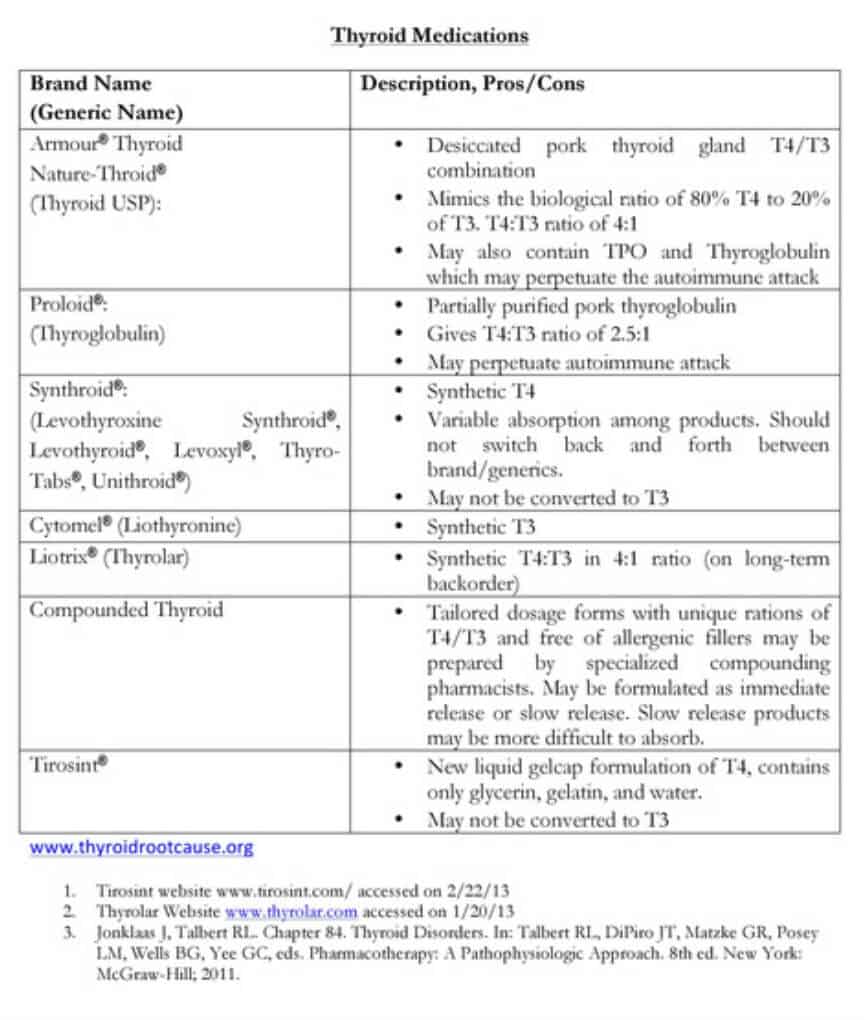 Thyroid Medication Shortage Got You Freaking Out?
Levoxyl is on long term manufacturer back order until mid-year in 2014… An unusual smell noticed by patients and pharmacists who opened medication bottles prompted the manufacturer to recall all strengths of Levoxyl.
Update: Levothroid, another T4 medication was discontinued by Forest Pharmaceuticals in July 2013 because the manufacturer could no longer supply the product.
This can be extremely stressful for those of us that rely on thyroid medications.
Thyroid hormones are known to have a very narrow therapeutic index, they are "Goldilocks" medications, in that have to be dosed just right to ensure effectiveness and prevent adverse drug events. Thyroid hormones are dosed in micrograms; that is just 1/1000th of a milligram! When the dose is a teensy bit too high, we may have symptoms of hyperthyroidism, and when the dose is a teensy bit too low, we have symptoms of hypothyroidism!
This is why switching back and forth between different brands of thyroid medications is not recommended. Even a teensy bit difference in the formulation can make a profound impact on our well-being!
But when there is a shortage of the medication you have been stable on, you have no choice but to switch! So what are your options for switching?
Helpful Hints
After switching medications, be sure to have your TSH, Free T4, and Free T3 checked in 4-6 weeks (that's how long it usually takes the medication to stabilize in your body). Watch out for any symptoms of hypo- or hyperthyroidism.
If you are feeling unwell after switching your medication, call your physician. Per FDA guidelines, generic medications can have as much as 80%-125% of the same effect as the brand versions. That can make a huge difference! Although dose conversions between different brand are 1:1, you may still need to have the dose adjusted.
To learn more about optimizing your thyroid medications, download my free eBook below!
As Tirosint is a new, brand name medication, it may not be covered by many insurances, but you can check the Tirosint website for ongoing coupons or promotions. http://www.tirosint.com/
You can also enroll in the manufacturer's loyalty program. The manufacturers of new drugs realize that cost can be a deterrent and will provide coupons to give patients a discount on their copays on a monthly basis.
Another great website for discounts and manufacturer programs is www.rxassist.org
On medications but not feeling 100%? You may be interested in my other posts:
What's Really Going on In Hashimoto's? 
Diet for Hashimoto's Hypothyroidism
Which Thyroid Medication Is Best?
PS. You can also download a free Thyroid Diet Guide, 10 Thyroid friendly recipes, and the Nutrient Depletions and Digestion chapter for free by going to my thyroid gifts page. You will also receive occasional updates about new research, resources, giveaways and helpful information.
For future updates, make sure to follow us on Facebook!