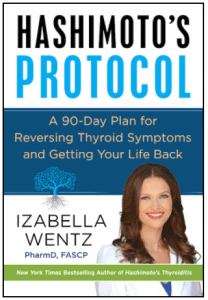 Hashimoto's Protocol: A 90-Day Plan for Reversing Thyroid Symptoms and Getting Your Life Back – Dr. Izabella Wentz
These last several months since Hashimoto's Protocol was launched have been nothing short of amazing! I was astounded when it hit #1 on the New York Times bestseller list! Not only was it a major personal and professional accomplishment, but it also solidified my findings that there are a tremendous amount of people out there that are looking for help with Hashimoto's!
For those of you waiting for the book to be published in a different language, I've got great news! Hashimoto's Protocol has been released in Polish and is being translated into Russian, Spanish, Chinese, Czech, Dutch, German, and Portuguese as we speak. Stay tuned!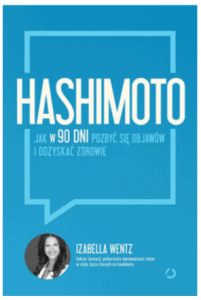 Hashimoto's Protocol is different from my first book, Hashimoto's The Root Cause, in that it gives you the exact protocols you can follow to improve your health. Whether you want to only work with the basic ones or the more advanced methods, I've got you covered!
Although it's disheartening to hear about the many people suffering from a thyroid condition, I'm comforted by the hundreds of testimonials and emails I've received telling me that Hashimoto's Protocol has helped them. That's all I need to continue with my mission!
---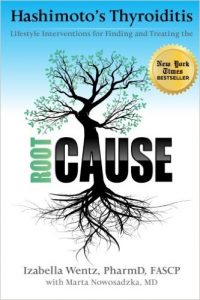 Hashimoto's Thyroiditis: Lifestyle Interventions for Finding and Treating the Root Cause – Dr. Izabella Wentz
My first book, Hashimoto's the Root Cause, was published more than four years ago! It's hard to believe that it's been so long since I got up my courage (and strength—thanks to healing my Hashimoto's!) to write this book in order to help people understand their thyroid condition and to show them what they can do today to start recovering. Thanks to my mom for giving me the push I needed to get started!
This self-published book now has almost 1800 reviews on Amazon—with 87% being 5 star! I see that as an acknowledgment that I have been able to reach people and educate them about Hashimoto's in ways they haven't been before. Nothing makes me feel more fulfilled!
What's also exciting is that Hashimoto's the Root Cause has already been translated into Polish, Romanian, and German, with translations in Spanish, Portuguese, Bulgarian, Hungarian, and Chinese in progress! I can't wait to be able to reach even more people around the world!
L-R: Polish version, Romanian version, and German version: Don't you love the creative takes on the artwork? Please let friends and family that may benefit know!
So, if you want to start from the beginning, Hashimoto's the Root Cause is where it all begins 😉
---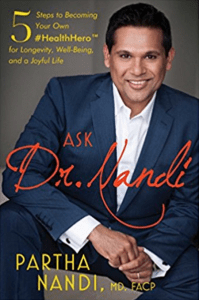 Ask Dr. Nandi: 5 Steps to Becoming Your Own #HealthHero™ for Longevity, Well-Being, and a Joyful Life – Dr. Partha Nandi
I want to share Dr. Partha Nandi's new book with you because becoming your own "HealthHero™" and defining a life with purpose is exactly what I want for you—at every step of your health journey!
Did you know that having a purpose in life can actually improve conditions like heart disease and dementia by 33%? It can also affect your lifespan! Amazing, right?
Dr. Nandi has helped thousands of patients make amazing health transformations. What makes this book stand out is that he describes the science behind how our bodies and minds are connected. There are countless examples of real-life transformations and specific ways to nurture your body and spirit. Dr. Nandi's book uses his 20 years of experience to show you how defining purpose helped to support his patients beat the most common—and often devastating—health issues.
Discover how to be Your Own #HealthHero™!
---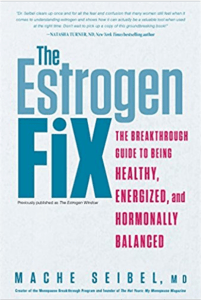 The Estrogen Fix – The Breakthrough Guide to Being Healthy, Energized, and Hormonally Balanced – Dr. Mache Seibel
If you're afraid or confused about estrogen and whether bioidentical hormones are safe to take, you're not alone! There are constantly reports about hormone replacement therapy causing all kinds of issues with a woman's health like increasing the chances of breast cancer and heart disease. When do you start them? How long can you take them?
I first read this book when it was named The Estrogen Window. In this first of its kind books, Harvard faculty member and international menopause expert Dr. Mache Seibel explains in easy to understand language how there is an estrogen window of opportunity to take hormones. Begin treatment in your estrogen window and estrogen can lower your risk of breast cancer, heart disease, dementia and more. But once the estrogen window closes, the reverse can be true.
The Estrogen Fix is recommended by the North American Menopause Society not only for every woman in and around menopause but also for their doctors. Get your Estrogen Fix now!
---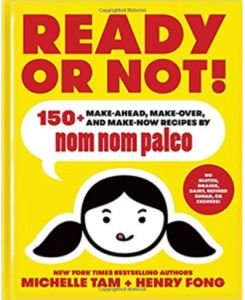 Ready or Not!: 150+ Make-Ahead, Make-Over, and Make-Now Recipes by Nom Nom Paleo – Michelle Tam and Henry Fong
Time and time again, I've found that eating real food can produce real health benefits! Sometimes getting started and sticking to the plan can be a challenge!
You really want to eat and cook Paleo, but it just seems like so much work! There are many resources out there to make it easier for you to become a successful Paleo chef, but not many are quite as fun as this one!
Ready or Not is great if you like to plan your meals ahead of time or if you're a last minute kind of person. Got some leftovers? It's got some ideas for those, too!
It also helps you stock your kitchen with necessities (some to buy and others you can prepare yourself) that will help you be ready to cook whenever the time comes!
If you want to have fun and still be serious about learning to cook Paleo, this is the book for you!
---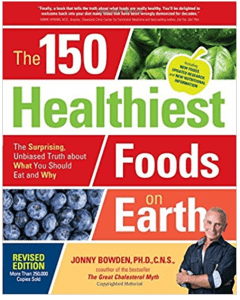 The 150 Healthiest Foods on Earth, Revised Edition: The Surprising, Unbiased Truth about What You Should Eat and Why – Dr. Jonny Bowden
If you're an aspiring nutritionist or simply someone who's interested in healing with food, I highly recommend my friend Dr. Jonny Bowden's updated and revised book, The 150 Healthiest Foods on Earth. Dr. Jonny is also known as The Nutrition Myth Buster and is a nationally known, board-certified nutritionist and expert on diet and weight loss.
He has appeared on the Dr. Oz Show, FOX News, CNN, MSNBC, ABC, NBC, and CBS and has contributed to articles in the New York Times, Forbes, The Daily Beast, Huffington Post, Vanity Fair Online, Men's Health, Prevention, and dozens of other print and online publications. He is a popular speaker who presents at both academic and consumer events all over the world.
The 150 Healthiest Foods on Earth is a fantastic book to read and reference time and time again! This book would make an excellent gift for anyone who's still adhering to low-fat and thinks soy is a health food.