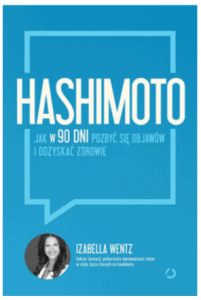 I'm back again with reviews of some great new books to fill your health library. I also wanted to share that the Polish version of Hashimoto's Protocol is officially an international bestseller – it has hit the list in Poland (#8 overall), where the publisher has already printed 20,000 copies since publishing in September! As a little girl growing up in Poland, I always dreamed about helping people and had no idea that my own personal health struggles would lead to helping so many people!
Don't forget to pick up your own copies of Hashimoto's Protocol and Hashimoto's the Root Cause, so you can start your thyroid healing journey!
---
Vibe: Unlock the Energetic Frequencies of Limitless Health, Love & Success  – by Robyn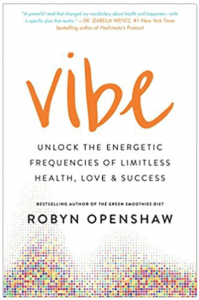 Openshaw
Robyn Openshaw's new book, Vibe, is about how everything has vibrational frequency — including you! — and knowing more about this is what Tesla called "the secrets of the Universe." Einstein said that "everything in life is vibration."
Foods, emotions, other people, and substances you use to medicate with have vibrational frequencies that have a direct impact on whether YOU are healthy, and happy. If you have a thyroid condition, Robyn teaches that a higher vibration thyroid detoxifies itself more efficiently and serves you better. I love this book. You'll feel really great reading it! Robyn inspires and spreads positive energy!  Read Vibe to find out more!
---
The Art of Stopping Time: Practical Mindfulness for Busy People – by Pedram Shojai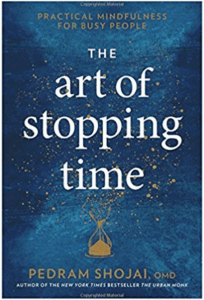 It seems there is always more to do than we have time for and that we don't spend enough time with our loved ones like we want to. I know I'm guilty of feeling that way! What Pedram shows us in The Art of Stopping Time is how to stop feeling guilty and actually have time to do everything we want to do. Sign me up! In a mere 100 days, he'll show you how to calm your mind, become less stressed, and become more mindful in your everyday life. Discover how becoming a master of our time can change our lives for the better.
---
Thriving in the Workplace with Autoimmune Disease: Know Your Rights, Resolve Conflict,
Reduce Stress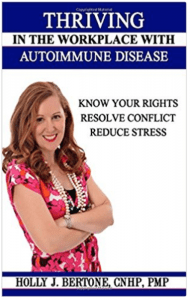 – by Holly J. Bertone
Thriving in the Workplace with Autoimmune Disease is the first book ever to educate individuals specifically with autoimmune disease on their legal and disability rights in the workplace. The book was born out of author Holly Bertone's personal and painful experience and lack of resources available specifically for individuals with autoimmune diseases. She walks you through the basics of navigating FMLA, EEO, reasonable accommodations, working with your boss and then provides much needed resources to help you find that critical balance between taking care of your health and managing your symptoms at work. This is a great book for an unfortunate situation.
---
Healing Arthritis: Your 3-Step Guide to Conquering Arthritis Naturally – by Dr. Susan Blum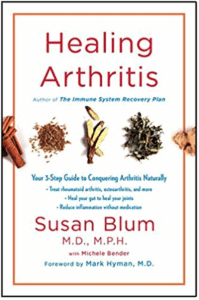 Joint pain can be relentless. It can keep you up at night and make your days long and painful. What if there was a way to be pain free? Healing Arthritis offers methods that go way beyond what conventional medicine provides. You may even discover the root cause of your arthritis! This book provides detailed methods for healing your arthritis. Many of us who have one autoimmune condition will develop another one — especially if our root causes are not addressed. That's why many of those with Hashimoto's also suffer from rheumatoid arthritis. This book will dive into the connection between the different autoimmune conditions and how healing can really happen. If you're ready to explore ways to heal your arthritis pain, this is the book for you.
---
An Unconventional Life: Where Messes and Magic Collide – by Stacey Robbins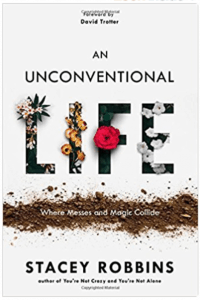 My good friend, Stacey Robbins, writes about her journey through health crises, life challenges and celebrations, and how her husband has been along for the ride the entire time. It helps you see that your dreams are important and that they can come to fruition. Life might knock us down sometimes, and that's okay. In An Unconventional Life, Stacey goes into how her Hashimoto's journey threw her life off course for a time, but she made it back. If your own journey isn't going as planned, pick up this book to gain some inspiration.
---
Bloom: 7 Steps to Reclaim Your Health, Cultivate Your Desires & Reignite Your Spark – by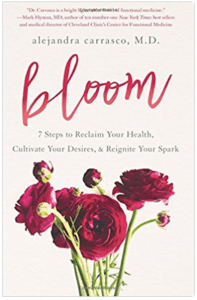 Dr. Alejandra Carrasco
Have you had trouble sticking to a plan that you know will help you regain your health and overall happiness and satisfaction? It can be frustrating to see those around you succeeding when you know you can, too! Bloom can show you how — in seven individualized steps — to get that spark back in your life while you recapture your health and compassion. You can learn how to..well…bloom! We all want a joy-filled life; sometimes we need a little help getting there. Using a functional and sustainable approach to health can provide what you need. Discover how!
---
Unconventional Medicine: Join the Revolution to Reinvent Healthcare, Reverse Chronic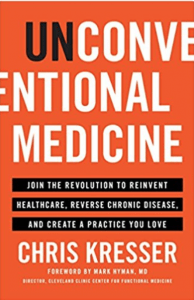 Disease, and Create a Practice You Love – by Dr. Chris Kresser (Pub date 11/7)
As a pharmacist, you've heard me talk about how conventional medicine isn't always the answer to solving our health issues. Unconventional Medicine is a great read for both practitioners and patients who are ready to take a different route to heal chronic illness. The functional approach to addressing health challenges is not only imperative to each of us individually, but also to us as a nation and world. It all starts and ends with the lifestyle changes that each of us does (or doesn't do) every day. Discover the necessity of change that is needed in our healthcare system and how you can contribute to its successful evolution.