Real food solutions for the busy non-chefs who want to reverse autoimmune thyroid disease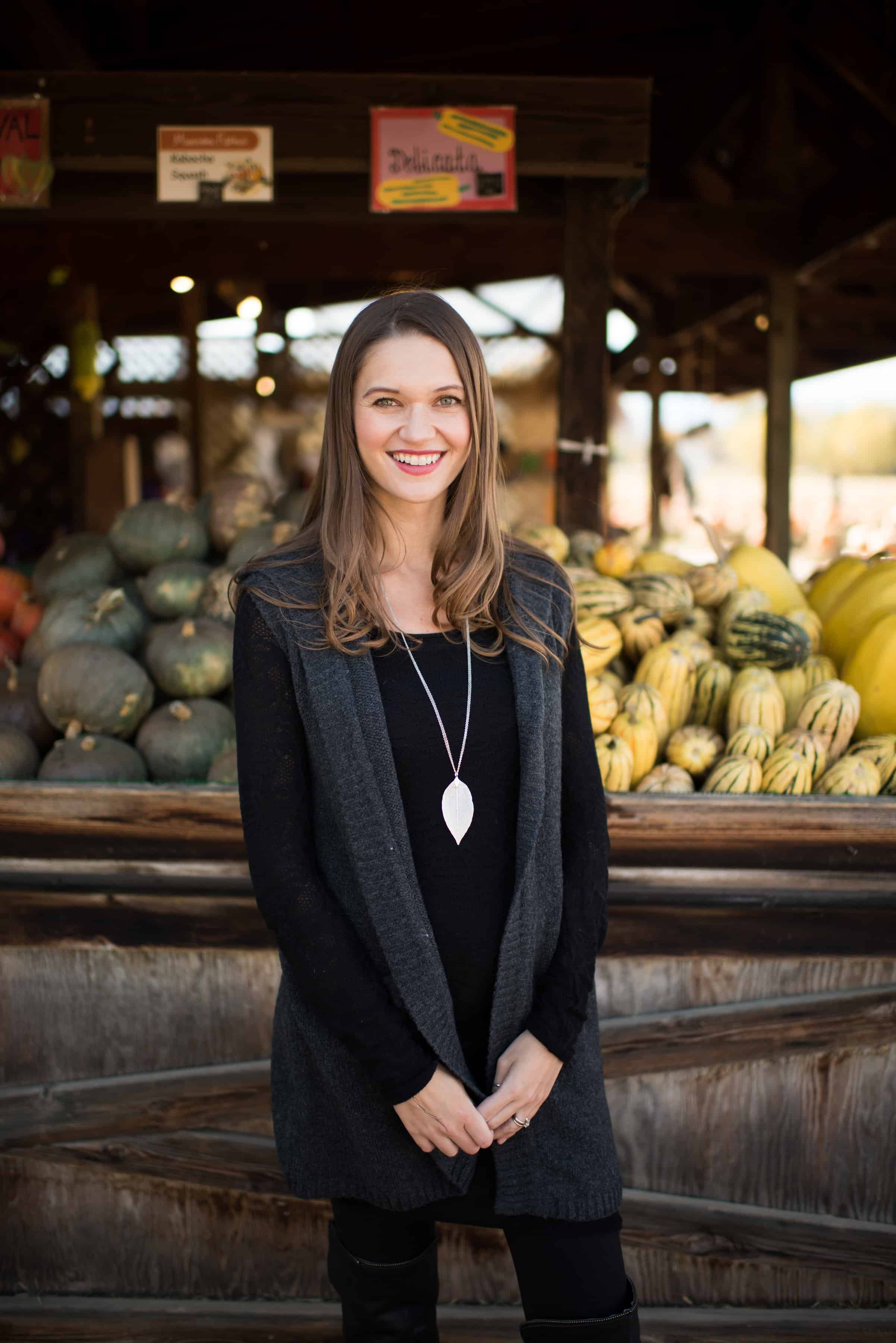 Dear Reader –
Thank you for visiting this page- you're likely wondering, why is a pharmacist writing a cookbook?
As a pharmacist, I was shocked to learn that much like pharmaceuticals can be used to impact our biology, we can use food as our medicine.
I found that food has a very profound impact on our healing and what we put in our bodies will either heal us or make us sicker.
I call this concept food pharmacology. Food can be a powerful ally in your healing journey, and it is important to eat the right foods to get the best results.
How is this different than other cookbooks?
You'll discover the best strategies for making diet changes an easy part of your life. I will teach you how to support yourself through digestive enzymes and proper nutrients.
Through assessments, science, personal and clinical experience, I share protocols and healing recipes that will help transform your body into a safe place so that it can receive the food you need to heal.
By design, most of the recipes are really easy to make and I chose these recipes because I know what it's like to be fatigued, busy, and overwhelmed.
In sharing this cookbook with you, I am sharing a piece of my heart. Most of the recipes in this cookbook are our family's favorite recipes, ones that my husband and I cook in our day-to-day life.
It's written for the men and women who are ready to take charge of their own health and need a friendly guide that can provide the tools and confidence to optimize their nutrition as well as delicious recipes that don't require them to spend all day in a kitchen.
I hope you enjoy reading and eating from this book as much as I enjoyed creating it.
Warmly,



Dr. Izabella Wentz
Step 1
Purchase the book from any of these retailers:
Step 2
Enter your receipt # to retrieve your bonus:
Discover why top health experts recommend Hashimoto's Food Pharmacology and how these healing recipes can transform your life starting today:
"Dr. Wentz has a remarkable gift for making healing approachable and fun. Through Hashimoto's Food Pharmacology, she takes analysis paralysis out of the equation and equips readers with simple, healing recipes, easy to follow meal plans and success strategies that make dietary changes very doable.

Mark Hyman, MD, ten-time #1 New York Times bestselling author

---
"Hashimoto's Food Pharmacology is a must-have for the the non-chef, non-nutritionist, everyday person who wants to feel better. Dr. Wentz shares a plethora of foods you CAN eat that will nourish and heal not just your thyroid, but your whole body. Plus, they taste amazing!"

JJ Virgin, New York Times Bestselling Author, The Virgin Diet
---
"I highly recommend Hashimoto's Food Pharmacology for anyone looking for great meals to help their thyroid. Dr. Izabella Wentz has been a trusted, leading voice in the thyroid world for years. With this new book, you can have her favorite recipes along with her valuable insights."

Alan Christianson, New York Times Bestselling Author of The Metabolism Reset Diet
---
"Dr. Wentz hits it out of the park again with her new book, Hashimoto's Food Pharmacology. For busy, hypothyroid moms like me, she makes it super easy to get healthy. And oh, did I say YUMMY."

Dana Trentini, MA, EdM
---
"Dr. Izabella Wentz brilliantly ties together the patterns and problems related to Hashimoto's and how we can outsmart autoimmune thyroid disease through food pharmacology. This user-friendly cookbook equips you with 125 easy and delicious recipes. Do yourself a favor and get this book now!"

Dave Asprey, New York Times bestselling author of The Bulletproof Diet
---
"When you're struggling with gluten, dairy, eggs, soy and other problematic foods, it's normal to wonder "what do I eat?!" To the rescue is Hashimoto's Food Pharmacology and Dr. Izabella Wentz's empathetic and flexible approach to healing. Not only will you appreciate the practical tools and strategies for success so you can confidently use food to heal, but you'll also love Dr. Wentz's real food recipes that will shift your body from fright/flight mode into a super rebel who is destined to get their health back!"

Sarah Ballantyne, PhD, New York Times bestselling author of The Paleo Approach and Paleo Principles
---
"Dr. Wentz hit a homerun with Hashimoto's Food Pharmacology. Her heartfelt stories, easy to understand scientific explanations, clinically proven data, and delicious recipes make this book an essential weapon in your healing arsenal. Plus, the food is delicious!"

Tom O'Bryan, DC, CCN, DACBN
---
"Millions of people around the world are suffering from hypothyroidism, and not getting the care they need. In Hashimoto's Food Pharmacology, Dr. Wentz offers a refreshing alternative to the conventional drug-based approach. She reminds us that food truly is medicine, offering in-depth nutrition protocols and delicious recipes to help patients take charge of their thyroid health. I'll be recommending this book to my patients and the practitioners I train."

Chris Kresser, M.S., L.Ac, New York Times bestselling author of The Paleo Cure and Unconventional Medicine
---
Busy? Exhausted? Anxious?
Just want your health back?
I've spent years researching the best diets for people with thyroid issues, and I firmly believe that nutrition is the cornerstone of recovering your health.
AND that dietary changes can produce profound improvements in your symptoms and those changes can possibly produce a complete remission of your condition.
During my own journey, I was personally shocked to learn that my three-year bout of acid reflux and chronic cough and my ten-year struggle with irritable bowel syndrome could be solved within three days—just by getting off two foods I was sensitive to!
Other symptoms soon followed, and I was able to reduce my thyroid antibodies to the remission range, grow my hair back, ditch my carpal tunnel braces, unearth a flat stomach that was hiding under mountains of bloating and stomach pains, and become an overall healthy, happy, and fit person once more – no more panic attacks, mood swings, or bouts of depression!
But for YEARS leading up to that huge health breakthrough, I was wracked with symptoms and felt hopeless.
Can you relate?
Do you feel depressed?
Do you feel like you'll never get better?

Is your weight continuing to climb no matter what you eat?

Are you exhausted?

Are your antibodies skyrocketing?

Are you irritated with people and have no idea why?

Do you feel like your brain just isn't working?
Do family and friends think you're hypersensitive and nothing is wrong?

Is your hair thinning all over and you're worried you won't have much left?

Has anxiety stolen your ability to think?

Have you been to numerous doctors, allergists, endocrinologists, even natural doctors, who don't know what to do with you?

Have you tried but failed various diets?
I went from a fatigued, moody, and self-doubting couch potato who could barely take care of herself to a woman who feels as though she could do anything on most days.
My goal in creating Hashimoto's Food Pharmacology is to provide you with the tools you need to nourish yourself properly so your body can do what it was designed to do – heal itself!
Everyone deserves to feel good and I want that for you too!
Take Back Your Health Story Today
I will show you how to support your body and listen to its subtle (and not so subtle) signals that something is not working. You'll discover:
Healing Hashimoto's with nutrition
How to tell if your diet is working
What diet can and can't do
The most helpful diet for Hashimoto's
Nutrients required for thyroid function
Why macronutrients matter more than calories
My favorite blood sugar stabilizing sources of fats and proteins
Specific digestive enzyme supplementation
The truth about vegan vs. vegetarian and eating meat with Hashimoto's
Personalized diet self-assessment
Strategies for saving time and money
Real life success stories and what I eat everyday
Hashimoto's Food Pharmacology is for you if…
You've tried a number of diets and experienced no improvement, or your condition got worse.

This cookbook reveals the most helpful diets for Hashimoto's and autoimmune conditions and how to tell if a diet is working for you (and when it's time to try something different).

You don't want to count calories all the time.

Find out why macronutrients matter more than calories and discover exactly what foods to eat to begin your healing.

You have no idea what to eat and don't have time to cook all day.

These organized weekly meal plans remove the stress of meal planning and include delicious recipes and time-saving tips to make eating fun and enjoyable.

You're not a chef.

These recipes are SIMPLE and easy to prepare so that you can support your body with the most helpful diets for autoimmune thyroid disease.

You're ready to fuel your body so it can HEAL!

Discover the nutrients you need for optimal thyroid function and start getting your life back quickly.
It's amazing how much better I feel implementing the diet recommendations from Dr. Wentz. I look forward to continuing to implement all the changes suggested by the program to continue my path to optimal health.
– Allison M.
Hashimoto's Food Pharmacology Includes:
Over 125 real food recipes to help you heal

Best strategies for making diet changes easy

The most helpful diets for Hashimoto's and autoimmune conditions

Customized dietary modifications for specific concerns

Nutrient guides and symptom solutions

A personalized diet self-assessment

Money and time-saving strategies

Digestive enzyme supplementation guidance

How to stabilize your blood sugar with the right fats and proteins

Recommended daily protein intake for Hashimoto's

Nourishment knowledge that can help you heal

After following the diet, taking the supplements, and getting rid of gluten, soy, sugar, dairy, caffeine, and processed foods for three weeks I feel more energetic, lighter, and happier.
– Debbie M.
Biography of Dr. Izabella Wentz, PharmD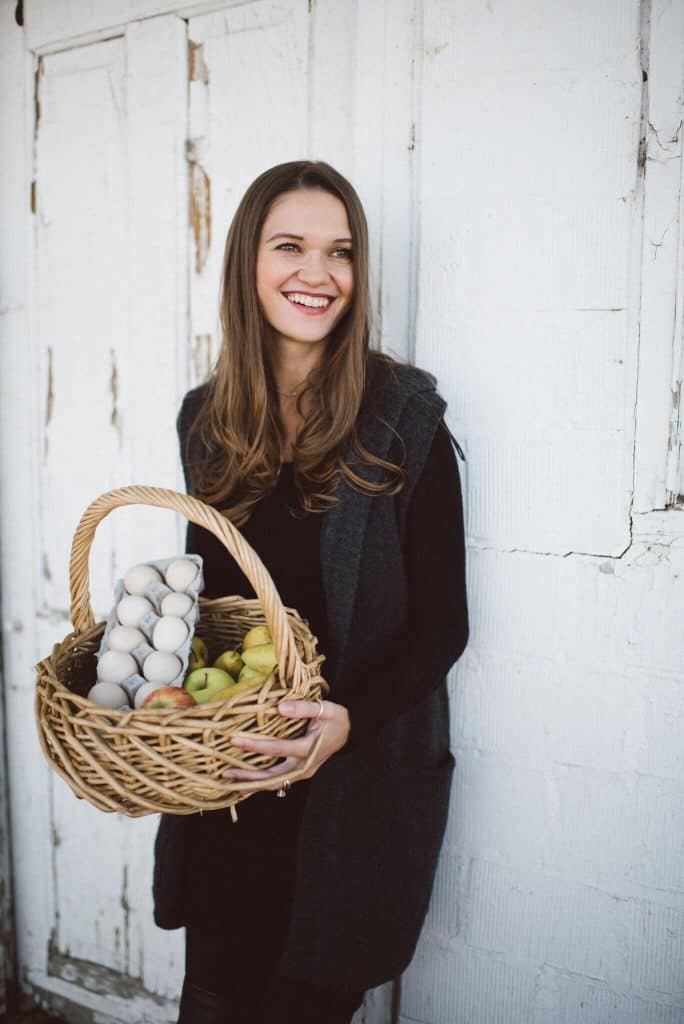 Izabella Wentz, PharmD, FASCP is an internationally acclaimed thyroid specialist and licensed pharmacist who has dedicated her career to addressing the root causes of autoimmune thyroid disease after being diagnosed with Hashimoto's Thyroiditis in 2009.
Dr. Wentz is the author of the New York Times best-selling patient guide Hashimoto's Thyroiditis: Lifestyle Interventions for Finding and Treating the Root Cause and the #1 New York Times best-selling protocol-based book Hashimoto's Protocol: A 90-Day Plan for Reversing Thyroid Symptoms and Getting Your Life Back.
As a patient advocate, researcher, clinician, and educator, Dr. Wentz is committed to raising awareness on how to overcome autoimmune thyroid disease through The Thyroid Secret Documentary Series and her international consulting and speaking services offered to both patients and healthcare professionals.
Through this powerful nutrition guide you can discover how to save time in the kitchen, use food as medicine and recover your health. Order your copy of Hashimoto's Food Pharmacology today.
Disclaimer: These statements have not been evaluated by the Food & Drug Administration. These products are not intended to diagnose, treat, cure or prevent any disease. The information contained herein is for informational purposes. Please be sure to consult your physician before taking this or any other product. Consult your physician for any health problems or before starting a new program.