That's a great question, and it's why I created the Hashimoto's: The Root Cause Companion and Testing Guides – to help you get started!
These guides are designed to complement the book, and are roadmaps for what's next on your healing journey. I hope that what you discover will help shape how you approach Hashimoto's and reaffirm the little known secret that you CAN take control of your health!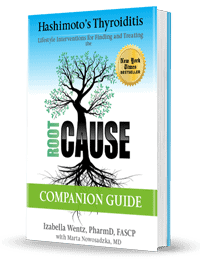 The Root Cause Companion Guide
is a one-stop-shop that identifies the right tests to get done, the diets that will help you heal, and the recommended supplements needed so that you can thrive. It's a great starting place if you're looking to take back your health!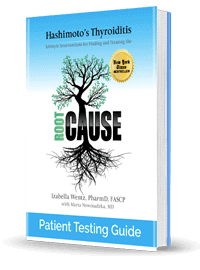 The Root Cause Patient Testing Guide
details a comprehensive list of the tests I recommend getting done and why — plus the labs that I use where you can self-order them, and information about the MTHFR gene, why it's important to test for it, address it, and the supplement I created to support it.
You can download the guides by submitting your name and email below. Once you submit your information, you will be taken to the next page where you can download the free resources.
If you have found the book helpful in your health journey, would you consider leaving a review on Amazon at your convenience?