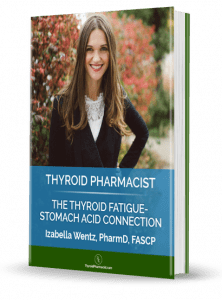 Get my FREE guide below!
People with Hashimoto's and hypothyroidism often have low stomach acid, which puts us at greater risk for many undesirable health consequences.
If you have a thyroid condition and continue to struggle with fatigue and acid reflux, please check out my guide on The Stomach Acid Connection.
Sign up below to join my mailing list and download the guide: