Limited enrollment. Reserve your spot today.
What would you do if you had
more energy?

Maybe you've been doing ALL the right things, eating ALL the right foods and yet, you still feel tired.
Before my remission, constant exhaustion dominated my days. I would wake up and wonder how much caffeine I'd have to drink to stay awake.
I'd stress about panic attacks and worry about my blood sugar crashes. All of it left me in a brain fogged mess.
My health AND my life felt so out of control. Can you relate?
Usually, when symptoms like these pop up, the thyroid is quickly blamed.
But here's a little secret that few know about:
Your adrenals may be causing all of these symptoms AND might even be triggering your autoimmune thyroid disease!
When I was getting into remission 8 years ago, I'd never heard of adrenal dysfunction – I wasn't even sure it was a real condition!
Thankfully, my compounding pharmacist assured me it was, and I discovered that I was in Stage 3 Adrenal Fatigue. I began focusing on recommended adrenal interventions and saw tremendous improvements in my emotional state, hormone balance, fatigue, and blood sugar — quickly!
Through years of research and patient study, I've found adrenal recovery to be a crucial component to the Hashimoto's recovery process.
In fact, 90 percent of my Hashimoto's patients have reported some level of adrenal dysfunction. (Most of them actually had advanced stages of adrenal dysfunction.)
To help as many people as possible, I've poured my heart and all my energy into a new step-by-step online adrenal recovery course, and I am so excited to share it with you. It is called the Adrenal Transformation Program, and clients have reported experiencing renewed energy, weight loss, balanced hormones, and emotional peace!
The Adrenal Transformation Program supports and nourishes your adrenals and can accelerate your healing, making you feel calmer, rested, and more alive — quickly.
How can reducing stress and nourishing the adrenals reverse Hashimoto's?
Stress is one of the most common causes of adrenal fatigue, as it creates an intense demand for hormones (like cortisol and adrenaline) to be released.
There are 4 main types of stress that contribute to adrenal dysfunction:
Sleep Disorders
Mental/Emotional Stress
Metabolic/Glycemic Dysregulation
Chronic Inflammation
Normally, when there is immediate stress, the hypothalamus signals the hormones needed for your fight or flight response. The adrenals pump out extra hormones, and you go into survival mode. Once the danger is over, everything returns to normal. But…
When the body is in a state of chronic stress, the stress response is constant.
The body wants to meet this high demand for cortisol, so it decreases the production of other necessary hormones. Eventually, the HPA axis becomes overwhelmed and stops sending messages to the adrenals to produce hormones, no matter what's happening.
Once the HPA axis stops functioning properly, most people run out of nutrients needed for adrenal function and enter into adrenal fatigue. This, in turn, results in the cascading symptoms you experience with Hashimoto's.
I've designed the Adrenal Transformation Program to help you balance this stress response with nourishment and support, to give your body the ability to truly heal.

It's a 6-week step-by-step, done-for-you program that takes the legwork out of healing and nourishing your adrenals, and grants you access to:
Weekly workbooks with activities and life-changing strategies to overcome adrenal fatigue, and help you prevent excess stress in the future
Detailed supplement guides
Meal plans and recipe guides
Short educational videos
Detailed action plans for troubleshooting specific symptoms
Daily emails to support you as you work on healing your adrenals
Weekly webinars and Q&As with yours truly
My exclusive Adrenal Transformation Program (ATP) Facebook support group
Support from the ATP team
…and more!l
I know it can be scary to start something new, but I want you to know, you can do it. You are braver than you think, and you can tackle this condition head-on… and with the support of my community.
And if you enroll NOW, you get all of this, for ONLY $67!
Do you experience any of these symptoms?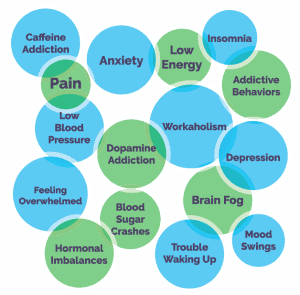 If any of these sound familiar, keep reading — they can all be overcome with my adrenal program.
After addressing her adrenal health, Deb G. was amazed by how much younger she felt, and how much energy she had:
"[…] I felt like I did over 10 years ago! I'm 57 and I've had the energy that I had when I was 27!! I've been doing tons of work outside (like trimming bushes and weeding – all things I had not been able to do because my joints would hurt so much) and I feel great! No pain. No loss of energy. No need to sleep the next day to recover! My husband has been telling the kids that he can't keep up with me! It used to be the other way around!"
When you join the Adrenal Transformation Program, this could be your success story, too.
This program is a lifestyle game-changer, because I will gently teach you how to create healthy habits that you'll take with you past this 6-week program, and into your everyday life.
Here's How the Adrenal Transformation Program Works
Over the course of 6 weeks, I will walk you step-by-step through each day, so that you can confidently achieve your goals with…
Six Nourishing Steps to Get Your Energy Back: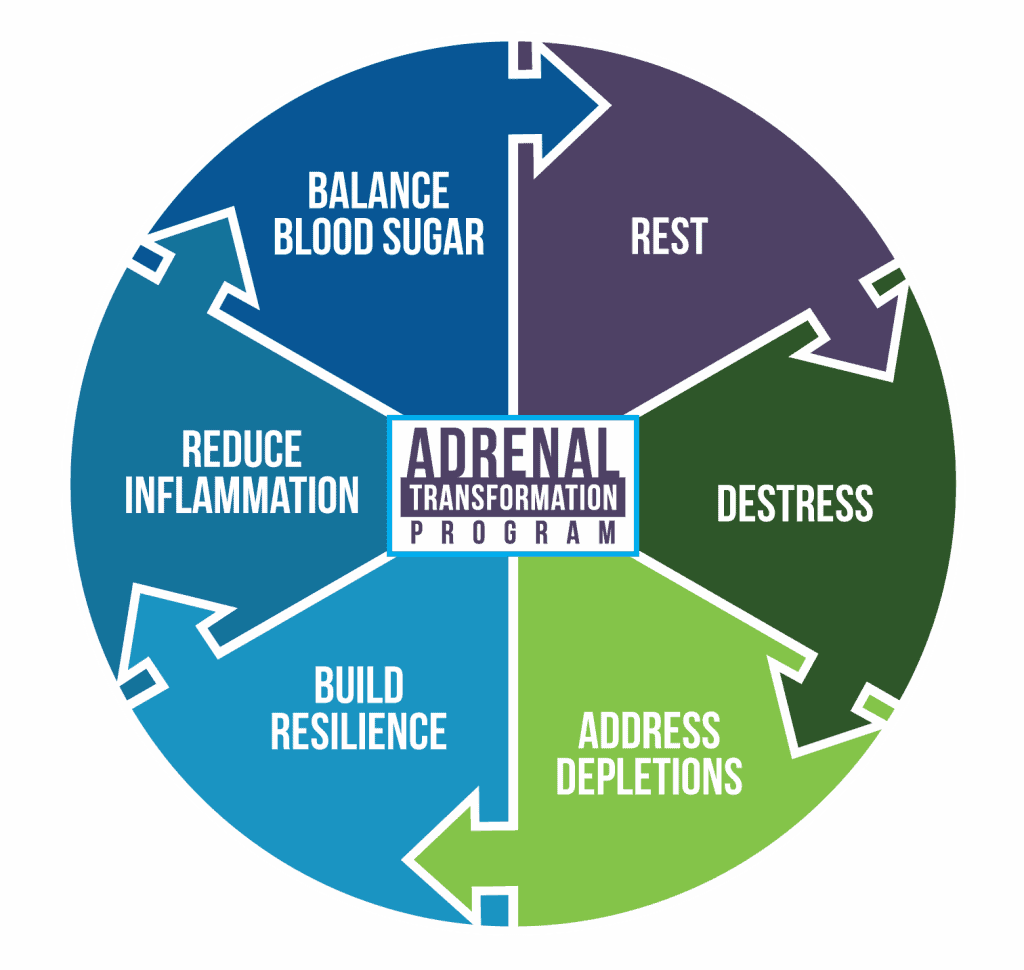 Step #1 – Balance Blood Sugar: You will see great improvements as I show you exactly how to stabilize your blood sugar through diet. Say goodbye to blood sugar crashes!
Step #2 – Rest: Sleep is the reset button for the adrenals, and I share strategies on how to get the most rest so your body can release growth hormones and start repairing itself.
Step #3 – De-stress: This is the MOST important strategy, but it is the hardest to implement. I take the stress out of de-stressing by sharing what has worked for me and hundreds of my patients.
Step #4 – Address Depletions: I love using delicious foods, like bone broth, to nourish and support the body back to health—this is truly using food as medicine! I'll also share my essential ABC's for adrenal recovery.
Step #5 – Build Resilience: I will share which herbs and supplements to take (optional) to refresh your body and shift it into recovery mode.
Step #6 – Reduce Inflammation: I will show you which foods are known to cause inflammation in autoimmune conditions and how removing them can reduce symptoms (sometimes overnight!)
I want to set you up for total success and help you get your energy back, so the online Adrenal Transformation Program, which I've developed over the past two years, will provide you with:is a six-week deep dive focus to

The Kick-Off Call – You will learn how to get the most from this program. (Plus, we will do Q&A sessions throughout the program.)

Daily Goal Emails – You'll receive a goal for the day, along with encouragement and key information. They will be broken down into tiny, bite-sized pieces to help you thrive during the Transformation.

Stress Free Meal Plans – I'll share my favorite recipes, shopping lists, and meal plans. I did the work upfront to make this as stress free as possible for you! 🙂

Helpful Q&A Sessions – Chat with our in-house nutritionist and discover how to make the most out of resetting your body… from the inside out.

Superior Supplements – You'll get access to my supplement brand, Rootcology, plus an exclusive 10% discount for all of my Adrenal Transformation Program members.

Supportive Community – You'll be added to a private Facebook group of fellow Adrenal Transformation members, so you can ask questions, as well as learn from and support one another.
These helpful tools, resources, and exclusive community will help keep you accountable and ensure you have the best support you need before, during and after. However, you will begin to see improvements quickly! Ready to get your energy and life back?
My hope for you is that you'll apply the knowledge I share and put your hand to the plow. One day at a time, step-by-step, until your energy levels are fully restored. I know you can do this.
But it doesn't just end there. You may FINALLY find and address the Root Cause of multiple symptoms, like Marina V. did:
"I loved this course as a great addition to your books, dear Dr. Wentz. Thank you very much! I followed the protocols and feel significant improvements. The brain fog has lifted! My memory has improved. I have less muscle pain, particularly after exercise. I have more energy and better sleep. I handle stress better. I lost weight. Why is most important, I feel great! Thank you for all your efforts in creating this resource. […]"
Through the Adrenal Transformation Program, I'll teach you exactly how to support and nourish your adrenals, which foods to remove, which foods to add, which supplements to get, and how to accelerate your healing quickly – no outside testing is needed! You'll be astounded by the benefits of optimal adrenal health.
Healthy Adrenals…
→ Increase energy levels
→ Regulate stress hormones
→ Support your metabolism
→ Help you manage stress and truly thrive
You will see tremendous improvements in your symptoms as you follow the recommended dietary and lifestyle changes in the Adrenal Transformation Program. I'll also share with you a list of recommended supplements, which are safe and effective, so that you can optimize your healing and reap 100% of the benefits of this program.
Annie saw amazing improvements in her adrenal health with just one supplement:

Dr. Wentz's knowledge has surpassed the many, many doctors I have seen regarding my thyroid and adrenals. She was able to compile and communicate the most valuable information out there today. The segment on supplements was the most beneficial for me, as I do not do well with many supplements. Just that supplement alone (protein shake) helped my anxiety, brain fog, and ability to take and utilize other supplements. I'm grateful for her empathy and compassion."
This could be your story, too. So even though you may be tired and overwhelmed, I encourage you to give this course a try.
Here's what you'll get when you enroll…
The Adrenal Transformation Program

Feeling busy? Hardly have time to remember to eat? I get it. My latest program is for the busy mom, working professional, and everyday person, so that they can find their root cause and living symptom-free.
In this 6-week course, I give you everything you need to know, to renew your energy and transform your life.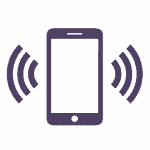 Kick-Off Call with Dr. Izabella Wentz
You will learn how to get the most from this program.
Interactive Portal Access
Including lessons, workbooks, and video modules that will train and equip you with tools to heal.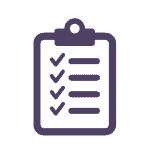 Adrenal Assessment
This targeted questionnaire will help you determine your current adrenal stress score, and track your healing progress.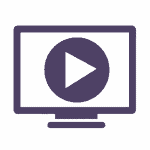 Helpful Q&A Webinars
Chat with our in-house nutritionist, Stephanie, and discover how to make the most out of resetting your body… from the inside out.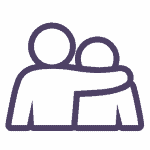 Supportive Community
You'll have access to a private Facebook group of fellow Adrenal Transformation members, where you can ask questions, learn from, and support one another.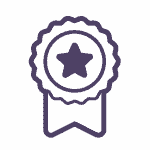 Daily Goal Emails and Accountability
You'll receive goals for the day, along with encouragement and key information. They will be broken down into tiny, bite sized pieces to help you thrive during the transformation (and not leaving you feeling overwhelmed).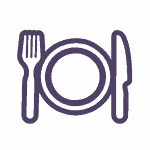 Easy to Implement Meal Plans
I'll share my favorite recipes, shopping lists, and meal plans. I did the work upfront to make this as stress free as possible for you! 🙂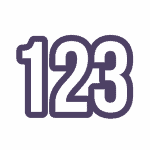 Step by Step Guidance
I'll provide resources and tips every step of the way, so you can learn how to fit the Adrenal Transformation Program into your daily routine.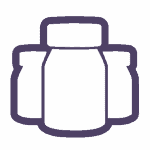 Superior Supplements
Get access to my supplement brand, Rootcology, at a 10% discount for all of my Adrenal Transformation Members.
And so much more!
What if you really could fit this into the nooks and crannies of your life, get amazing results, and feel like your old self again? I'll show you exactly how to do this when you enroll.
ENROLL TODAY FOR ONLY $67
Ready to reverse this chronic stress response so that you can say goodbye to anxiety and get your energy back?
If you're ready but afraid you can't afford it…
Getting your health back doesn't have to be a life-altering, overwhelming process.
It doesn't have to break the bank either.
Joining this program costs just $67 – an incredible deal!
That's a FRACTION of the cost of medical bills from one doctor visit, which can cost hundreds of dollars per visit. Not only will you be saving money, you'll be saving time spent traveling to appointments and waiting in line at the doctor's office. Plus, you'll be part of a community… and that is priceless.
Just try it. You have nothing to lose but symptoms. 🙂
Isn't it time to give yourself the gift of health?
Together with your heart and my resources, you can find the root cause of your condition and start healing. I hope you'll join me — and others just like you — to reclaim your health and live your life by design.
Program Guarantee

If for whatever reason, you decide that the program is not a good fit for you and you want a refund, all you have to do is email our customer service team. Simply let us know by February 17th, 2020, and we'll get back to you within 24–48 business hours. This will allow you to check out one complete week of the program before deciding.
Frequently Asked Questions
What's the difference between the Adrenal Transformation Program and Hashimoto's Protocol?
This program stems from the book, so they complement each other quite well. The book is like reading the textbook by yourself, and the program is like being in class with the teacher and getting to work with like-minded students who will support you in getting better.
Additionally, the program builds on the Hashimoto's Protocol book, with a deeper focus into the adrenals based on the things I have learned in the last 4 years since I wrote the Hashimoto's Protocols…
This program is ideal for people who are looking to heal and want to do it with a supportive community. If that sounds like you, then I invite you to join our tribe.
This adrenal protocol is a 6-week step by step, done for you program that takes the legwork out of healing and walks you through how to:
Get better sleep

Balance your blood sugar

Reduce inflammation

Replenish key nutrients

Reduce stress

Build resilience with adaptogens
Each week, you'll find videos, daily workbook activities, and email encouragement with tips that have helped others get well too. There is also an exclusive Q&A with our nutritionist, where you can get your questions answered!
In the program portal, you'll find bonus guides, recipes, meal plans, and quizzes to ensure that you have the best outcomes. You will also have an amazing community to learn from and celebrate with in our private Facebook group.
As a bonus, you'll have access to discounted self-order options for many of the recommended supplements, a resource to self-order labs, and a Q&A database from past participants answered by yours truly.
What's the difference between the Adrenal Transformation Program and the Hashimoto's Self-Management Program?
When you're sick and tired of being sick, it's hard to do the work to get better on your own. That's where a supportive community comes in HUGE. Having people cheer you on, hold you accountable, and give you space to ask questions and learn is a priceless gift. We live in an individualistic society, but there is something beautiful that happens when people come together to achieve a common goal. In this case, it's getting well so that we can live life on our terms and not at the mercy of our symptoms.
The Hashimoto's Self-Management Program is designed for individuals, whereas the Adrenal Transformation Program centers around community. If you have completed the self-management program and are still experiencing symptoms, I encourage you to consider the adrenal protocol. I've found that 90 percent of Hashimoto's patients are dealing with at least some degree of adrenal dysfunction. Dysfunction in adrenal hormone production is often to blame for symptoms that don't seem to retreat even after thyroid hormone treatment is in progress.
Additionally, the Adrenal Transformation Program builds on the Hashimoto's Self-Management Program with a deeper focus into the adrenals based on the things I have learned in the last few years…
What's the difference between the Adrenal Transformation Program and the Root Cause Reset?
During the Reset, I walk you through which trigger foods to remove, how to reduce toxic exposure, and ways to gently clear the detox pathways. The Reset acts as a catalyst for people who are serious about recovering their health because it safely prepares the body for healing. If you have completed the Reset, you may feel significantly better.
If, however, you are still feeling less than 100 percent after completing it, I recommend you dig deeper to find the root causes and triggers that may be contributing to your thyroid condition. The Adrenal Transformation Program may be a great next step because it creates balance and builds resilience in the body.
Through the adrenal program, I will show you how to get better sleep, level blood sugar, reduce inflammation, replenish key nutrients, reduce stress, and strengthen the adrenals with adaptogens. It may be the last healing wall you need to vault over to fully recover your health or at least feel significantly better.
What dietary changes are required, if any?
You'll be following the Root Cause Paleo diet, which removes the most common reactive foods in Hashimoto's: gluten and grains, dairy, soy, sugar, alcohol, legumes, as well as processed sugar and foods. However, individuals may be different in their triggers and needs. You can modify the recipes and meal plans provided in the program to accommodate your personal food sensitivities and dietary restrictions.
We'll be replacing these foods with organic fruits, vegetables, nuts, seeds, and high-quality meats. You'll have access to guides related to ordering foods and meal prepping to help you with these dietary changes.
Can I do this program if I am a vegan / vegetarian / pescatarian?
Aside from the AI Paleo Protein Powder, which can be substituted with the Organic Pea Powder, all of the recommended Rootcology supplements comply with these diets. However, the dietary recommendations in the program may not be compatible.
While the vegan, vegetarian, and pescatarian diets can be helpful for a variety of conditions, I have found that about 30 percent of people feel worse on the vegan diet with Hashimoto's, while only 27 percent feel better. This is in contrast to 88 percent feeling better gluten free!
Unfortunately, vegan/vegetarian sources of protein such as legumes (beans), dairy, grains, soy and some seeds may be incompatible with trying to heal a leaky gut, which is almost always present with Hashimoto's.
Eggs, some seeds, and nuts would be the preferred sources of protein for vegetarians. However, some people with Hashimoto's may be intolerant to those as well, especially in the early stages of starting a healing diet. So, it is important to try to add nutrient dense meats to maximize healing during this time.
Can I participate if I live out of the country?
Yes, you can participate if you're living out of the country!
All our webinars will be recorded and available in the Adrenal Transformation Program portal for you to watch at a time that is more convenient for you.
Additionally, you may want to get a head-start on ordering supplements as sourcing and shipping may vary from the standard recommendations. However, there will be a guide available for international supplement alternatives to help you order, as well as a portal for a UK based supplement company that can ship to other countries.
How do I prepare for the program? What's the schedule?
The Adrenal Transformation Program program will start on 2/10/20 so all participants who have signed up for this program can start at the same time. There will also be a Kickoff Webinar a week before, on 2/5/20, with Dr. Wentz to help you prepare and get familiar with the Reset portal. You can prepare by joining the private Facebook group and downloading the files in the portal, which you will have access to after signing up.
Here is an overview of the program:
Welcome: You can review the Welcome materials in the portal, and join the Kickoff Webinar with Dr. Wentz. These resources will provide you with a course overview and background information on the plan we will be utilizing to take back your health over the next 6 weeks! You'll also take the Adrenal Assessment to determine your current adrenal stress score.
Week One:

We'll prepare to start a diet that will remove the most common inflammatory foods in those with Hashimoto's, as well as balance blood sugar levels. You'll see some symptoms vanishing.

You'll also have the opportunity to submit questions and join Dr. Wentz for a Supplements Webinar.
Week Two:

We'll focus on resetting your body's circadian rhythm (the body's 24-hour biological clock that controls your sleep/wake cycle). We'll discuss helpful supplements to support your adrenals. While supplements are not required to be successful throughout this program, you will see additional symptoms resolve and optimal results, with using the right ones!

 You'll also have the opportunity to submit questions and join Stephanie for a First Week Q&A webinar.
Week Three: We will focus on managing anxiety and stress levels with simple yet highly effective stress-reducing techniques, strategies, and therapies! You can e

xpect to see more symptoms lift. 

Plus, Stephanie will be hosting a Second Week Q&A Webinar.
Week Four: We will focus on habits and lifestyle changes that will transform your life. You'll learn about how healing activities, essential oils, and exercise can heal your adrenals. Stephanie will also be hosting a Third Week Q&A webinar where you can ask questions.
Week Five: We'll talk about inflammation: both body inflammation, and inflammatory people in our lives. We will release past traumas, stop the vicious cycle of self-abuse, and focus on our goals for living a happy, healthy future.
Week Six: We will discuss a plan for maintenance and/or going deeper into additional healing strategies. We will also reassess your Adrenal Assessment score to see how it has improved since starting the interventions at the beginning of this program, and look at potential next steps. There will be a Wrap Up Q&A webinar with Dr. Wentz where you can get answers to any remaining questions.
Do I have to follow the protocol's schedule?
The program's protocol is designed for maximum success in the given time frame. All participants will be starting the program on the same date, and there will be daily goals and resources to follow over a specific timeline. You'll be able to download content to work at your own pace, however I recommend sticking to the program schedule to get the most out of the program. This also helps with the live calls, as those will directly correspond with the protocol's schedule.
How much time is required each day?
Depending on the day, how committed you are, and how many of the interventions are completely new to you, it will vary from person to person. The people who have the best results set aside some time every day to plan the next step and make sure they are prepared, calm and have time to rest and recover. This is a special time to give your health your full attention.
Keeping a health journal is a successful strategy and may take some extra time. It's recommended to allow one hour each day to dedicate to your health.
Is there a support line or chat available? What support is offered?
We'll be hosting several webinars during the program with both Dr. Wentz and Stephanie, our resident nutritionist. You will be able to send your questions in before the webinars, so they can be addressed.
You will also have access to my team of customer service agents and Stephanie, our resident nutritionist, dedicated specifically to this program via email. They will be ready to answer your questions, however we cannot answer any personal medical questions.
There will also be an exclusive Facebook group for program members lead by our resident nutritionist. You can connect with fellow program participants, as well as our incredible support team and staff, within the group.
How long do I have access to the course materials and email support?
The Adrenal Transformation Program is a 6 week course that begins on 2/10/20. You will have access to all of the portal's contents during this time period, as well as for 30 days after the course ends. This means you will have uninterrupted access until 4/21/20. We highly recommend downloading the course materials during this time so you can access them indefinitely.
I don't want to join Facebook, do I have to?
Upon signing up, you'll receive a link to our private Facebook group, where members can communicate with other members, as well as our support team.
If you do not have Facebook, it may be beneficial to set up a temporary account to be a part of the group discussion. However, all necessary information to complete the program will be available within the Adrenal Transformation Program portal, so it is not a requirement.
Are all of the supplements required?
Aside from a high quality, allergen free protein powder for the daily smoothie, supplements are not required to do the program. However, I do highly recommend them for achieving optimal results. In my experience, the best outcomes happen when people use supplements, in addition to the other changes made to their diet and lifestyle, but many people have had success in completing the program without the use of supplements.
Do I have to use your brand of supplements?
I've spent a great deal of time creating the Rootcology line to provide safe, clean, and effective products. All of the supplement ingredients have been carefully chosen by yours truly to address the needs and sensitivities of people with autoimmune thyroid disease. They are:
Gluten free
Dairy free
Soy free
Pesticide free
Toxin free
Pharmaceutical grade
Free from potentially harmful fillers
Tested by a third-party for safety
If you utilize Rootcology supplements, as a member of the Adrenal Transformation Program you will receive a 10% discount on all supplements within the Rootcology store.
However, if you use another supplement brand outside of my recommendations, please understand that you're doing so at your own risk, and I cannot vouch for its safety or effectiveness.
That said, there are many wonderful companies that make supplements. Look for products that are gluten free, dairy free and soy free, as well as for companies that have their products tested by third party vendors to ensure quality. If you are an international customer, there will be a guide available for international supplement alternatives.
What is the return policy for supplements?
Rootcology offers a 30 day money-back guarantee on all products. If, for any reason, you are unsatisfied with a product, it may be returned to Rootcology within 30 days of purchase for a full refund, minus shipping/handling fees. Return shipping is paid by the customer.
What if I want to do the program but have an allergy to one of the supplement ingredients?
If you have a known allergy or sensitivity to an ingredient in any of the supplements, please do not take them. There will be an alternate supplement guide for those who are sensitive to the ingredients in the Adrenal Transformation Kit supplements.
How long will it take for my products to arrive?
You will be given access to the Adrenal Transformation Program portal and introductory content immediately after purchasing. Modules will be released weekly thereafter, following the course schedule. The official start date for Week 1 of the program is February 10th.
Rootcology orders will be shipped within 3 business days of receiving your supplement order. Please allow an additional 2 to 3 business days for the product to be delivered. Items on backorder or shipping from multiple locations may require additional processing time.
What's the shelf life of the supplements?
Generally, Rootcology products "expire" 24 months after the manufacturing date, which is marked on the bottom of the container. After those 2 years, the products are not unsafe, however, they may start to lose their potency.
How will this program affect any medications I am taking?
The Adrenal Transformation Kit supplements are generally safe to take while on thyroid medications. It is, however, recommended that you separate thyroid medications and supplements as instructed by your practitioner or pharmacist. (Most are to be taken 30 minutes to 1 hour after your thyroid medication; magnesium, calcium, and iron, 4 hours after).
While we are not aware of any adverse reaction it's always best to check with your skilled personal health care practitioner before starting any program.
Can I participate if I have Celiac disease?
Studies have found that about 1 in 5 people with Hashimoto's also have Celiac disease. Most autoimmune conditions have common root causes, and a lot of times the things that are recommended for one autoimmune condition will help with others. I've personally seen my protocols help many clients with Celiac disease, so you can definitely benefit from this program.
Who should NOT do the program?
Unfortunately, the Adrenal Transformation Program supplements are not to be used with Addison's, a history of electrolyte imbalance, diuretics, or steroid medications. Additionally, the program is not for women who are pregnant or nursing.
Can I exercise during the program?
The Adrenal Transformation Program is a time for kindness to your body. Even if you know your exercise isn't stressful, your body may interpret it as stressful if you are out of breath and straining in any way. In the program, we will focus on restorative healing movements like restorative yoga, tai chi and stretching. Take this time to be kind and gentle with yourself. You can resume your regular exercise, later, after your adrenals have had a chance to recover.
When will I start seeing results?
It may take a week or longer for you to feel any changes. Depending on what your lifestyle, diet, and health were like before the program, it's hard to give an exact timeframe. Some people who are already following a Paleo diet and have made many of the recommended changes will report feeling more energy and clarity of thought over the course of the program. Others who are radically changing their diet may experience detox symptoms after starting the program. There are recommendations for supplements and interventions to help with these symptoms until they pass. Many people will start feeling more energy within a week of starting the adrenal support.
I have an autoimmune disorder. What is realistic to expect from this program?
People with autoimmune disorders can greatly benefit from the Adrenal Transformation Program, as it focuses on supporting healthy adrenals and supporting optimal cortisol levels throughout the day. Most participants report an increase in energy and general well being, better sleep, and a decrease in anxiety and nervousness.
Do you have a payment plan?
Unfortunately, we do not offer payment plan options at this time.
I hope these questions are helpful for you. To enroll in the Adrenal Transformation Program,
click here.
Disclaimer: This is a digital product only. All content is delivered via online portal. These statements have not been evaluated by the Food & Drug Administration. This product is not intended to diagnose, treat, cure or prevent any disease. The information contained herein is for informational purposes. Please be sure to consult your physician before taking this or any other product. Consult your physician for any health problems or before starting a new program.
*Our hours of operation are Monday – Friday, 10am – 6pm ET.