Thank you so much for your interest in the Adrenal Transformation Program!
Unfortunately, program enrollment is closed at this time, but the Adrenal Transformation Protocol book is now available!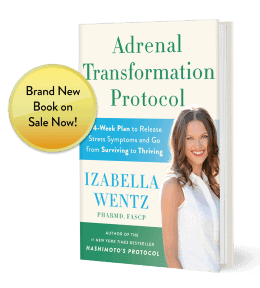 The protocol in this book is based on my Adrenal Transformation Program that has helped thousands of participants dramatically improve their health. Over 3,500 people have now taken the program, and participants have seen staggering improvements:
92 percent reduced mental fog 

89 percent reduced fatigue 

86 percent reduced anxiety

…and that's just the tip of the iceberg!
I decided I wanted to create a way for this program to reach even more people, so it could help them reverse their adrenal and thyroid symptoms, in just four weeks. Adrenal Transformation Protocol is a simple four-week program to help you balance your stress response and gradually build up resilience, to prevent excess stress from overwhelming your adrenals in the future.
I know how life-changing these simple steps can be, and I don't want you to have to wait another day for healing. So I am also offering a FREE copy of my ABCs of Adrenals Support guide to help you get started now!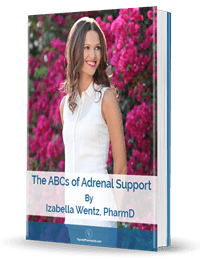 This guide will help you:
Recognize the symptoms of adrenal dysfunction (it may not be your thyroid!)
Understand the common root causes so that you can identify triggers and start healing today
Learn practical tips for recovery that you can easily implement right away
Uncover the most helpful supplements (like my "ABCs")
And more!
To get your ABCs of Adrenals Support guide and be notified when program enrollment reopens, enter your email below.
You will be the first to know!
To learn more about the Adrenal Transformation Program, continue reading below.
What would you do if you had
more energy?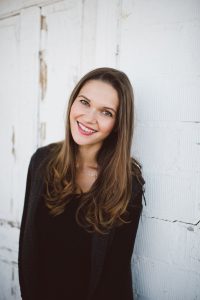 Maybe you've been doing ALL the right things, eating ALL the right foods and yet, you still feel tired, brain-fogged, anxious, and overwhelmed.
Before my remission, constant exhaustion dominated my days. I would wake up tired, drag myself out of bed, and drink 6-8 cups of black tea to get myself through the day…
I'd stress about whether I was going to have a random panic attack at an awkward time, and worry about forgetting important details during work meetings.
My health AND my life felt so out of control. Can you relate?
Usually, when symptoms like these pop up, the thyroid is quickly blamed.
But here's a little secret that few know about:
Your adrenals may be causing all of these symptoms AND might even be triggering your autoimmune thyroid disease!
When I was searching for remission 10 years ago, I'd never heard of adrenal dysfunction – I wasn't even sure it was a real condition!
Thankfully, my compounding pharmacist assured me that adrenal dysfunction was real (and not just in my head), and I discovered that I was in Stage 3 Adrenal Fatigue. I began focusing on recommended adrenal interventions and saw tremendous improvements in my brain function, energy levels, hormone balance, fatigue, and blood sugar — quickly!
Through years of research and patient study, I've found adrenal recovery to be a crucial component to the Hashimoto's recovery process.
In fact, 90 percent of my Hashimoto's clients have reported some level of adrenal dysfunction. (Most of them actually had advanced stages of adrenal dysfunction.)
To help as many people as possible, I've poured my heart and all my energy into a step-by-step online adrenal recovery course, and I am so excited to share it with you. It is called the Adrenal Transformation Program, and clients have reported experiencing renewed energy, mental clarity, balanced hormones, and emotional peace!
The Adrenal Transformation Program supports and nourishes your adrenals, and can accelerate your healing, making you feel more energetic, focused, calm, rested and alive — quickly.
Enrollment is currently closed.
To be notified when enrollment reopens and get your FREE copy of The ABCs of Adrenal Support to start healing NOW, enter your email below:
How can nourishing the adrenals reverse Hashimoto's?
In most cases of adrenal fatigue, the problems originate in a communication breakdown that occurs within the hypothalamic-pituitary-adrenal axis, otherwise known as the HPA axis. The HPA axis describes the interactive feedback loop that takes place between these three endocrine glands.
If the communication between these three breaks down, your adrenals and their ability to produce important essential hormones can be jeopardized. The HPA axis works in response to two types of stress: immediate stress and chronic stress.
Stress is one of the most common causes of adrenal fatigue, as it creates an intense demand for hormones (like cortisol and adrenaline) to be released.
There are 4 main types of stress that contribute to adrenal dysfunction:
Sleep Disorders – One of the fastest ways to induce adrenal dysfunction is through sleep deprivation, as it interferes with the body's ability to release the human growth hormones it needs to heal. I used to recommend getting 10-12 hours of sleep per night for one month, as a primary strategy in my adrenal-focused recovery protocols. However, in the real world, I know not all of us are able to achieve a good night's sleep every night, let alone sleep for 10-12 hours, so supportive strategies are often necessary, beyond the basic recommendation of getting more sleep.
Mental/Emotional Stress – In my survey of 2232 people with Hashimoto's, 69 percent reported a lot of stress in their life before they began to feel unwell! Feelings such as grief, guilt, fear, anxiety, excitement, and embarrassment can be classified as stress. This stress is based on our perception, not on the nature of the individual stress. Traumatic stress may also lead to a chronic pattern of adrenal hormone dysfunction. Various types of traumas and abuse have been tied to autoimmune conditions and thyroid hormone abnormalities. Many of my clients have experienced significant traumas, such as the loss of a loved one and/or being in an abusive relationship, before the onset of Hashimoto's. Some of us have also experienced childhood trauma, which can set the tone for altered hormone patterns in adulthood.
Metabolic/Glycemic Dysregulation – Researchers in Poland have found that up to 50 percent of patients with Hashimoto's have an impaired tolerance to carbohydrates, meaning that after consuming carbohydrate-rich foods, their blood sugar levels would spike up very high, causing a great amount of insulin release. The role of insulin is to clear blood sugar out of our cells, so a large insulin release is followed by a rapid drop of blood sugar (hypoglycemia). Symptoms of hypoglycemia are very unpleasant and may include irritability, fainting, lightheadedness, or tremors. Hypoglycemia necessitates the release of the adrenal hormone cortisol, to help maintain the glucose supply to the brain, and counteracts insulin, causing insulin resistance.
Chronic Inflammation – Chronic inflammation may occur from a variety of causes, such as food sensitivities, infections, dysbiosis, and toxic burden. It may show up as symptoms like joint pain, bloating, and irritable bowel disorders, which will signal cortisol for its anti-inflammatory effect.
Normally, when there is immediate stress, the hypothalamus signals the hormones needed for your fight or flight response. The adrenals pump out extra hormones, and you go into survival mode. Once the danger is over, everything returns to normal. But…
When the body is in a state of chronic stress, the stress response is constant.
The body wants to meet this high demand for cortisol, so it decreases the production of other necessary hormones. Eventually, the HPA axis becomes overwhelmed and stops sending messages to the adrenals to produce hormones, no matter what's happening.
Adrenal fatigue symptoms are far reaching, and include:
Feeling tired despite adequate sleep
Overwhelm
Trouble falling asleep or staying asleep
Difficulty getting up in the morning
Dependency on caffeine
Craving salty foods (a.k.a. the "I just ate a whole bag of chips syndrome")
Craving sweet foods
Increased effort required for everyday activities
Intolerance to exercise
Low blood pressure
Feeling faint/dizzy when getting up quickly
Easily startled
Mental fog or trouble concentrating
Alternating diarrhea/constipation
Low blood sugar
Decreased sex drive
Decreased ability to handle stress
Longer healing time
Mild depression
Less enjoyment in life
Feeling worse after skipping meals
Increased PMS
Reduced ability to make decisions
Reduced productivity
Poor memory
Many people with Hashimoto's will assume they need to adjust their thyroid hormone when they experience these symptoms, and may initially report feeling more energetic, but this is usually followed by feeling worse and worse… until they are right back to where they started. At this point, they will likely go back to their physicians to check blood work, only to be told that their thyroid labs are normal.
What many people don't realize is, the reason behind the symptoms may in fact be due to dysfunctional adrenal hormone output.
The adrenal glands release several hormones that impact a multitude of functions throughout the body, including stress tolerance, inflammation, blood sugar, sex drive, and body fat. The dysregulation of one of these hormones – cortisol – has an intricate feedback loop with the thyroid. In the early stages, high cortisol increases antibody production and inhibits the peripheral conversion of T4 (inactive thyroid hormone) to T3 (active thyroid hormone).
At the same time, cortisol promotes the production of reverse T3 (rT3), an inactive thyroid molecule that is able to bind and block T3 hormone receptor sites, prohibiting the necessary reactions to take place and leading to hypothyroid symptoms, despite adequate amounts of thyroid hormones and "normal" thyroid labs. Cortisol also prevents the release of thyroid stimulating hormone (TSH), which halts the production of more thyroid hormones.
If adrenal dysfunction goes unchecked, cortisol levels will eventually decline but symptoms of increased reverse T3 will increase. That's because the body tries to preserve as much active cortisol as possible and slows down the thyroid to induce hypothyroidism, in order to prevent the breakdown of cortisol.
People with hypothyroidism are often given supplemental thyroid hormones to address this imbalance. However, when only thyroid hormone is given, without adrenal support, low cortisol can be further lowered due to the feedback loop.
This is why supporting the adrenals is a critical part of overcoming Hashimoto's and one of the first steps I recommend for all of my clients!
While there are other adrenal programs out there designed to help you feel better, most of them involve giving up caffeine and getting more sleep. Those strategies may be a piece of the puzzle for some… but they are far from the whole picture. And let's face it, for some of us, trying to give up coffee when we're already struggling to get through the day just makes everything feel so much worse!
That's why I created the Adrenal Transformation Program. It's a tangible way for people to begin to heal — immediately, and long-term.
I've designed the Adrenal Transformation Program to help you balance this stress response with nourishment and support, to give your body the ability to truly heal.
It's a 6-week, step-by-step guided online program, that takes the guesswork out of healing and nourishing your adrenals, and grants you access to:
Weekly workbooks with activities and life-changing strategies to overcome adrenal fatigue, and help you prevent excess stress in the future
Detailed supplement guides
Meal plans and recipe guides
Short educational videos
Action plans for troubleshooting specific symptoms
Daily emails to support you as you work on healing your adrenals
Our very own Thyroid Pharmacist Nutritionist to assist with food choices
Our knowledgeable Health Coach to support and guide you along the way

Q&A videos with Dr. Izabella Wentz and the team to get answers to your questions

My exclusive Adrenal Transformation Program (ATP) Facebook support group
… and so much more!
Enrollment is currently closed.
To be notified when enrollment reopens and get your FREE copy of The ABCs of Adrenal Support to get started right away, enter your email below:
I know it can be scary to start something new, but I want you to know, you can do it. You are braver than you think, and you can tackle this condition head-on… and with the support of my community.
"I have more energy to approach my day. Many of my body aches have diminished. I'm getting quality sleep every night for the whole night! This program has helped me feel better than I've felt in over a decade. Daily emails and support from the Facebook group helped me to stay focused and accountable. The small actionable steps each day made this program easy to implement. When I signed up, I was skeptical, but willing to try anything to feel better. I highly recommend this program to others that are suffering from adrenal fatigue! It's a game changer! Easy to implement when working from home. Step by step instructions and info to help you help better in a matter of weeks." – Amy M.
Do you experience any of these symptoms?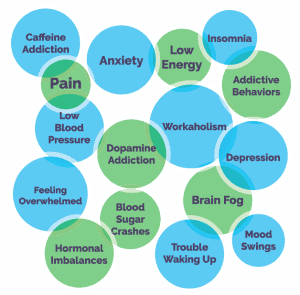 If any of these sound familiar, keep reading —they can all be overcome with my adrenal program.
After addressing her adrenal health, Pauline saw improvements in sleep, energy, digestion, and more:
"Improved sleeping, feeling more refreshed in the morning, decreased palpitations, significantly less frequency of low blood pressure, increased energy throughout the day (only needed to take an afternoon nap once during the 6 week program), increased productivity, less stomach upset and improved digestion and improved concentration.The program was helpful in so many ways, but I think the most helpful was changing my patterning, habits and ways of thinking.
ATP also validated some symptoms that I had been apprehensive about treating, such as my sodium deficiency. Starting my day with the Adrenal Kick Start and adding salt to my drinking water made a significant improvement in my well-being. […] My deepest thanks to Dr. Izabella and her team for creating this wonderful course, making it available to so many of us, significantly improving the state of our health and thereby enriching our lives." – Pauline Y.
When you join the Adrenal Transformation Program, this could be your success story too.
It's pretty terrible walking around feeling like a shell of a person, and I really believe this program can help you. But to be sure, I analyzed the results of everyone who participated, tracking targeted symptoms before and after the program, and they reported these incredible results:

This program is a game-changer, because I will gently teach you how to create healthy habits that you'll take with you past this 6-week program, and into your everyday life. I have designed this program with a goal to help you feel stronger and more energetic each day.
To ensure all program members experience the best outcomes, my team and I are constantly analyzing the results. We recently interviewed several participants to find out what worked well for them in the program, and where we can continue to improve to be more effective at helping you reach your goals. When we asked them about where they were when they started ATP and how they are feeling today, members shared:
Beth had suffered past traumas that were triggers for her Hashimoto's and found that the ATP gave her the tools to manage her anxiety.
"During the time of the adrenal reset program, I was having debilitating anxiety and couldn't find a lot of help with it. I was always having a lot of blood sugar balancing issues as well that were discouraging. The timing of the program was perfect to help me with the tools that I would need to further my healing journey with Hashimoto's and multiple autoimmune diseases. I worked through the program daily, watched the videos, and began to implement a lot of the protocols and ideas that Dr. Wentz discusses in the program. I truly loved this program, the support and community in the Facebook group, the outline of the curriculum, what was suggested/recommended to do and to try for healing were so helpful and a great tool to take with me for use in the future. I have gone back to this information many times since completing the program and it continues to be helpful in my day-to-day life even now. I couldn't recommend it more! The anxiety that I was dealing with is pretty much non-existent now, and I feel so much better when my blood sugar is kept balanced and in control. I feel better equipped to deal with this aspect if I did have issues with it in the future."
In addition to getting her anxiety under control, Beth also put a stop to her hair loss and is experiencing new hair growth, and has felt some relief from depression.
Other participants, like Laura, experienced a major shift in their energy levels:
"I joined because I was so fatigued that by 5 PM I was ready to sleep. I am in my 30s so having my life kinda being taken away from me was horrible. And of course, at night I couldn't sleep or my sleep was not restful at all. I had so little energy that even going for a walk seemed so difficult. And I was struggling with brain fog. I know my husband and family were trying to understand but as I didn't have any visible symptom that I was kinda in a way a bit disabled it was hard for them and for me to adjust to this."
ATP taught her that with just a few minutes of self-care a day, she could feel like her previously energized self again.
"I really love this program because of the community in the FB group. It was so nice to not feel alone in my struggles. I definitely felt an improvement in my energy levels, I learned to take care of myself better and I started having more restful sleep. Also, implementing rituals in my life like my 3 PM tea/latte break was really beneficial. Also, the program was fun. Every week there would be something new and I really loved how we worked on being positive, visualizing that I am healthy and full of energy. I really loved the program and would actually do it again."
Enrollment is currently closed.
To be notified when enrollment reopens and get your FREE copy of The ABCs of Adrenal Support to start healing today, enter your email below:
Over the Course of 6 Weeks, I Will Walk You Through 6 Nourishing Steps to Get Your Energy Back.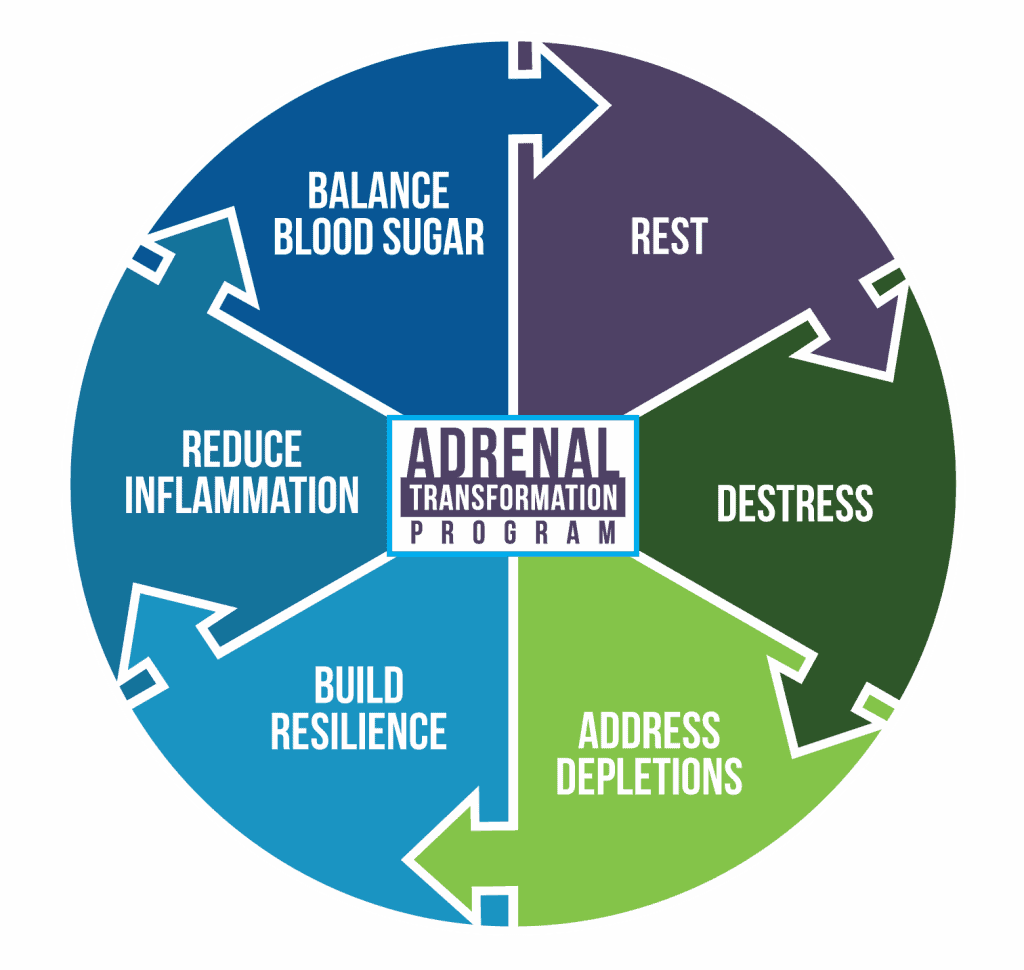 The program will focus on healing and building safety in your body, through the following:
Step #1 – Balance Blood Sugar: You will see great improvements as I show you exactly how to stabilize your blood sugar through diet. Swings in blood sugar can weaken your adrenals and cause a spike in your thyroid antibodies, leading to symptoms like fatigue, anxiety, and lightheadedness. Say goodbye to blood sugar crashes!
Step #2 – Rest: Sleep is the reset button for the adrenals, but I know most of our lifestyles don't allow us to sleep for 10-12 hours a day. So in this program I share strategies on how to help your body get the best rest (even when you're NOT sleeping!), so that your adrenals have the resources they need to heal.
Step #3 – De-stress: This is the MOST important strategy, but it is the hardest to implement. One of the most common causes of adrenal fatigue is stress, which creates an intense demand for stress hormones such as cortisol and adrenaline. With enough chronic stress, the adrenals can become overwhelmed and desensitized, leading to symptoms like fatigue, brain fog, anxiety, forgetfulness, depression, and more. I take the stress out of de-stressing by sharing what has worked for me and hundreds of my clients.
Step #4 – Replenish Nutrients: The adrenals require specific nutrients to function, and many people with Hashimoto's may be deficient in adrenal-supportive nutrients. I love using delicious foods like bone broth, to nourish and support the body back to health—this is truly using food as medicine! I'll also share my essential ABC's for adrenal recovery.
Step #5 – Reduce Inflammation: Chronic inflammation will signal the adrenals to release more cortisol for its anti-inflammatory effect. I will show you which foods are known to cause inflammation in autoimmune conditions and how removing them can reduce symptoms (sometimes overnight)!
Step #6 – Build Resilience: I will share strategies to refresh your body and shift it into recovery mode. Adaptogens can help normalize the hypothalamic-pituitary-adrenal (HPA) axis and are one way to do this… but there are many others too!
We will also prepare the gut for healing!
If this sounds like a lot to do over six weeks, at no point do I want you to feel stressed out or overwhelmed by the information, nor the protocols. We'll be taking baby steps!
For example, instead of asking you to abruptly give up all caffeine to "heal" your adrenals, getting off caffeine is optional in the program. However, most participants find they're able to wean off or minimize caffeine towards the end of the program because they no longer need it!
I will help you plan in Week 1, support your energy levels through blood sugar balancing with food in Week 2, and give you strategies to boost your energy with supplements and lifestyle changes in Week 3 – before we offer an option to slowly lower your total caffeine consumption. This way, you can start experiencing the benefits of balanced cortisol, without the unpleasant side effects of caffeine withdrawal, which do not support our stress-reduction goals.
Additionally, I will do my best to give you only the supplements you need, so you don't feel like "Pilbo Baggins". 😉 We will start with just six core Adrenal Transformation supplements, if you choose to use them. Furthermore, you will not be required to visit any vampires for blood work, and the program does not require expensive out-of-pocket tests to help you feel better.
My hope for you is that you'll apply the knowledge I share and put your hand to the plow. One day at a time, step-by-step, until your energy levels are fully restored. I know you can do this.
But it doesn't just end there. You may FINALLY find and address the Root Cause of multiple symptoms, like Fabiana did:
"I feel so much better in all of my symptoms and not only that I also feel very empowered to take charge of my health. I used to live in denial and had accepted to live with all of my symptoms as a normal part of my life, not anymore! Now I know that part of being a strong woman is to be able to say no to the things that were not helpful to my state of mind and my health. Now I feel in control of the way I feel and my future healing journey has only just begun! Thank you so much for allowing us to get on this journey!" – Fabiana M.
Most people will see a significant improvement in symptoms week by week. If however, you still have residual symptoms at the end of the program, we'll revisit them and I will give you troubleshooting direction. I've also created a Symptom Journal so you can track your progress, and really tune into the improvements you are making.
Within mere weeks of the diet, lifestyle and other changes that we'll be following, participants have seen the following transformations:
Blood sugar crashes→ These crashes should become more rare! (With time, you will also find that you will be able to go between meals for much longer without becoming "hangry.")
Mood swings→ You will start feeling a sense of better control of your emotions once again. You may be surprised at how un-annoying everyone and everything really is!
Anxiety→ Reduced anxiety, a sense of calmness, and fewer worries.
Insomnia→ You'll find it easier to fall asleep and get quality sleep, so that you can wake up feeling more refreshed.
Depression→ Joy and happiness!
Overwhelm→ An increased ability to handle and cope with stress.
Low blood pressure→ A healthy blood pressure reading.
Hormonal imbalances→ Improved hormone balance (though some may require additional hormones).
Brain fog→ Clarity and sharpness.
Low energy→ Lots of it!
Enrollment is currently closed.
To be notified when enrollment reopens and get your FREE copy of The ABCs of Adrenal Support to start healing NOW, enter your email below:
"This program helped me get my energy back! I've suffered with hashimoto's for 25 years and could hardly get off the couch because of exhaustion. I can now know that will power and commitment is key. Also, one day at a time. Forgive yourself and try it. This has saved my life!" – Heidi P.
Here's what you will get when you enroll…

Feeling busy? Hardly have time to remember to eat? I get it. My latest program is for the busy mom, working professional, and everyday person, so that they can find their root cause and start living symptom-free.
I want to set you up for total success and help you get your energy back, so I carefully developed and perfected this online program, to provide you with: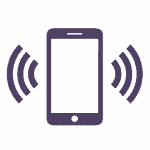 The Kick-Off Video
You will learn how to prepare for and get the most from this program, so you will have the best success!
Interactive Portal Access
Including lessons, workbooks, and video modules that will train and equip you with tools to heal.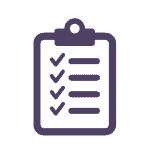 Adrenal Assessment
This targeted questionnaire will help you determine your current adrenal stress score, and track your healing progress.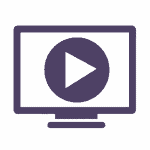 Helpful Q&A Videos + Database
Submit your questions and discover how to make the most out of transforming your body… from the inside out. Plus, get instant answers in our online database, with access to 100's of questions from past participants.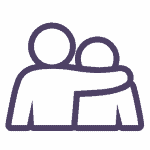 Supportive Community
You'll have access to a private Facebook group of fellow Adrenal Transformation members, where you can connect with our resident nutritionist, team health coach, and fellow ATP members, for extra accountability and support!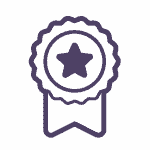 Daily Goal Emails and Accountability
You'll receive daily goals along with encouragement and key information, broken down into tiny, bite-sized pieces to help you thrive during the transformation (and not leave you feeling overwhelmed).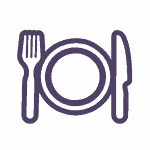 Easy to Implement Meal Plans
I'll share my favorite recipes, shopping lists, and meal plans. I did the work upfront to make this as stress free as possible for you! 🙂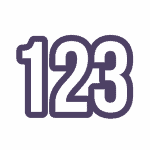 Step-by-Step Guidance
I'll provide resources and tips every step of the way, so you can learn how to fit the Adrenal Transformation Program into your daily routine.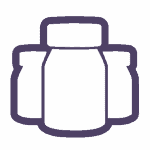 Superior Supplements
Get access to my supplement brand, Rootcology, at a 10% discount for all of my Adrenal Transformation Members.
And so much more!
What if you really could fit this into the nooks and crannies of your life, get amazing results, and feel like your old self again? I'll show you exactly how to do this when you enroll.
To be notified when enrollment reopens and get your FREE copy of The ABCs of Adrenal Support to get started right away, enter your email below:
"This is an amazing program and I am so thankful for all the time, effort and care put into making it happen! So many wonderful things, it is hard to list them all! The fact that we have the program for 6 months is awesome, and will be a great opportunity for all of us to go back and work on the things in more depth. I am feeling better- my energy level has improved, my joint pain is much improved as well as reduction in brain fog, headaches and anxiety. The fact that I am feeling better is an inspiration to want to continue to use the program and to make many of the things we have learned lifelong habits and routines! I wasn't expecting there to be so many different things other than diet and supplements and it's really incredible how all encompassing this program is. It deals with not only the physical aspect of our bodies but emotional and spiritual aspects as well. So many excellent tools presented. Self care is so often forgotten and this program even addresses this in depth. Can't say enough good things about this program and would highly recommend it to anyone!"
Still Not Sure if this Program is for You?
If you're ready but afraid you can't afford it…
Getting your health back doesn't have to be a life-altering, overwhelming process.
It doesn't have to break the bank either.
Joining this program is just a FRACTION of the cost of medical bills from one doctor visit, which can cost hundreds of dollars per visit. Not only will you be saving money, you'll be saving time spent traveling to appointments and waiting in line at the doctor's office. Plus, you'll be part of a community… and that is priceless.
Just try it. You have nothing to lose but symptoms.
By following the recommendations for recipes and supplements, Mary was able to reduce her inflammation – and so many symptoms!

"My body now sweats
I don't feel so nervous
The good fats make me feel better
Mostly only hot flashes at night
The texture and look of my tongue is better
Feel more positive and energized
I would recommend the ATP program to anyone who is having a lot of symptoms and suffering. The supplements and recipes have been very beneficial in lowering inflammation and allowing me to experience more energy, clarity and inner calmness again. […]"
This program is for you if:
You're ready to take back your health and shed your symptoms
You're committed to caring for you and to investing in yourself
You want to learn more about how to take charge of your condition
You thrive in being a part of a community
This program is not for you if:
You are medically unstable and in need of urgent medical attention (please see a doctor ASAP)
You are not willing or unable to change your diet or lifestyle (Please note: some of the recommendations may not be appropriate for those with histamine/oxalate issues. In these cases, I highly recommend working with a practitioner who can help you modify the program to your needs.)
You have ulcerative colitis, Addison's disease, or a history of electrolyte imbalance
You want someone else to "heal" you without participating in your healing
You are taking certain medications, including blood thinners, diuretics or steroid medications (Please consult with your practitioner before starting this, or any new program.)
Isn't it time to give yourself the gift of health?
Together with your heart and my resources, you can find the root cause of your condition and start healing. I hope you'll join me — and others like you — to reclaim your health and live your life by design.
Program Guarantee

If for whatever reason, you decide that the program is not a good fit for you and you want a refund, all you have to do is email our customer service team. Simply let us know by Day 7 of the program, and we'll get back to you within 24-48 business hours. This will allow you to check out one complete week of the program before deciding.
Frequently Asked Questions
What's the difference between the Adrenal Transformation Program and Adrenal Transformation Protocol book?
The Adrenal Transformation Program is a 6-week online program, where all members begin at the same time and work through the program together, step-by-step. Each week, you'll receive videos, daily workbook activities, and email encouragement with tips that have helped others get well too.
You'll also have exclusive Q&A videos, where you can submit your questions to be answered by me and my team nutritionist, as well as a private Facebook group where you can ask questions, learn from, and support other members! As a bonus, you'll have access to discounted options for my recommended supplements, a resource to self-order labs, and a comprehensive Q&A database with questions from past participants, answered by me. 🙂
The program takes the guesswork out of healing and walks you through how to balance your blood sugar, get better rest, reduce inflammation, replenish key nutrients, reduce stress, and build resilience!
The Adrenal Transformation Protocol book is based on the program, so they complement each other quite well. After seeing the exciting improvements people experienced during the program, I wanted to make the protocol more widely accessible in book format so that everyone would have the opportunity to experience these transformations. However, I've also found that the live program format can help support your success!
As a former graduate student, I know we all have our best ways of learning. Some of my classmates did well just reading the textbooks, other classmates preferred going to a lecture or a discussion group. 😉
With the additional resources, guidance, and accountability, the program is like being in class with a teacher and supportive classmates who are working towards the same goal of healing, whereas the book is like reading a textbook by yourself.
Whether you have the Adrenal Transformation Protocol book or not, the Adrenal Transformation Program can add support (and so much more) to your pursuit of healing!
What's the difference between the Adrenal Transformation Program and Hashimoto's Protocol?
While Hashimoto's Protocol contains an adrenal protocol focused on using lifestyle changes like quitting caffeine and getting 10-12 hours of sleep to heal the adrenals, the Adrenal Transformation Program utilizes new and innovative protocols that focus on building safety in the body, which helps to create more energy without requiring people to quit caffeine, sleep 10-12 hours and/or lead a perfectly stress-free life. They were born out of desperation when I was a new sleep-deprived mom!
What's the difference between the Adrenal Transformation Program and the Hashimoto's Self-Management Program?
The Hashimoto's Self-Management Program is a self-guided, 12-week online program that aids the individual in identifying and addressing the root cause(s) of their Hashimoto's, and involves many different areas such as infections, nutrient deficiencies, food sensitivities, medications, and toxicity. There are also resources for lab testing, discounts on supplements, and targeted symptom solutions.
The Adrenal Transformation Program is a 6-week, deep and focused dive into supporting the adrenals. It is designed to help balance the stress response and build up resilience, to prevent excess stress from overwhelming the adrenals in the future, incorporating various adrenal support methods of personal transformation, along with mitochondrial support and targeted nutritional methods to resolve adrenal triggers. If you have completed the self-management program and are still experiencing symptoms of adrenal dysfunction, I encourage you to consider the adrenal protocol. This program will provide you with additional support to keep you feeling well and functional while you heal your body… without the need to be "perfect" with your lifestyle choices.
Another benefit of the Adrenal Transformation Program is the community aspect. The Hashimoto's Self-Management Program is designed for individuals, whereas the Adrenal Transformation Program centers around community, with the support of like-minded people to cheer you on, hold you accountable, and give you space to ask questions and learn. Some added benefits to the program include: a Facebook support group specifically for program members who will all begin at the same time, Q&A videos, as well as step-by-step guides and workbooks to make your lifestyle changes go as smoothly as possible.
Addressing adrenal issues will help most people feel significantly better — and we are so excited to offer an abundance of support to you so that you can get your life back!
What's the difference between the Adrenal Transformation Program and the Root Cause Reset?
The Adrenal Transformation Program is focused on balancing the stress response and building up resilience to prevent excess stress from overwhelming the adrenals in the future. It offers a deep dive and hands-on guidance on helpful lifestyle changes to support adrenal health and improve symptoms like sleep, energy, focus, and mood, utilizing my most current, tried and tested adrenal protocols.
The Root Cause Reset program is a 4-week program, based on my fundamental Liver Support Protocol. It concentrates on reducing toxicity in one's life and aiding one's liver in processing toxins. Each of the four weeks has guided information to help you reduce the burden on your liver and safely give it a supportive boost.
If you have completed the Reset, you may feel significantly better. If, however, you are still feeling less than 100 percent, you may need to dig deeper to find the root causes and triggers that may be contributing to your symptoms. The Adrenal Transformation Program is oftentimes a great next step!
What dietary changes are required, if any?
You'll be following a Paleo-style diet, with a focus on nutrient-dense, blood sugar balancing foods. This diet excludes the most common reactive foods in Hashimoto's, and those that contribute to stress on the adrenals: gluten and other grains, dairy, soy, alcohol, legumes (except for green beans and pea protein), as well as processed sugar and foods. We'll be replacing these foods with organic fruits, vegetables, nuts, seeds, and high-quality animal protein.
You'll have access to guides related to ordering foods and meal prepping to help you with these dietary changes, however, individuals may be different in their triggers and needs. You can modify the recipes and meal plans provided in the program to accommodate your personal food sensitivities and dietary restrictions, but we do recommend keeping modifications within the guidelines of the program diet for best results.
Will I lose weight on the program?
The program is not focused on losing weight but it is focused on balance, and for some, that can mean losing excess weight. We have found that about 72-80% of those that wish to lose weight do so during the program. Conversely, those that are underweight do not usually lose more weight, rather, they get to a healthier weight as well.
Can I do this program if I am a vegan/vegetarian/pescatarian?
The dietary and supplement recommendations are not specifically designed to be vegan/vegetarian/pescatarian, but there are elements of the program that you could still incorporate, and that could be modified to your needs.
Some of the recommended supplements do contain animal-derived ingredients, however, supplements are optional, aside from the AI Paleo Protein and Paleo Protein – Vanilla powders, which can be substituted with an organic pea protein or another compliant protein powder of your choice.
Additionally, the dietary protocol and menus are based on a Paleo-style diet, with a focus on nutrient-dense, blood sugar balancing foods, including vegetables, fruits, and meats, while removing processed foods as well as those that are commonly reactive and can contribute to stress on the adrenals. Eggs, seeds, and nuts are allowed on the ATP diet, so you could modify the meal plan and recipes to incorporate more of these sources of protein.
Please keep in mind that results may vary if making modifications beyond the standard program.
Can I exercise during the program?
The Adrenal Transformation Program is a time for kindness to your body. Even if you know your exercise isn't stressful, your body may interpret it as stressful if you are out of breath and straining in any way. In the program, we will focus on restorative healing movements like restorative yoga, tai chi and stretching. Take this time to be kind and gentle with yourself. You can resume your regular exercise, later, after your adrenals have had a chance to recover.
Are supplements included?
Supplements are not included, but are recommended for achieving the best results and can be purchased separately at a discounted price. As a program member, you'll receive an exclusive 10% discount on supplements through Rootcology. If you choose to utilize the Rootcology supplements, the Adrenal Transformation Kit must be made as a separate purchase from our digital Adrenal Transformation Program.
Are all of the supplements required?
Aside from a high quality, allergen-free protein powder for the daily smoothie, supplements are not required to do the program. However, I do highly recommend them for achieving optimal results. In my experience, the best outcomes happen when people use supplements, in addition to the other changes made to their diet and lifestyle, but many people have had success in completing the program without the use of supplements.
Do I have to use your brand of supplements?
I've spent a great deal of time creating the Rootcology line to provide safe, clean, and effective products. All of the supplement ingredients have been carefully chosen by yours truly to address the needs and sensitivities of people with autoimmune thyroid disease. Rootcology supplements are composed of high-quality premium, pesticide-free ingredients, contain no gluten, dairy, soy protein, or GMO ingredients, and undergo third-party testing to ensure that the ingredients on the label match the ingredients inside each bottle.
If you utilize Rootcology supplements, as a member of the Adrenal Transformation Program you will receive a 10% discount on all supplements within the Rootcology store.
If you use another supplement brand outside of my recommendations, please understand that you're doing so at your own risk, and I cannot vouch for its safety or effectiveness. That said, there are many wonderful companies that make supplements. Look for products that are gluten free, dairy free and soy free, as well as for companies that have their products tested by third party vendors to ensure quality. If you are an international customer, there will be a guide available for international supplement alternatives.
What is the return policy for supplements?
If you are in the U.S. and order Rootcology supplements, Rootcology offers a 30-day, 100% satisfaction guarantee on all products. If, for any reason, you are unsatisfied with a product, it may be returned to Rootcology within 30 days of purchase for a full refund, minus shipping/handling fees. Return shipping is paid by the customer.
If you are ordering from an international or other third party supplement supplier, please be advised that our company is based in the U.S., and while we did our best to source international vendors and supplements for those residing outside of the U.S, we don't have any agreements with any third party, international vendors. While we try to ensure that products are available for all program members, there may be stock issues, shipping delays, tariffs, and packaging issues beyond our control.
What if I want to do the program but have an allergy to one of the supplement ingredients?
If you have a known allergy or sensitivity to an ingredient in any of the supplements, please do not take them. There will be an alternate supplement guide for those who are sensitive to the ingredients in the Adrenal Support supplement (which contains ashwagandha and licorice).
Can I do the program while breastfeeding?
Many of the strategies in the program are safe to do if you're breastfeeding (after all, I was a new mom when I developed them), however, I don't recommend herbal supplements like stimulating adaptogens. I also recommend working with your doctor when incorporating lifestyle changes while breastfeeding.
Does the program require adrenal testing?
No! In my years of research and experience, I've found that adrenal symptoms are rather predictable, so the Adrenal Transformation Program uses your symptoms as a guide for what level of adrenal dysfunction you're experiencing. However, if testing is something you're interested in, I provide information on the most helpful tests, plus discounted self-order options.
How long will it take for my products to arrive?
You will be given online access to the Adrenal Transformation Program portal and introductory content immediately after purchasing. Modules will be released weekly thereafter, following the course schedule. All program content is delivered digitally and you can download the materials to save them to your computer for access beyond your program session.
Rootcology orders will be shipped within 3 business days of receiving your supplement order. Please allow an additional 2 to 3 business days for the product to be delivered. Items on backorder or shipping from multiple locations may require additional processing time.
What's the shelf life of the supplements?
Generally, Rootcology products "expire" 18-36 months after the manufacturing date, which is marked on the bottom of the containers. After that time, the products are not unsafe; however, they may start to lose their potency.
Can I participate if I live outside of the United States?
Yes, you can participate if you're living outside of the United States!
All content and resources will be available in the Adrenal Transformation Program portal for you to review at a time that is convenient for you, including the Q&A video recordings once they are released.
We have set up a Canadian-specific list of recommended supplements, as well as relationships with European-based dispensaries that can ship to other countries. There will be guides available for supplement alternatives to help you order. However, you may want to get a head-start on ordering supplements as sourcing and shipping may vary from the standard recommendations. Additionally, please consider your country's importation taxes as well as the currency exchange rate.
How do I prepare for the program? What's the schedule?
Once the next session opens and you enroll, we will send you a schedule with all the important dates and information you need. We will start week one together, so that all participants who have signed up for this program can start at the same time. There will also be Welcome materials available the week before, to help you prepare and get familiar with the portal. You can prepare by joining the Facebook group and downloading the files in the portal, which you will have access to after signing up.
Here is an overview of the program:
Welcome: You can review the Welcome materials and Kickoff video in the portal. These resources will provide you with a course overview and background information on the plan we will be utilizing to take back your health over the next 6 weeks! You'll also take the Adrenal Assessment to determine your current adrenal stress score.
Week One:

We'll prepare to start a diet that will remove the most common inflammatory foods in those with Hashimoto's, as well as balance blood sugar levels. You'll see some symptoms vanishing. We'll also discuss helpful supplements to support your adrenals. While supplements are not required to be successful throughout this program, you will see additional symptoms resolve and optimal results, with using the right ones!

Week Two:

We'll focus on resetting your body's circadian rhythm (the body's 24-hour biological clock that controls your sleep/wake cycle).

You'll also have the opportunity to submit your questions to be answered by me, in the Supplements Q&A video.
Week Three: We will focus on managing anxiety and stress levels with simple yet highly effective stress-reducing techniques, strategies, and therapies! You can e

xpect to see more symptoms lift. 

Plus, our nutritionist will answer your questions so far, in the Food & Lifestyle Q&A video.
Week Four: We will focus on habits and lifestyle changes that will transform your life. You'll learn about how healing activities, essential oils, and exercise can heal your adrenals. Our nutritionist will also be answering more of your questions, in the Troubleshooting Q&A video.
Week Five: We'll talk about inflammation: both body inflammation, and inflammatory people in our lives. We will release past traumas, stop the vicious cycle of self-abuse, and focus on our goals for living a happy, healthy future.
Week Six: We will discuss a plan for maintenance and/or going deeper into additional healing strategies. We will also reassess your Adrenal Assessment score to see how it has improved since starting the interventions at the beginning of this program, and look at potential next steps. There will be a Wrap Up Q&A video with me, to get answers to your remaining questions.
Do I have to follow the protocol's schedule?
The program's protocol is designed for maximum success in the given time frame. All participants will be starting the program on the same date, and there will be daily goals and resources to follow over a specific timeline. The Q&A videos will be recorded and available to watch at your convenience, once they are released. Additionally, you will be able to download content to work at your own pace, however, I recommend sticking to the program schedule to get the most out of the program.
How much time is required each day?
Depending on the day, how committed you are, and how many of the interventions are completely new to you, it will vary from person to person. But, I recommend setting aside 30 minutes to 1 hour each day, to focus on the program.
The program is meant to support you in overcoming feelings of overwhelm, and while activities aren't mandatory, the people who have the best results set aside some time every day to journal, plan the next step, and make sure they are prepared, calm, and have time to rest and recover. This is a special time to give your health your full attention.
Is there a support line or chat available? What support is offered?
We'll have several Q&As during the program, where you will be able to send in your questions ahead of time, for me and our resident nutritionist to review and answer on video. You will also have access to my customer service team members dedicated specifically to this program. They will be ready to answer your questions via email, however, please be advised that while they can provide support by directing members to resources and clarifying information, my team is unable to answer specific questions not covered in the program materials, provide personalized health advice, or interpret lab results, as they are not practitioners, and you deserve the personalized care of a focused primary care physician. We hope you understand.
Additionally, you will have unlimited access to a searchable database of Q&As from past participants, answered by yours truly! There will also be an exclusive Facebook group for program members. Comments posted in the Facebook group are responded to by our customer service team, health coach, and nutritionist, and are a wonderful way to get support from others in the program.
How long do I have access to the course materials and email support?
The Adrenal Transformation Program is a 6-week online course. You will have access to our support team through email and Facebook during this time period, as well as for 30 days after the program ends. You will also have access to the portal and all its contents for a full 6 months following the program start date. We highly recommend downloading the course materials during this time, so you can access them indefinitely.
I don't want to join Facebook, do I have to?
If you do not have Facebook, it may be beneficial to set up a temporary account to be a part of the group discussion. However, all necessary information to complete the program will be available within the Adrenal Transformation Program portal, so it is not a requirement.
How will this program affect any medications I am taking?
The Adrenal Transformation Kit supplements are generally safe to take while on thyroid medications. It is, however, recommended that you separate thyroid medications and supplements as instructed by your practitioner or pharmacist. (Most are to be taken 30 minutes to 1 hour after your thyroid medication; magnesium, calcium, and iron, 4 hours after.)
This program is not for those taking certain medications, including blood thinners, diuretics, or steroid medications. Please consult your physician before starting this or any new program.
Can I participate if I have Celiac disease?
Studies have found that about 1 in 5 people with Hashimoto's also have Celiac disease. Most autoimmune conditions have common root causes, and a lot of times the things that are recommended for one autoimmune condition will help with others. I've personally seen my protocols help many clients with Celiac disease, so you can definitely benefit from this program.
Who should NOT do the program?
Unfortunately, the Adrenal Transformation Program supplements are not to be used with ulcerative colitis, Addison's, a history of electrolyte imbalance, diuretics, steroid medications, or blood thinners. Additionally, the program is not for women who are pregnant.
We have had a few members with Graves' disease participate, and they found benefit, however, please note that the program is tailored to those with Hashimoto's. We are not aware of any contraindications for those with postural orthostatic tachycardia syndrome (POTS), but again, please be aware that the program is not tailored to this condition.
Some of the recommendations (such as recipes) in this program may not be appropriate for those with histamine/oxalate issues (though supplements may be helpful for these). Following a gut protocol may be more beneficial. As such, I highly recommend working with a practitioner who can help you modify this program to your needs.
Please consult your physician before starting this or any new program.
When will I start seeing results?
Depending on what your lifestyle, diet, and health were like before the program, it's hard to give an exact timeframe. It may take a few days to a few weeks to feel significant improvement, but many people report more energy within one week!
Some people who are already following a Paleo diet and have made many of the recommended changes will report feeling more energy and clarity of thought over the course of the program. Others who are radically changing their diet may experience detox symptoms initially, when starting the program. There are recommendations for supplements and interventions to help with these symptoms until they pass. Following all of the recommendations in the program will increase your chances of seeing positive results!
I have an autoimmune disorder. What is realistic to expect from this program?
People with autoimmune disorders can greatly benefit from the Adrenal Transformation Program, as it focuses on sending the body safety signals and balancing the stress response. Most participants report an increase in energy and general well being, better sleep, and a decrease in anxiety and nervousness.
Do you have a payment plan?
Unfortunately, we do not offer payment plan options at this time.
I hope these questions are helpful for you. To be notified when enrollment reopens and get your FREE copy of The ABCs of Adrenal Support to start healing today, enter your email below:
What Others Are Saying About the Adrenal Transformation Program
---

Hi Dr Wentz. You are truly a Godsend. I wanted to update you. I have completed the liver protocol and I am a week into the adrenal protocol. I know I told you I was feeling really good after the liver protocol. A week into the adrenal protocol and I'm feeling even better. I have a lot more energy, I'm thinking much more clearly, I am sleeping through the night and waking up refreshed. My bowels are moving regularly, and I haven't had an IBS-D flare up in two weeks. I used to have them daily. My Gastroenterologist took me off my dicyclomine a week ago. My hair is starting to grow and today was the first day I had no hair loss in the shower. The first time in over 5 years. I was losing tons of it on a daily basis even though my thyroid levels were in optimal levels. Last night I got on my treadmill and walked a 1/4 of a mile. I felt rejuvenated afterwards. This is huge to me as I was very athletic till my dx of Hashi over five years ago. All I was able to do was go to work, come home, eat dinner, sit on the couch, watch TV for a couple of hours and go to bed everyday for the last 5+ years. I repeat, you are a Godsend. I have tried everything to overcome my symptoms and went to so many Drs but nothing helped me. Until God leads me to you. He truly answers prayers
---

From day one my bowel movements were deep and complete and for the record I don't suffer from constipation however I notice improvement right away. My bloating disappeared…this is huge! My belly is not angry anymore. I lost belly inches, my clothes felt better. People told me that my face didn't look swollen anymore. Overall it was a great program. We had excellent coaching and a schedule that allow us to prepare and plan ahead to reduced the stress of new changes. Love the new version of the root cause smoothie…way better compare to the original, actually it was my favorite recipe!
– Yilda T.
---

A deep bow of gratitude to Isabella and the whole team. this is the best i have felt in years. to go 6 weeks without fighting a virus along with deep fatigue is a whole new experience for me. I have been on this healing journey for at least 5 years now and I must say this program has taken me to a place of feeling healthy. I still have a bit more digging to do but I am hopeful. What I find interesting is that I now need to discover who I am as a healthier person… It feels like new territory for me.
---

Taking this program has indeed changed my health and life! I am so grateful to have found program. I am feeling the best I have in decades! Thank you
What has improved: sleep, anxiety, depression, weight loss, clear skin, mental clarity, energy, patience, less agitation
– Charlene H.
---

This program completely changed me. I was able to reset the adrenals and find energy again. I was able to improve my memory and lift the brain fog and become productive again. I cannot be thankful enough for going through this transformation and getting my life back.
– Wendy L.
---

When I read Dr. Wentz's story and how she conquered her own issues with thyroid, I had hope! Dr. Wentz spoke about adrenals and thyroid and the impact on the body causing fatigue. My Dr. never looked at my adrenals and because Dr. Wentz had the personal experience I signed up. My experience with the program has been positive. I am continuing with the protocols and have decided to go through the program on my own again. The videos, Facebook support group, and workbook have been excellent and have helped me to continue on my journey healing. I feel blessed.
– Leslie O.
---

Before the program I was making a list of tasks I need to accomplish on the computer in the office on the second floor of our condo. It felt difficult and overwhelming to walk a 15 step flight of stairs! WEEKS would go by before I finally drag myself upstairs. After the program I was "flying" up and down a zillion times in one hour, smiling and feeling great about new stair exercise while doing chores. And there are many more amazing examples!
– Tatiana S.
---

This program completely changed my energy! I started a garden! My antibodies are still out of control. But now I've had more testing that was recommended and have found the issues are much more serious and I may have found a cure thanks to this program! It is life changing for me! Thank you! I bought the books for my doctor to open her eyes to more gut testing!
– Heidi P.
---

The ATP is a one stop shop for healing! Dr. Wentz made sure this is a complete protocol addressing all needs of physical, mental, emotional and spiritual healing. The price for the program was right on point to be affordable, as so many of us have spent so much already "chasing" cures to be let down. The price was worth the risk and it was so worth it! I feel so many of us have tried diets, supplements, lifestyle changes and such but never put them all together. Dr Wentz has done it all for you. Her team was wonderful with addressing every question asked on multiple platforms even. It made you feel part of a big family hearing not only other customers stories but the teams. It was a great feeling knowing you are not "crazy" or alone but others have been suffering, searching, and praying with you as well in your journey. Well worth my time and money. I was able to print EVERY single part of the program so I can go back through the process as many times as I need. I would of liked to of ordered the protein
– V.C. Breland
---

The Adrenal Reset program by Dr. Wentz and staff is a "gem" in the Hashimoto's world. I have been following her for 2 years on social media and own several of her books. Tried several of her book suggestions, like getting off gluten, which helped tremendously. However, there is nothing like getting daily support with pre-recorded videos so you can watch at your convenience and encouraging yet informational emails to help you every step of the way. During the program she suggests her Adrenal supplement kit and I decided to ignore the price and try it for one month. I am so happy I did as it works! Within 24 hours I started seeing changes with my brain fog and a week later I had mental clarity, lost a few pounds, no longer constipated and my fatigue went away (unless I made poor food choices). This program is a game changer and I highly recommend! You are not alone!
– Amy M.
---

My sleep is much improved. I don't have words for how much better life is when I can sleep. I can actually think. I can even play my difficult piano pieces again (very challenging if not impossible before due to brain fog). Much less fatigue as well (I don't have to lie down most of the day anymore), and a decrease in most other symptoms.
– Alexis
---

Dr. Wentz's Adrenal Transformation Program was a huge success for me, and I recommend it to anyone who is facing challenges with their adrenal function. Three years ago I started drinking coffee for the first time because I couldn't function past none, and now I no longer need it! When my alarm goes off in the morning, even at 5am, I do not immediately feel like I need four more hours of sleep. I am able to get up right away without dragging. I teach high school students, and before the program, first thing in the morning I was really foggy and felt off and unprepared mentally, but now I feel ready for the day and don't feel like I seem so confused and tripping over my words. The skin on my face seems to glow and is not dry at all any more. I don't struggle as much to remember simple every day things. My husband is so inspired by my results that he is going to go through the program himself!
– Carrie W.
---

I plan to tell my treatment team about the program. Although I have doctors who have been treating me for adrenal fatigue, they haven't gone into the amount of detail that this program did. Something as simple as balancing my blood sugar was not discussed with me by my doctors. Balancing my blood sugar made the biggest difference for me. I had already been taking several adrenal supplements that have been helpful but I still struggled with symptoms. Balancing my blood sugar really was the key to getting me back on track and feeling much better. I still have a long road ahead but I feel hopeful about my journey to better health.
– Kelly C.
---

As a busy mom of 7 kids, Dr. Wentz's Adrenal program was really helpful in teaching me how to heal my adrenals in bite size pieces. Having a different topic each week to build upon made it possible to implement into my busy life.
– Christen K.
---

Dr. Wentz has created a life-changing program for people experiencing symptoms of Adrenal Fatigue. Her ATP is filled with vital information to help anyone struggling with these deliberating symptoms. Dr. Wentz and her team were available to answer questions and provide their expertise. The scope of the program is vast, Dr. Wentz and her team have done the hard work of setting up a program…we just had to accesses the information and apply their wisdom. I now have multiple strategies when I begin to spiral in an energy-depleted cycle. I saw immediate improvement implementing the supplement protocol and felt the design of the program provided a secure environment to learn. The value of this program exceeds its actual cost. I feel very fortunate to have been apart of a learning community guided by kind and understanding experts. Thank you so very much for helping me change my life for the better!!
– Carleen P.
---

This program helped my energy levels. My thyroid numbers improved, and I was able to lower my thyroid medicine for the first time in a long time. I appreciate the nutrition guidance and the daily exercises that helped me to look inward and make changes to make my life better. Dr. Wentz makes it fun to work on your adrenals. I enjoyed the art therapy and appreciated that the team answered my questions in the Q&A sessions.
– Jennifer A.
---

This is the most informative program. I have struggled with Hashimoto's for years and have been to several doctors and nutritionists. Nothing has helped as much as this program. The daily work is just enough to keep you engaged and thinking about your daily choices, but not so much that you feel overwhelmed. The support I received was also incredible. All of my questions were answered usually within a couple hours. Izabella and everyone involved definitely went above and beyond.
– Deborah S. H.
---

The program helped me improve my lab results for TSH, anti-TP and anti-TPO levels, as well as helped me feeling overall much better than before. With more attention devoted to balancing sugar and eating healthy my sleep, my skin and overall mood improved. I am happy with the very detailed answers, also adjusted to my particular health situation, being provided and grateful for the team and Izabella's devotion to helping others in feeling better!
– Barbara, Slovenia
---
Disclaimer: This is a digital product only. All content is delivered via online portal. These statements have not been evaluated by the Food & Drug Administration. This product is not intended to diagnose, treat, cure or prevent any disease. The information contained herein is for informational purposes. Please be sure to consult your physician before taking this or any other product. Consult your physician for any health problems or before starting a new program.