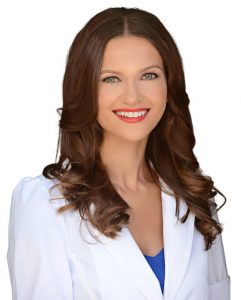 A gift from Dr. Izabella Wentz, pharmacist and NYT bestselling author!
---
A 2-Week Recipe Plan to Take Back Your Health
Dear thyroid friend!
One of the first things you can do to empower yourself is to take charge of your nutrition.
Changing your food is key to changing your health.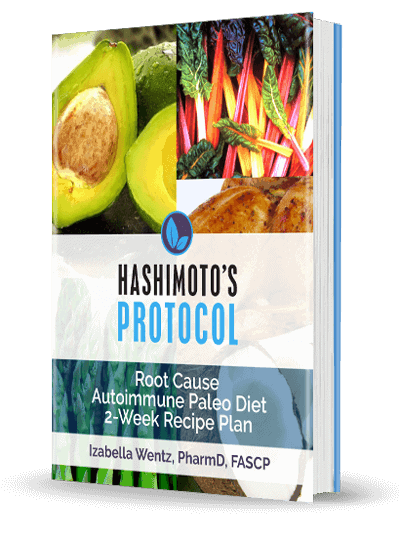 The Autoimmune Paleo Diet can help eliminate the symptoms of thyroid disease and in some cases, some people can go into a complete remission… I know that at first, it can seem intimidating, and even daunting to remove the most common offending foods like gluten, dairy and soy…and nightshades. Many of you have often asked, "What Can I Eat?" In response, I decided to create simple quick start guides that contain everything you need to get started on the diet! I'd love to share with you the recipe plans, recipes and shopping lists I created for my clients to make the transition to this type of nutritional plan easy! This simple quick start guide contains everything you need to get started on the diet without having to pour through countless cookbooks and websites! This eBook contains:
An overview of the dietary plan that includes everything that is off the menu, and more importantly on the menu!
14-days worth of delicious meal plans and recipes. A unique and easy to make breakfast, lunch, dinner and snack, for two weeks, so you'll never get bored or feel deprived.
A shopping list for each week, so that you can go to the store, stock up on everything you need and move on with your life.
My research has found that 88% of people who remove reactive foods for 2-4 weeks feel significantly better! Once you remove the foods, the body will have an opportunity to reset, and you'll be able to add most of them back in, though some clients may need to stay off gluten and dairy long-term for best results. So without further ado, go ahead and download your two weeks worth of recipes, meal plans and shopping lists based on the autoimmune Paleo diet template!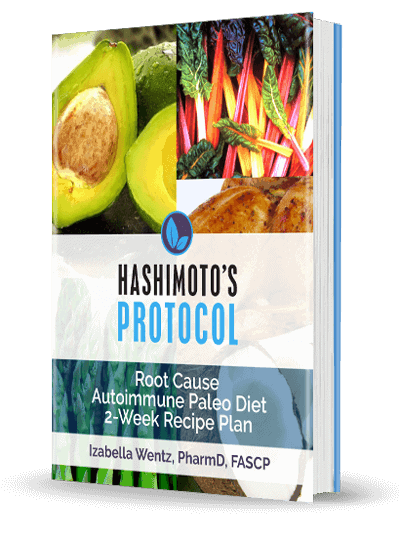 I've seen amazing transformations in people who follow this protocol. I've seen fatigue, irritable bowel syndrome, acne, weight and mood issues vanishing in 3 days to 3 weeks. Give it a try, and please let me know what you find. Remember, if it doesn't work for you, you can always go back to the way you were eating before, you have nothing but your thyroid symptoms to lose :-) Hear what one of my readers had to say:
I started the autoimmune protocol and started feeling so much better. Wow! I had no idea I Would be able to see results so quickly.
---
I was so happy to hear this wonderful story! Now it's your turn to get your 2-Week Recipe Plan so that you can start seeing results, too.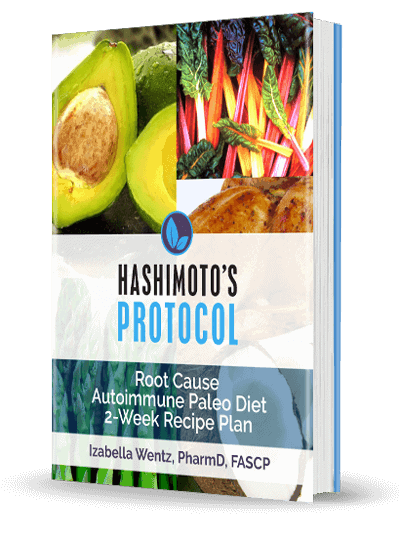 Enjoy your free copy!
Warmly,

Dr. Izabella Wentz, PharmD