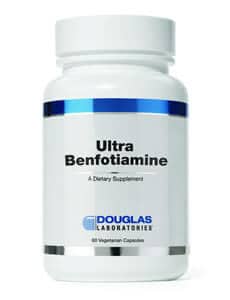 Ultra Benfotiamine

by Douglas Laboratories
Ultra Benfotiamine contains the fat - soluble thiamine vitamin called benfotiamine, plus activated vitamin B6, alpha lipoic acid , grape seed extract and pine bark extract to support healthy peripheral circulation and the nervous system , normal kidney function, and AGE (advanced glycation end - product) inhibition that is related to healthy blood sugar metabolism.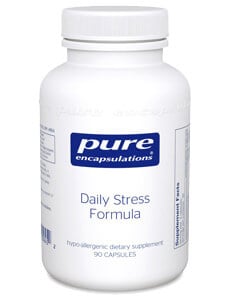 Daily Stress Formula
by Pure Encapsulations
Daily Stress Formula is a blend of herbs and nutrients designed to provide powerful defense from the mental and physical factors associated with occasional stress. The formula synergistically supports mental relaxation while counteracting the metabolic effects of occasional stress.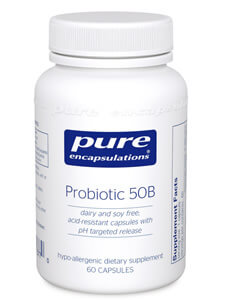 Probiotic 50B
by Pure Encapsulations
Probiotic 50B provides 50 billion CFU of the beneficial bacteria Lactobacillus acidophilus, Lactobacillus rhamnosus, Lactobacillus plantarum, Bifidobacterium longum and Bifidobacterium lactis offered in acid-resistant capsules with pH targeted release to deliver maximal viable organisms to the digestive tract. These five researched strains promote healthy intestinal ecology to support gastrointestinal and immune health.